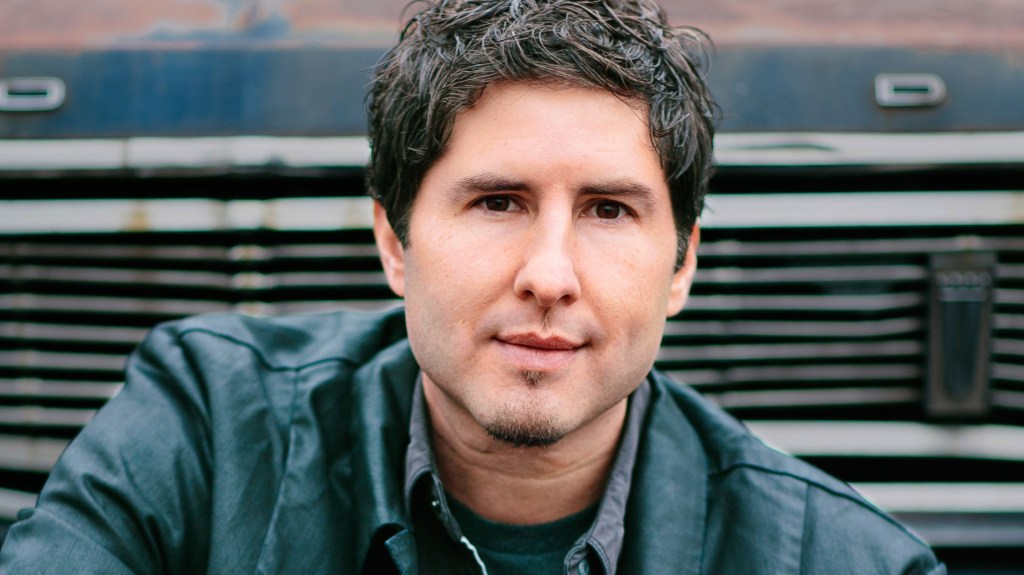 Sometimes, the idea for a story comes out of thin air.
Matt de la Peña was talking with a teacher at a playground one day. Suddenly, the wind kicked up. Dandelion puffs filled the air. A boy was standing next to the teacher. He said, "Look, the sky is full of wishes." To de la Peña, that sounded like a poem. "When I heard that, I knew I wanted to mold a story around that image," he told TIME for Kids.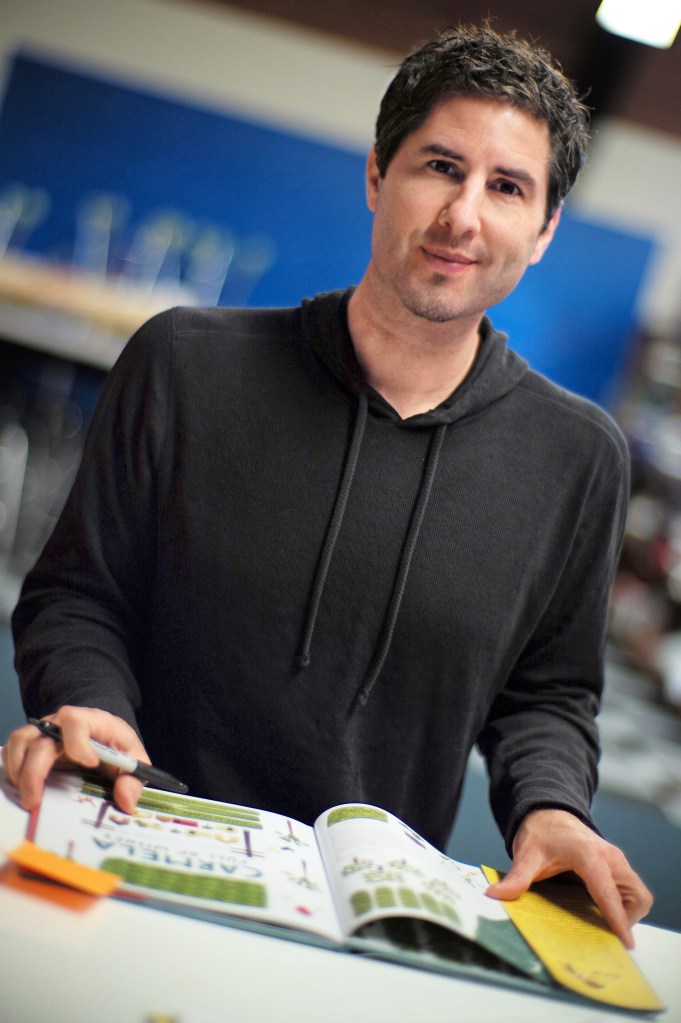 LAURA SHIPLEY
The Gift of Childhood
The story de la Peña wrote is Carmela Full of Wishes. It is about a girl and her brother doing Sunday errands. Like his other picture books, it is written in poetry.
"A picture-book writer has two jobs," de la Peña says. "You have to get the story right. Then you have to get the music right." Reading aloud is like singing a song, he says. "There is music in the way a story is read. It can help you understand the book differently."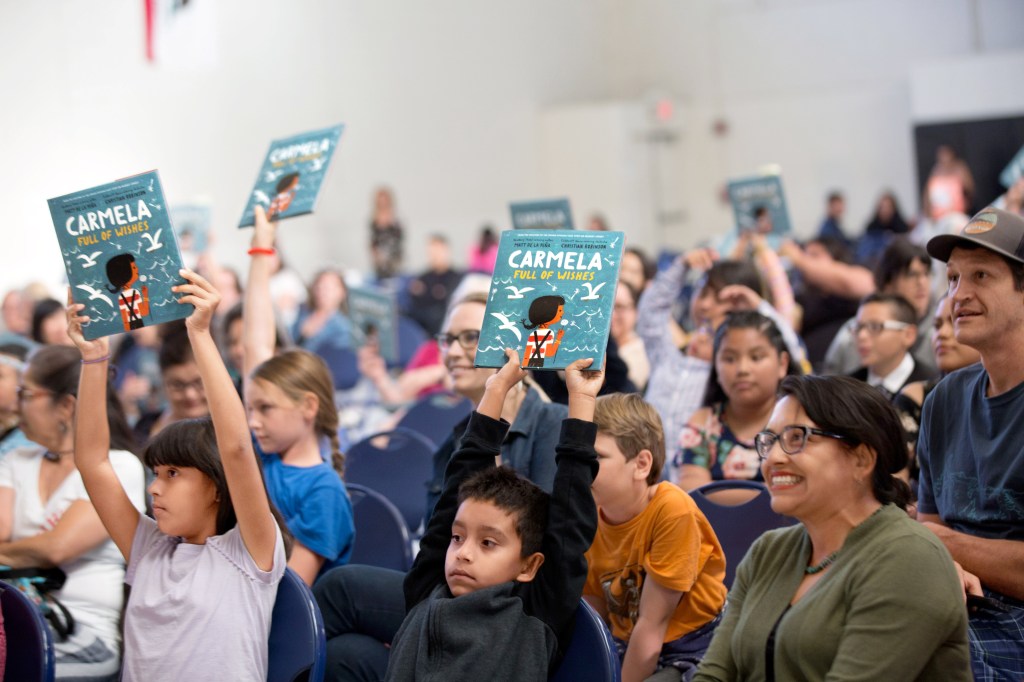 CRYSTAL BIRNS
Getting the music right can take work. De la Peña wrote about 50 drafts
draft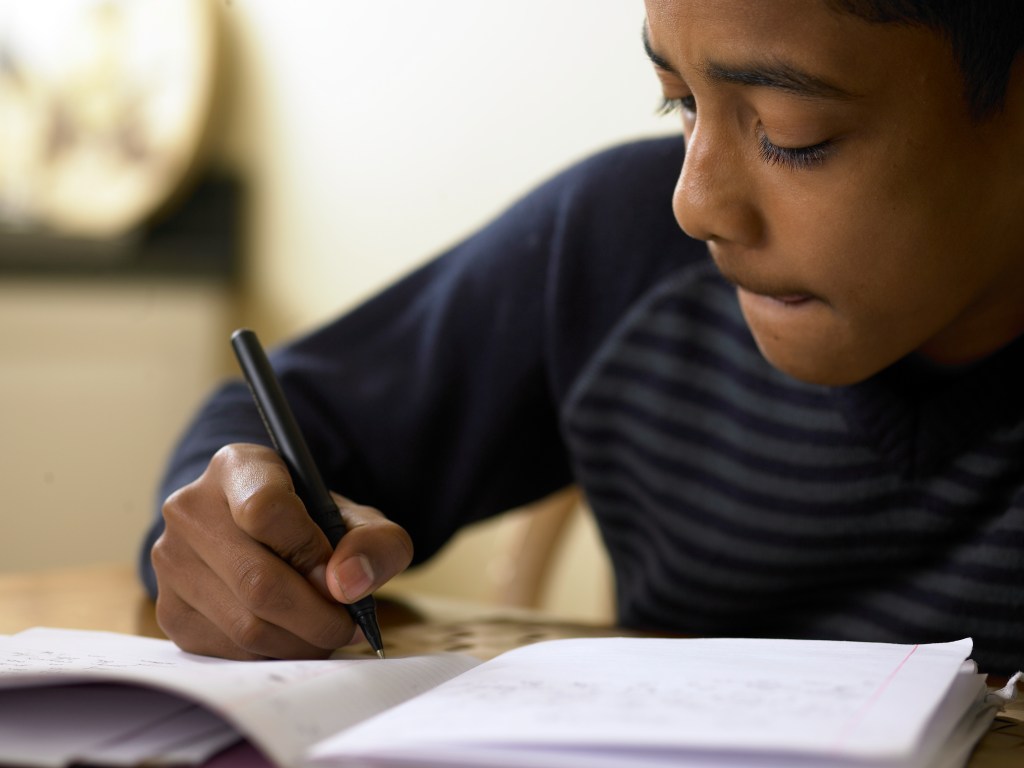 JOHN HOWARD/GETTY IMAGES an early version of something, not the final version (noun) Ferdinand spent the weekend working on the first draft of his essay. of Carmela.
He leaves some of the story to the reader's imagination. The book ends with a sky full of dandelion puffs. Carmela makes a wish. But we never find out what she wishes for. "The point is that she's free to wish," de la Peña says. "The gift of childhood is possibility."
Meet the Illustrator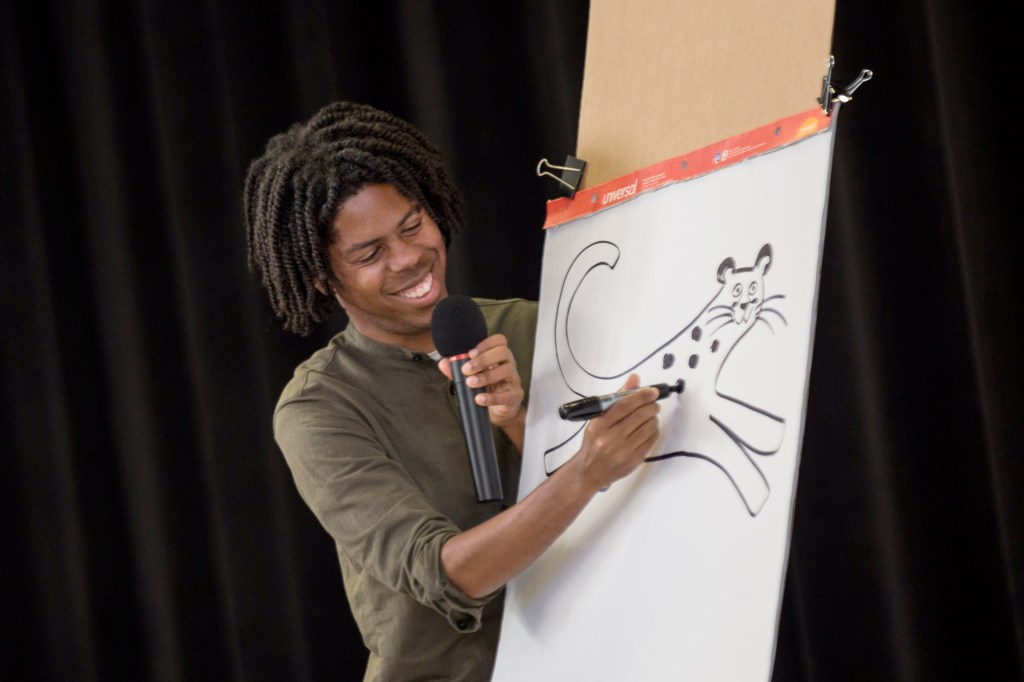 CRYSTAL BIRNS
Christian Robinson is an illustrator. He did the pictures in Carmela Full of Wishes. He also did the artwork for Matt de la Peña's book Last Stop on Market Street. "I just love that so much can be communicated
communicate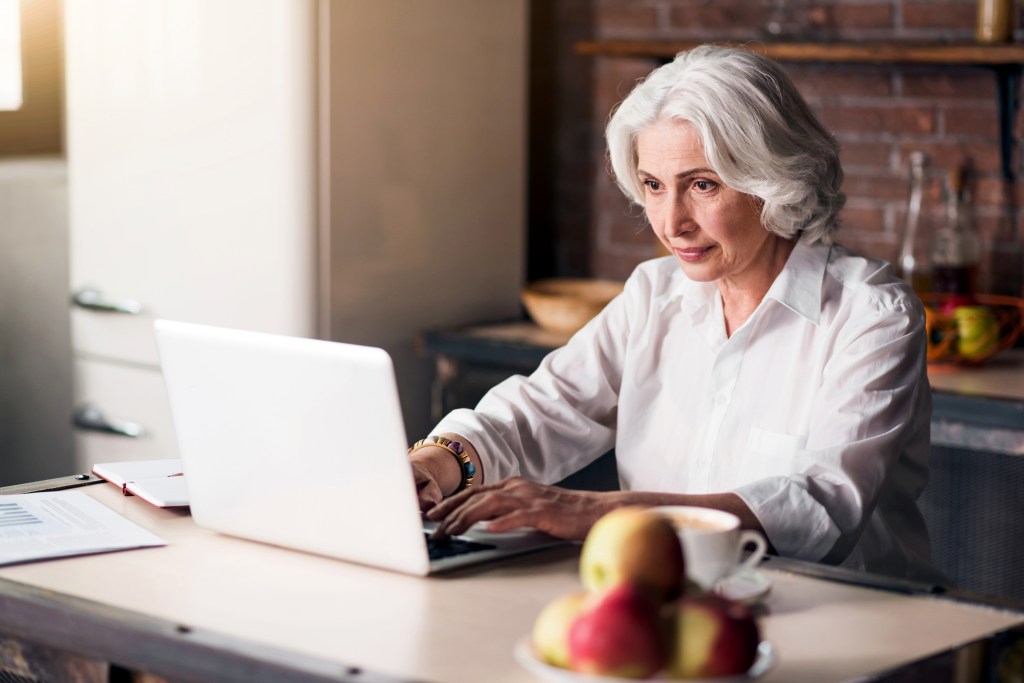 ZINKEVYCH/GETTY IMAGES to give information; to talk or write to someone (verb) My grandmother and I communicate using e-mail. with an image," Robinson has said. His pictures help us imagine a story. They show us the world the characters live in.
Robinson starts by making drawings with a pencil. Then he cuts them out. He places them together in a collage
collage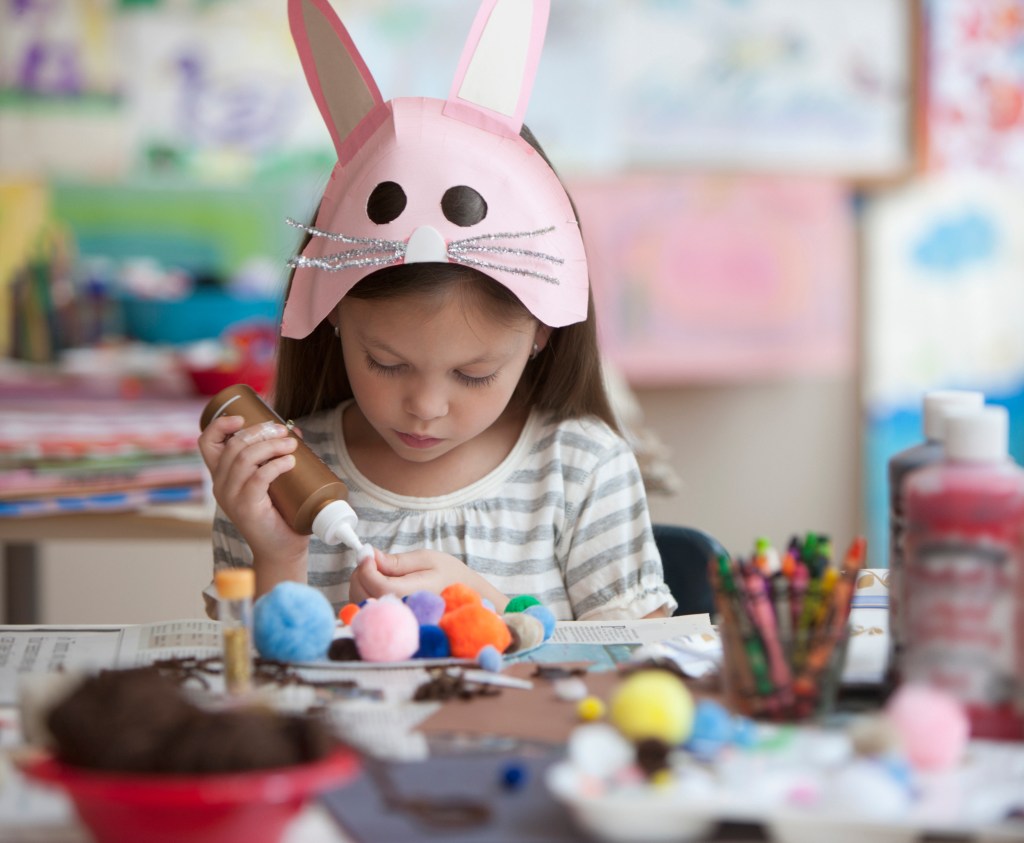 JOSE LUIS PELAEZ INC/GETYY IMAGES a work of art that is made by sticking different materials to a flat surface (noun) I made a collage in art class today. . He finishes his pictures with paint. His pictures seem to jump right off the page!
VIDEO COURTESY THE KANSAS CITY, KANSAS, PUBLIC LIBRARY