Biden Wins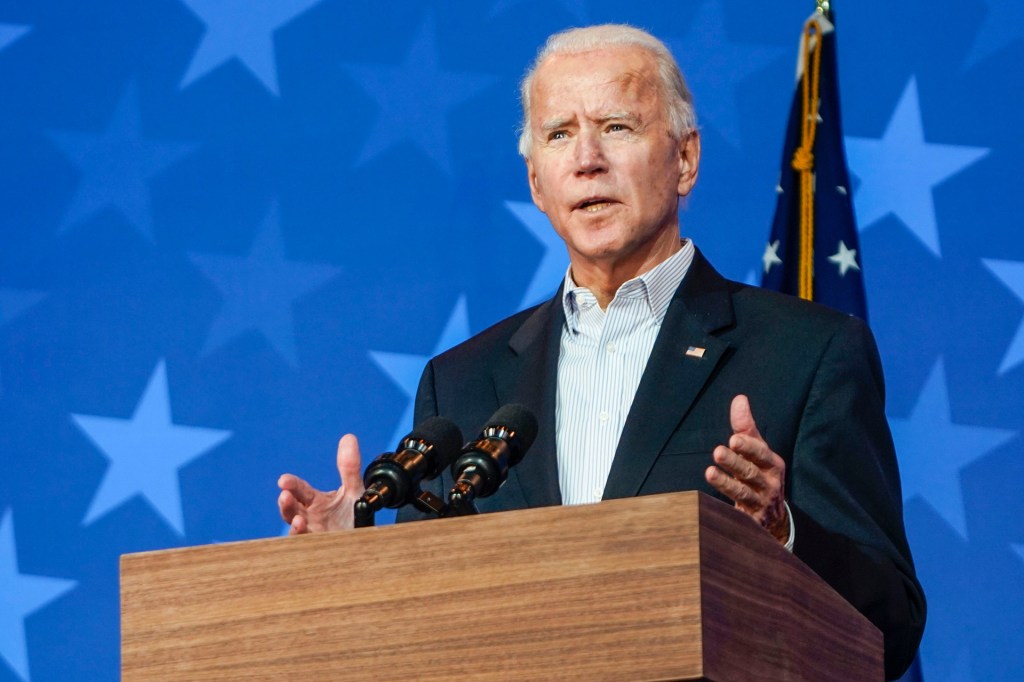 Joe Biden has won the 2020 presidential election. He is a former vice president of the United States. He will become the 46th U.S. president.
Election Day was November 3. Four days later, the Associated Press made an announcement. Joe Biden had enough votes to win.
Kamala Harris will be the vice president. She will be the first woman in the job. She will also be the first Black vice president. And she will be the first vice president of South Asian heritage.
"America, I'm honored that you have chosen me to lead our great country," Biden said on Twitter. He wrote this on Saturday.
Counting the Votes
Many Americans voted in the election. More than 148 million votes have been counted. Biden got more than 75 million votes. President Donald Trump got more than 70 million.
It takes time to count all the votes. Why? The pandemic changed the way people voted. Many voted early. Many voted early by mail. These mail-in votes took longer to count.
Trump does not agree with the election results. He says he will challenge them. Trump says he does not trust the country's mail-in voting system. But there is no evidence of a problem.