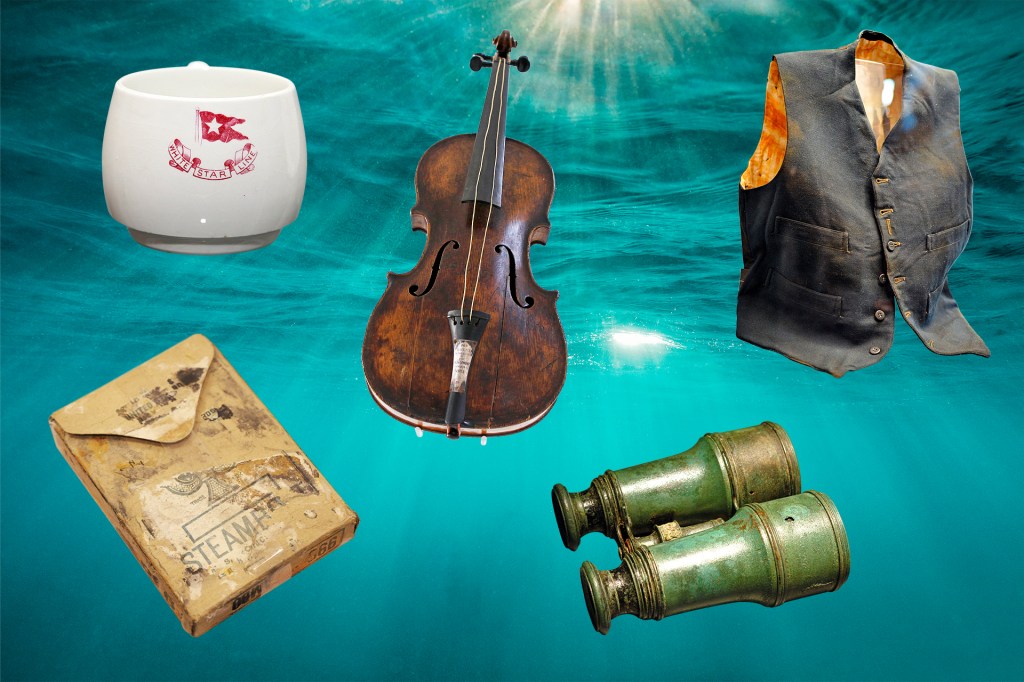 The Titanic was found underwater in 1985. That's 73 years after it sank. Today, scientists are still discovering objects from this historic ship. The artifacts teach us about the Titanic and the people on board. Which artifact do you think is the most interesting?
Mug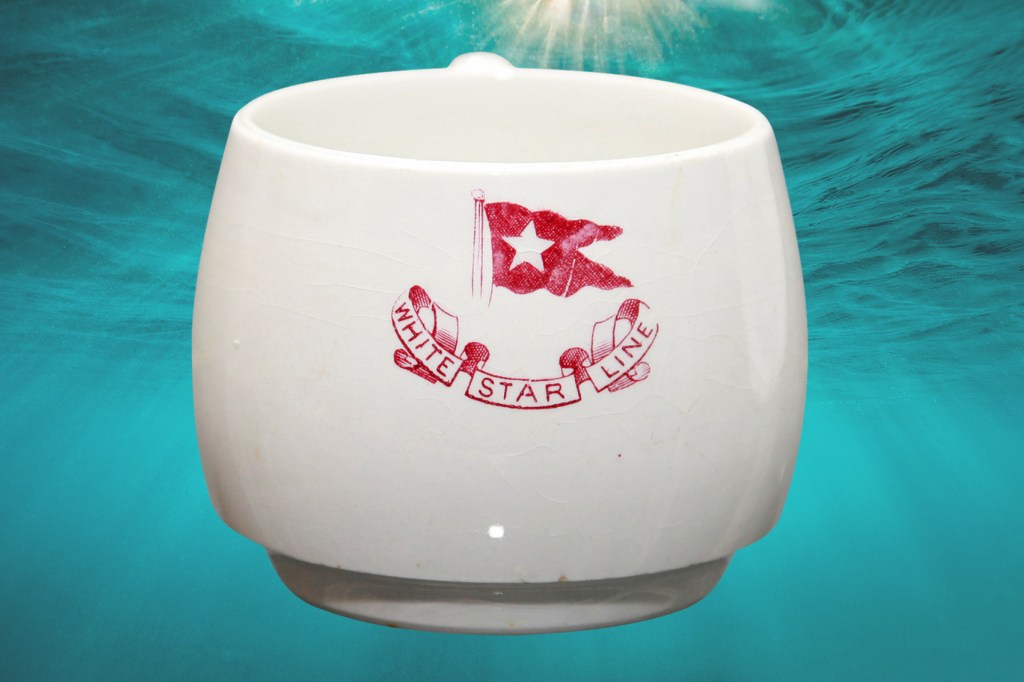 CHARLES ESHELMAN—FILMMAGIC/GETTY IMAGES
The White Star Line was the company that ran the Titanic.
Clothing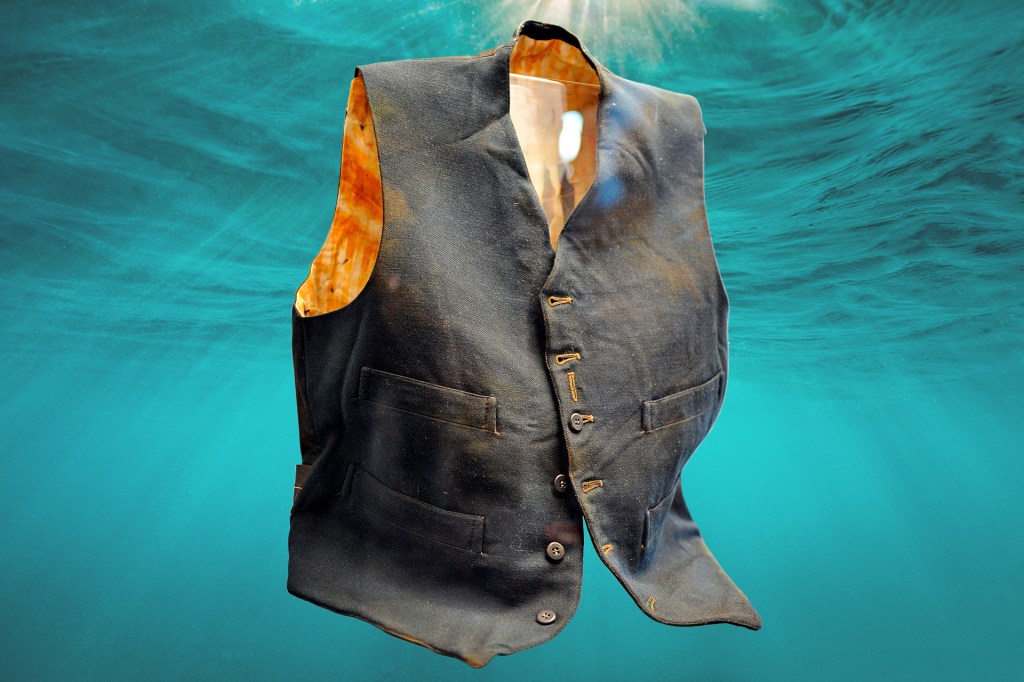 MIKE COPPOLA—GETTY IMAGES
Who wore this vest? Was it a worker? A passenger?
Playing cards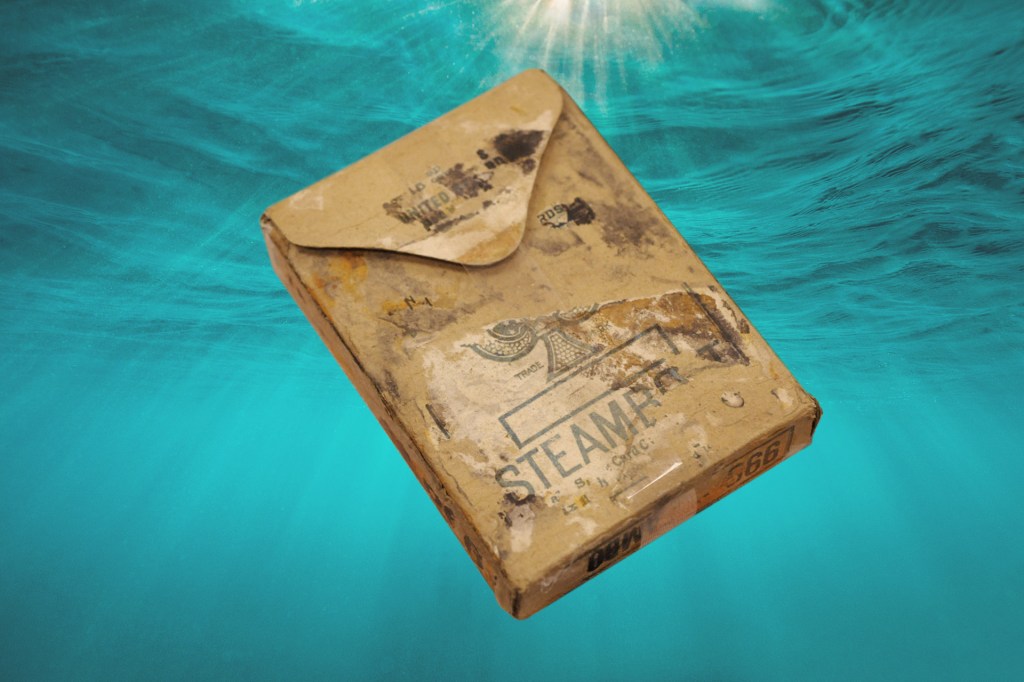 STANLEY LEARY—AP
Passengers aboard the Titanic played games to pass the time.
Propeller
KRISTA FEW—GETTY IMAGES
The Titanic's propeller helped move the ship. It was big!
Binoculars
MICHEL BOUTEFEU—GETTY IMAGES
A person on the Titanic used these. What did he or she see from the ship?
Violin
PETER MUHLY—AFP/GETTY IMAGES
The bandleader kept playing as the Titanic sank.