Engineering in History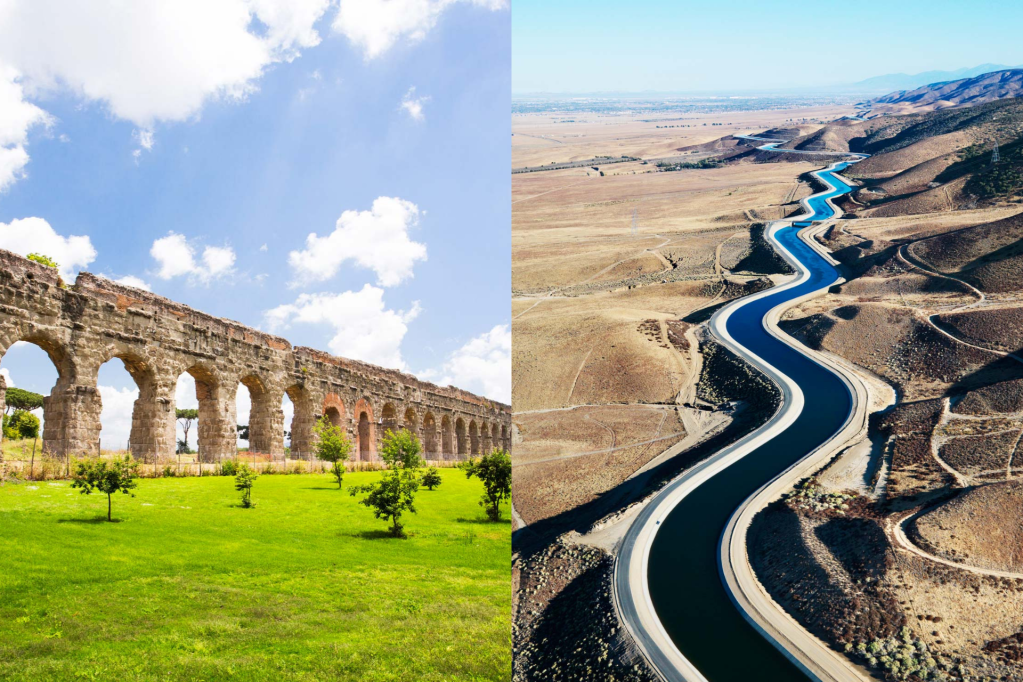 Cities and towns need water. People use it for drinking, bathing, and growing crops. An AQUEDUCT carries water from one place to another. Engineers have been building these structures for thousands of years. Aqueducts were found long ago in places such as Egypt, Greece, and Italy. Some ancient aqueducts are still standing today. Some of them still work! Aqueducts have changed over the years. But they still serve the same purpose. Read on to see an ancient aqueduct and a modern one.
Then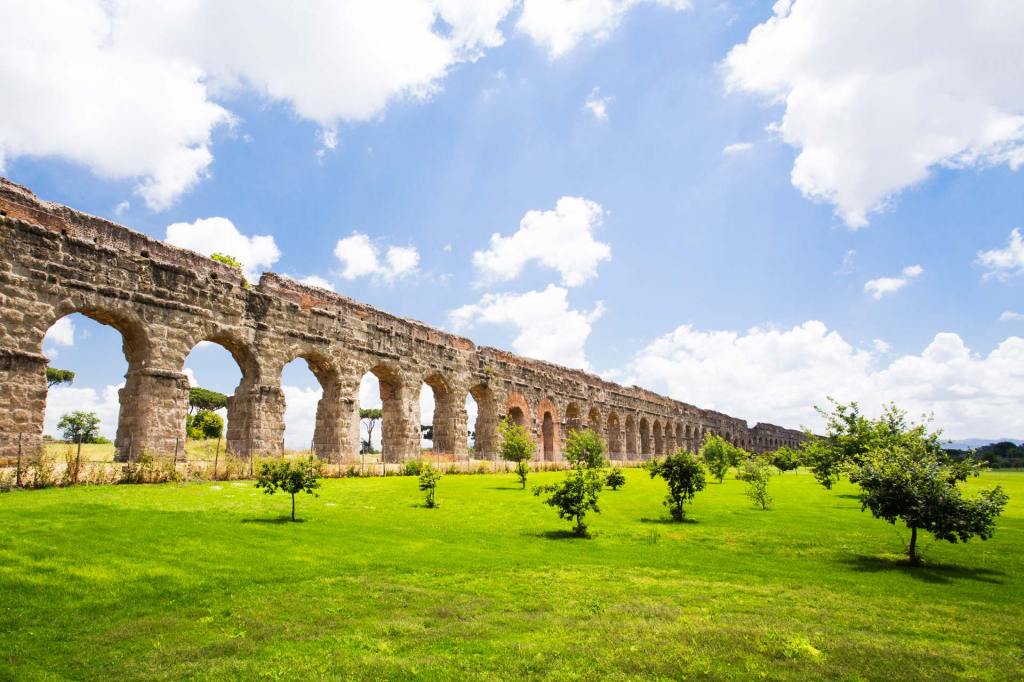 DAVID SOANES PHOTOGRAPHY/GETTY IMAGES
This aqueduct is more than 2,000 years old. It was built by ancient Romans. It's still standing in Italy. It was part of a network of aqueducts. They carried water through valleys. Building them took careful planning.
Now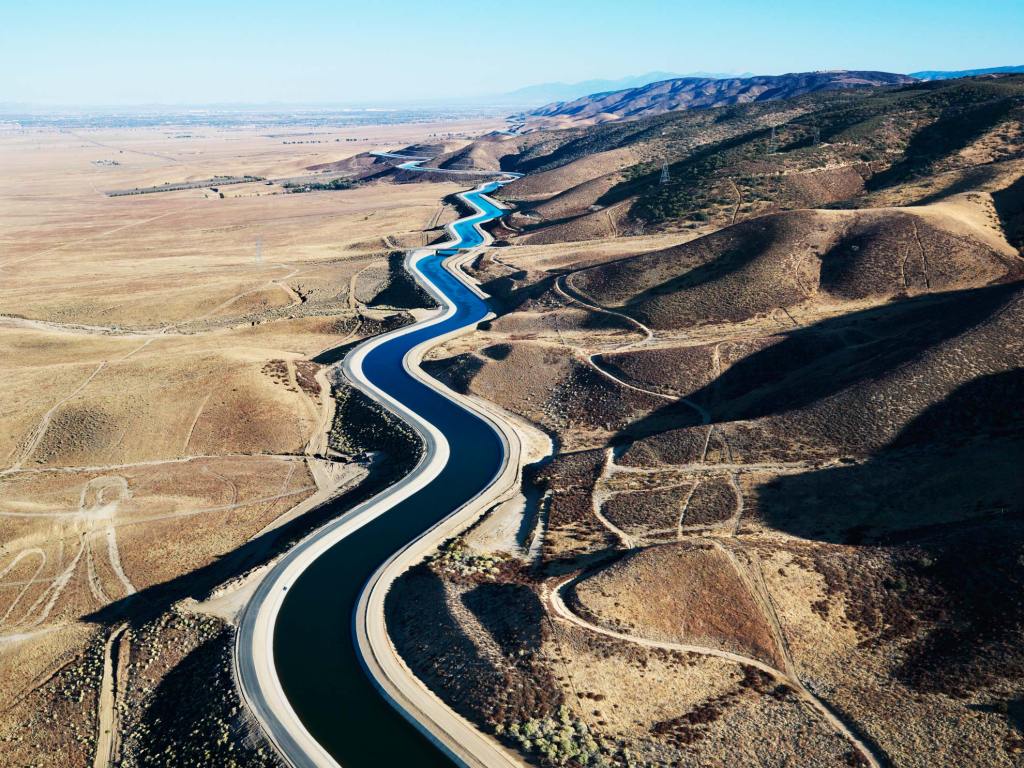 IOFOTO/GETTY IMAGES
This is a modern aqueduct. It draws water from a lake in California. It carries the water to cities and towns. Engineers can use powerful pumps to move the water along. Whoosh!