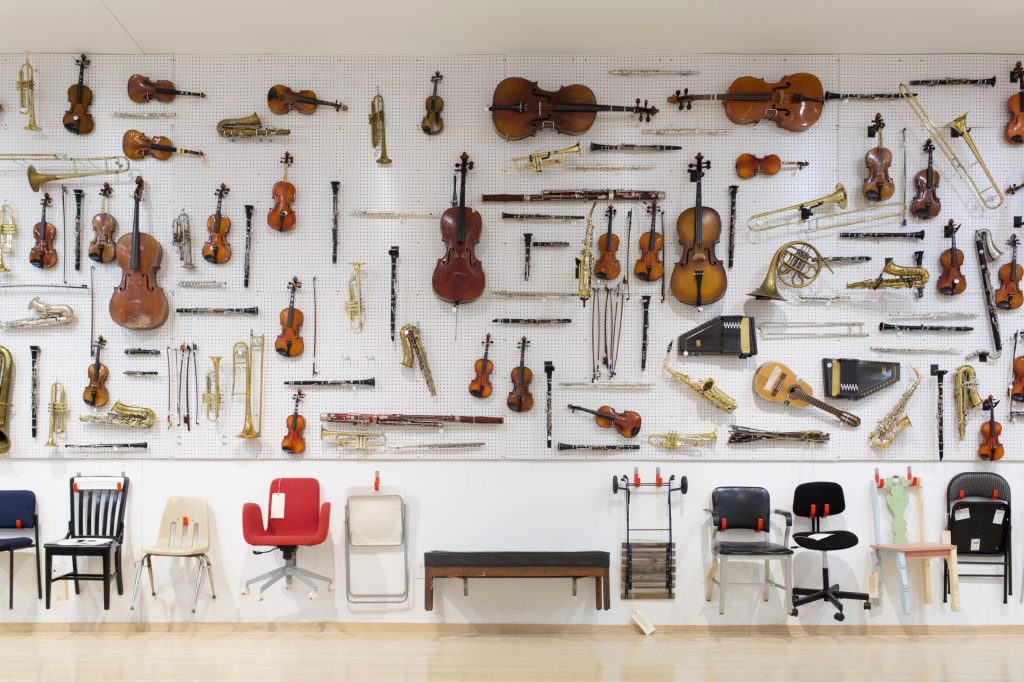 In December, 400 musicians, young and old, marched onto a stage. One held a trumpet. It was wrapped in duct tape. Another carried a cello with loose strings. Others held broken violins, flutes, and drums. They took their seats. Then they played.
The concert took place in Philadelphia, Pennsylvania. The music was written for broken instruments. It was part of a project called Symphony for a Broken Orchestra.
The instruments had been sitting unused in schools. "There was no money to fix them," Robert Blackson told TFK. He created the project in March 2015. "The goal is to get the entire city to care about these broken instruments."
Raising the Bar
KARL SEIFERT
Blackson and his team have collected more than 1,000 broken instruments from schools. Music lovers can hear what the instruments sound like by visiting the project's website. Then they can pick one to sponsor. Sponsoring an instrument helps pay for it to be repaired.
"With the money raised, we can repair [them all]," Blackson says. "We can get them back into the schools, where they belong." So far, the project has raised more than $250,000. That's enough to pay for 800 repairs.
"At this rate, we will have all the instruments fixed up [for] the start of the 2018 school year," Blackson says.
Striking a Chord
Symphony for a Broken Orchestra does more than fix instruments. It brings music to young people. It also shines a light on school music programs. "Music connects communities," Joseph Conyers told TFK. He played a broken violin at the concert. "It gets young people to express themselves."
Blackson hopes people will see each broken instrument as an opportunity. "Learning how to play music transforms us," he says.