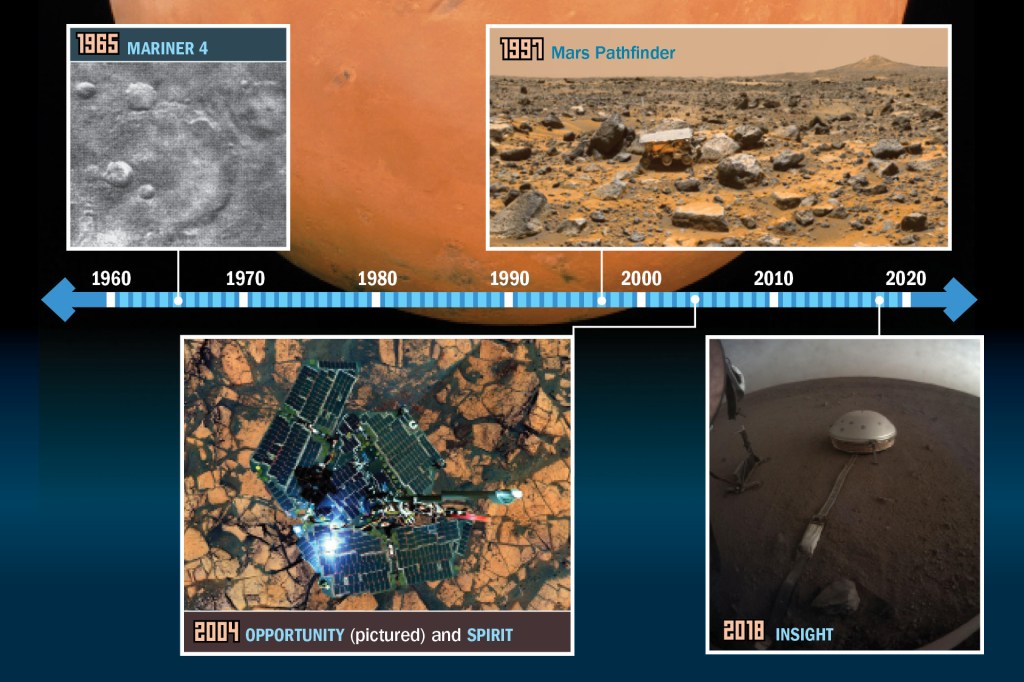 NASA has sent spacecraft to Mars since the 1960s. This timeline shows big moments from past trips to the Red Planet.
1965
Mariner 4 is the first spacecraft to successfully fly by Mars. It sends back 21 images of a dry, cold planet without signs of life.
1997
Mars Pathfinder lands with a rover named Sojourner. It is the first robot to land on Mars. It sends thousands of images back to Earth.
2004
The rovers Opportunity and Spirit land on Mars. They find evidence that water once flowed on the Red Planet.
2018
NASA sends the InSight lander to Mars. It digs deep beneath the surface to study heat inside the planet.