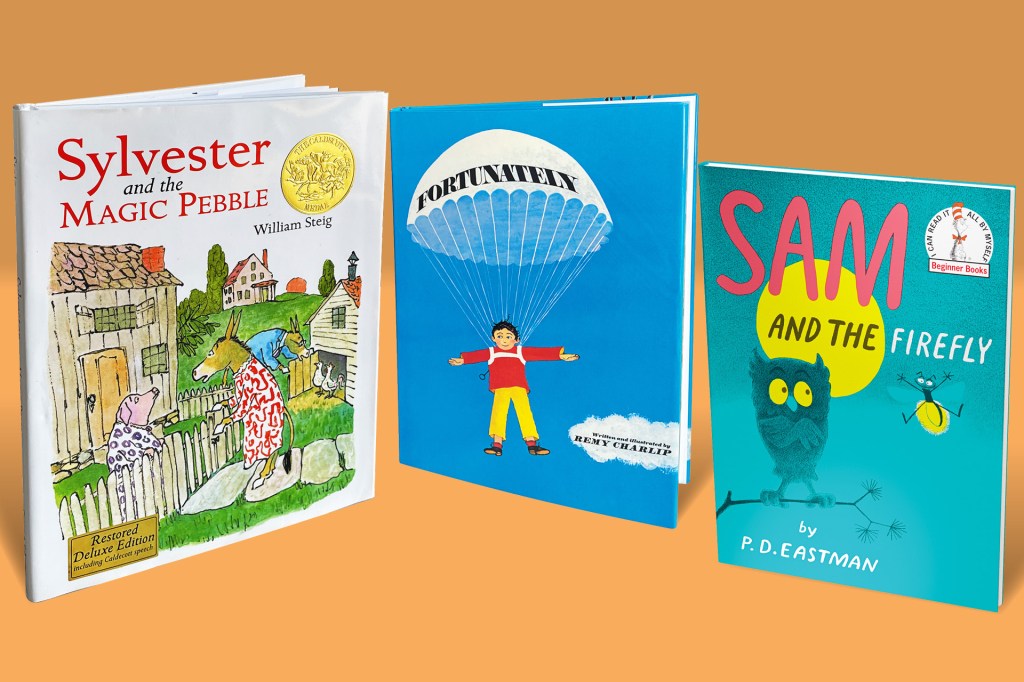 Jon Klassen loves picture books. He shared some of his favorites with TIME for Kids. They were published between 1958 and 1969.
Fortunately
Fortunately, Ned has been invited to a surprise party. Unfortunately, the party is many miles away. Fortunately, by Remy Charlip, follows Ned's journey to the party. It's an adventure filled with mishaps. Klassen loves the book's simple illustrations. "It's also just really funny," he says.
Sylvester and the Magic Pebble
Sylvester collects pebbles. One day, he finds one that grants wishes. But Sylvester's wish causes big problems. It takes a long time for them to be solved. Klassen says Sylvester and the Magic Pebble, by William Steig, packs a lot into a short space: "It's amazing, all that happens."
Sam and the Firefly
Sam and the Firefly, by P.D. Eastman, was Klassen's first favorite book. It's about an owl named Sam. He's awake at night, looking for a playmate. Klassen likes the story. But what he loves are the pictures. They make readers feel like they are inside another world. "I love the way that feels," he says.