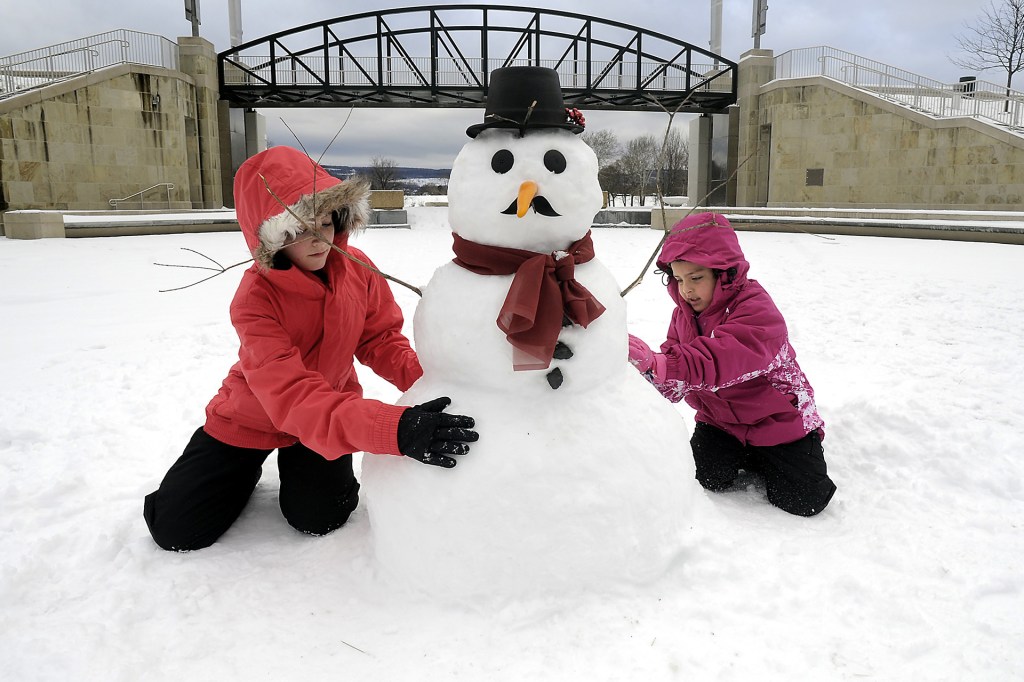 At some schools, not even storms get in the way of learning.
In many parts of the country, schools close when there is heavy snow. "I usually play in the snow," Caitlyn Snavely told TFK. But Caitlyn, 12, now has less playtime on snow days. In her school district, classes continue even if there is a storm.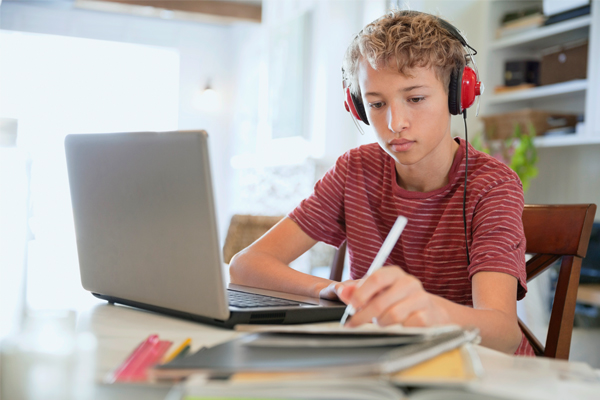 GETTY IMAGES
Caitlyn goes to school in Delphi, Indiana. On snow days, kids must do schoolwork at home on computers and tablets. This is called e-learning.
Teachers are online too. They answer questions. Some use videos to teach. "As technology
technology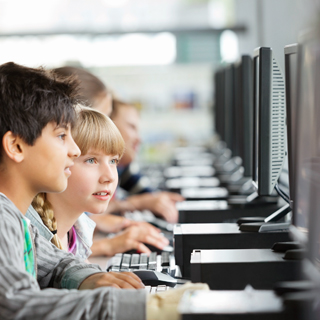 CHRIS RYAN—COMPASSIONATE EYE FOUNDATION/GETTY IMAGES the use of science in solving problems; tools, machinery, and devices ( ) Students learn computer coding in their technology class. changes, there [will be many] different things we can do," says Greg Briles. He is the superintendent.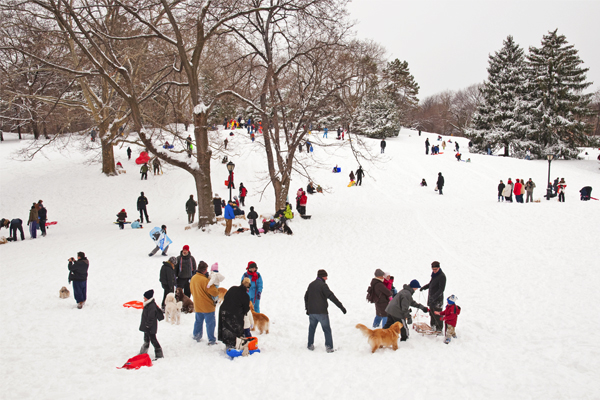 ELLEN MCKNIGHT—ALAMY
Makeup Days
Districts in states such as Georgia, Iowa, and Ohio also have e-learning rules. One reason is to make sure students don't fall behind in their work. Another reason is to avoid having to make up for lost school days. Makeup days make the school year longer. For many schools, e-learning days count as school days.
"An e-learning day is better than a snow day," says Caitlyn. "I don't like having to spend a summer day in school to make up for a snow day."
What do you think? Are e-learning days a good idea?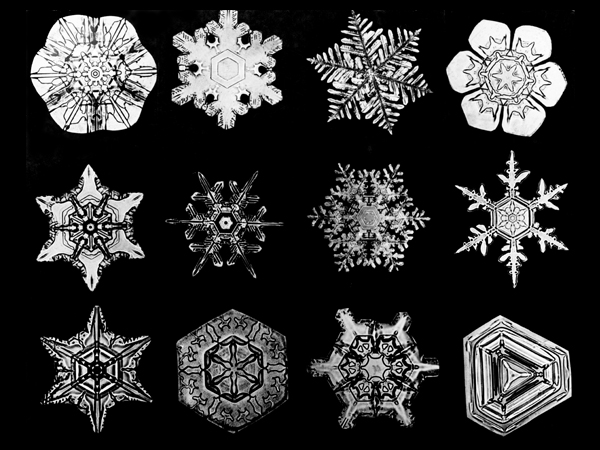 SNOWFLAKES, FROM LEFT: HERBERT—ARCHIVE PHOTOS/GETTY IMAGES; JIM ZUCKERMAN—GETTY IMAGES
Understanding Snow
Water comes in three forms. It can be a liquid, a vapor, or a solid. When water vapor in the sky freezes, it falls to the Earth as snow. A blizzard is a snowstorm with winds of 35 miles an hour or greater.
Each snowflake that falls is special. No two look alike. You can use a magnifying glass to see the difference.
Think!
Why might some schools close when it snows? Think of two reasons.
Weather Watch
Brr! It's cold out there. Here is the five-day forecast for Chillytown, U.S.A. Use it to answer the questions. In the U.S., temperature is measured in degrees Fahrenheit (°F).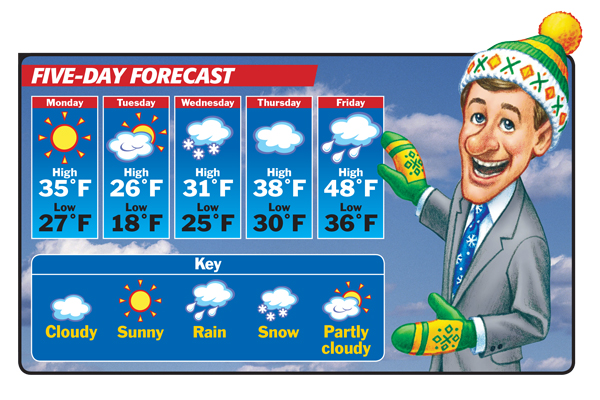 ILLUSTRATIONS BY STEVE SHAMBURGER FOR TIME FOR KIDS
1. Which day will be the warmest?
2. On which day might it snow?
3. True or false: Monday's high temperature is 8˚F warmer than the low for that day.
4. On Tuesday, how many degrees difference is there between the low and the high temperature?
5. Bonus: Keep track of the weather where you live. Make a five-day chart like this one.