Change in America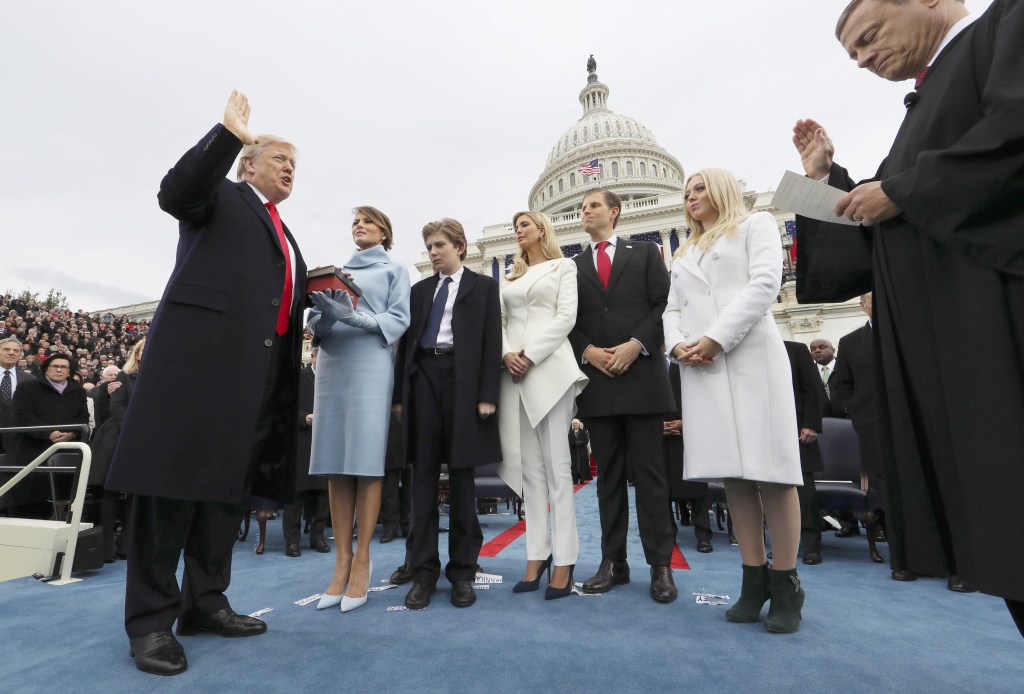 Two and a half months ago, Donald Trump won the presidential election. On January 20, he was sworn in as the 45th president of the United States. People traveled to Washington, D.C., from across the country to be part of the event.
Trump took the oath of office at the U.S. Capitol building. He pledged to "preserve, protect, and defend" the U.S. Constitution. Then, as a light rain began to fall, President Trump gave his inaugural address.
"The forgotten men and women of our country will be forgotten no longer," Trump said. "From this day forward, it's going to be only America first." Trump promised to create jobs and secure the country's borders. He said he would keep the country safe.
After the ceremony, Trump, Vice President Mike Pence, and their families led the inaugural parade. It began at the U.S. Capitol and ended at the White House. In the Oval Office, Trump signed an order to begin the process of ending the Affordable Care Act. It is also known as Obamacare.
Democracy at Work
The peaceful handover of power is an important hallmark of democracy. President Barack Obama and First Lady Michelle Obama took part in the Inauguration. Former presidents Bill Clinton, George W. Bush, and Jimmy Carter were there. So was Hillary Clinton. She ran against Trump in the 2016 election.
Protest and free speech are also part of American democracy. More than 50 Democratic members of Congress refused to go to the Inauguration. They object to Trump's election.
NOAM GALAI—WIREIMAGE/GETTY IMAGES
On January 21, about 500,000 people joined the Women's March on Washington. They voiced their opposition to Trump and to statements he has made about women and other groups of people. "We want equality for all—particularly women and immigrants," Carol Sobh, of Paramus, New Jersey, told TFK. Similar marches took place in cities across the U.S. and all around the world.
A Day for Everyone
Many at the Inauguration were moved by Trump's words. "He talked about things that mattered to us," Juliana Ghorra, 12, of Brooklyn, New York, told TFK.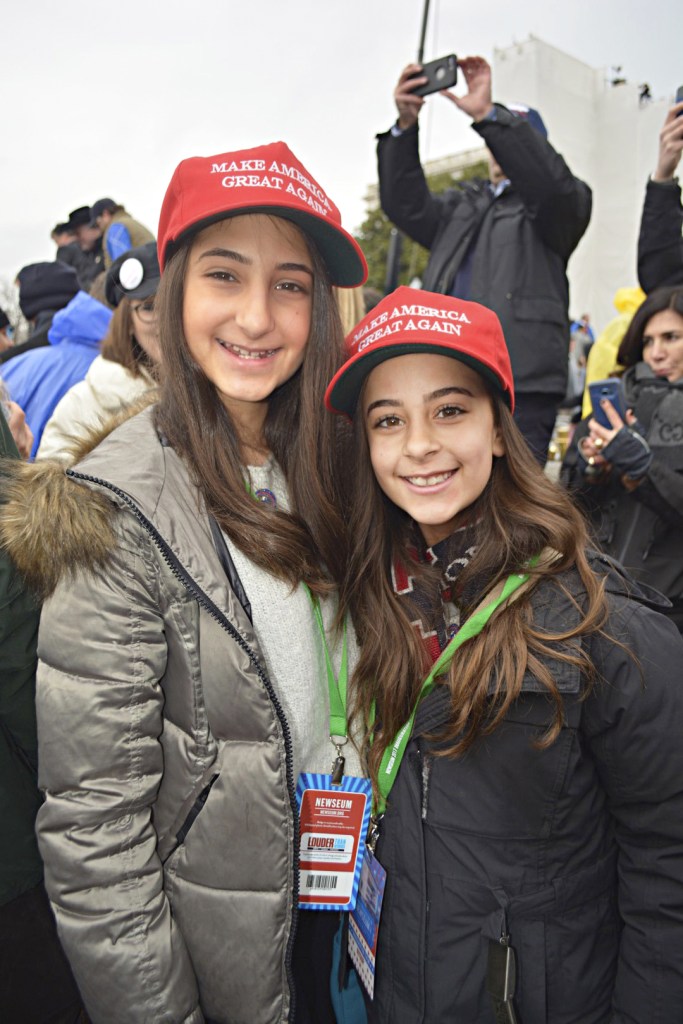 STEPHANIE KRAUS FOR TIME FOR KIDS
Jamie Wilson, from Greenwich, New York, was there with her two kids. "Every American, if they're able, should come to an Inauguration, whether it's somebody you support or not," Wilson said at Trump's January 19 welcome celebration. "This is a day for everybody."