Chaos at the Capitol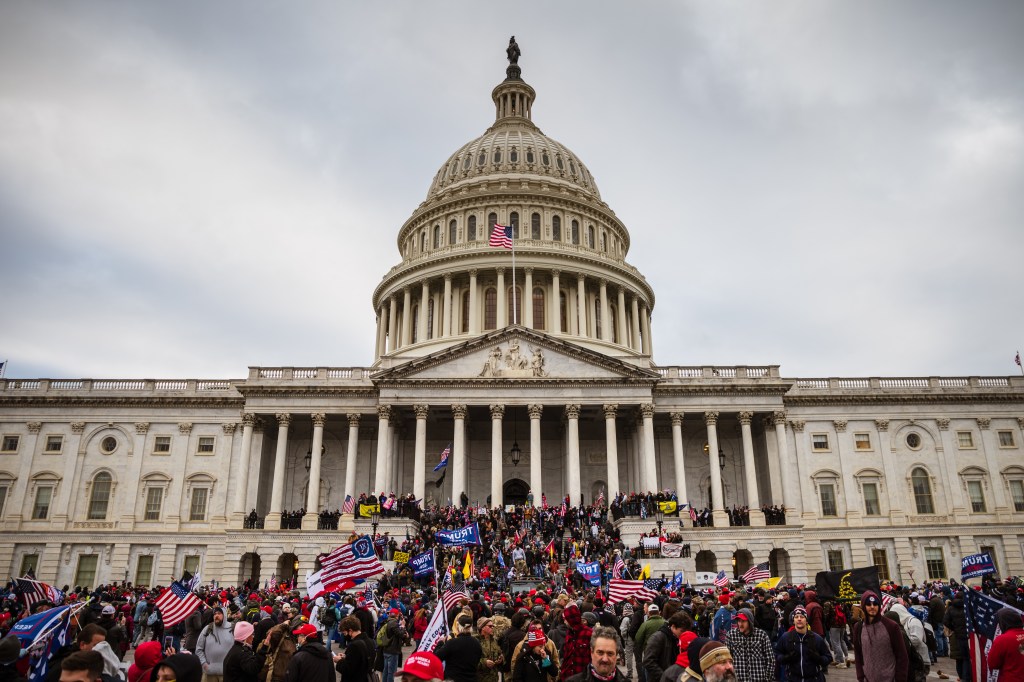 A large crowd of President Donald Trump's supporters violently stormed the U.S. Capitol building in Washington, D.C., on Wednesday. Members of Congress were meeting to officially confirm Joe Biden as the nation's next president. This process is completed following every presidential election. It's called certification. It's usually uneventful. But Trump says that votes were counted that should not have been counted. There has been no evidence of widespread fraud. Courts have consistently rejected his claims. Yet Trump and many of his supporters believe that he won the election.
Trump spoke at a rally near the White House on Wednesday morning. Tens of thousands of his supporters came to hear him speak. Trump repeated his false claim that the election was stolen from him. Then many of his supporters marched to Capitol Hill and up the steps of the Capitol. Videos show the mob pushing its way past Capitol Police and into the building. Members of Congress and Vice President Mike Pence were quickly moved to safety. The Capitol was locked down. Four people died in the attack. Many were injured, including 14 police officers. The situation is historic. The last time the Capitol was breached in this way was in 1814.
On Wednesday, police and National Guard troops worked to get the situation under control. More than 50 people were arrested. Most of the crowd left the scene after local officials demanded that everyone clear the streets by 6 p.m. In a video message on Twitter, Trump asked his supporters to go home. "You have to go home now," he said. "We don't want anybody hurt." But he continued to claim that the election was unfair. He also continued to praise the crowd, telling his supporters, "We love you."
Many world leaders spoke out against the violence. So did American leaders from both major political parties. They urged respect for America's democratic processes and the peaceful transfer of power.
After the crowds were cleared and it was safe to reenter the Capitol, Congress got back to work. They completed the certification at around 4 a.m. and made Biden's win official. He will be sworn in as president on January 20.