The Comeback Kid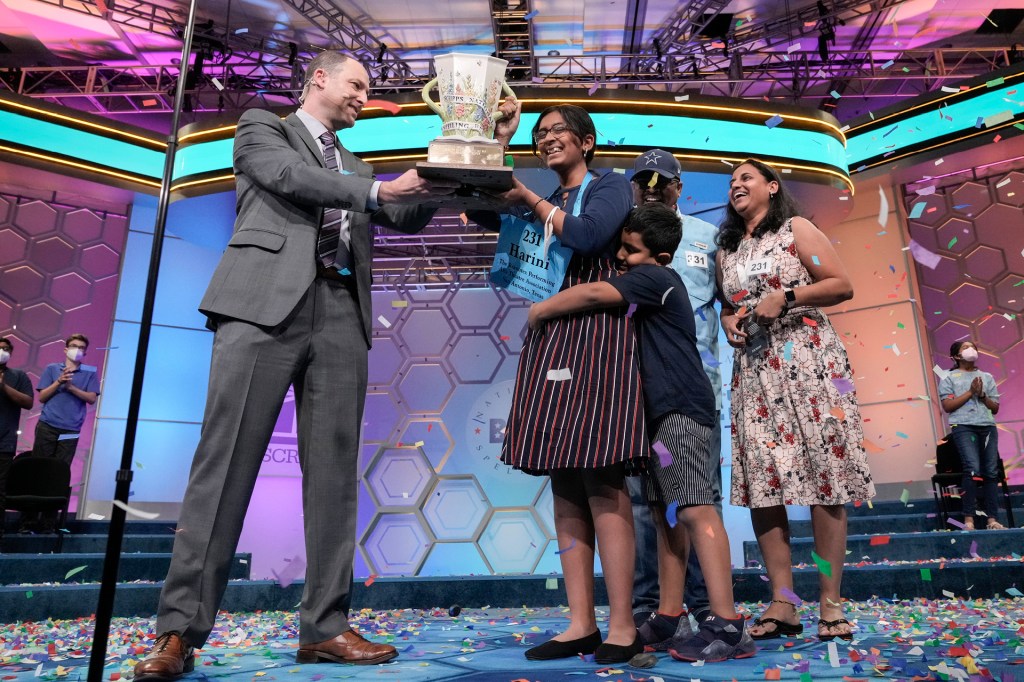 Harini Logan, 14, is the 2022 Scripps National Spelling Bee champion. On June 2, Harini bested Vikram Raju, 12, during the 90-second lightning round. She spelled 22 words correctly. The winning word was moorhen. That's a kind of bird. The contest, which took place in National Harbor, Maryland, was the first fully in-person bee since 2019.
Harini, who's from San Antonio, Texas, said of the lightning round, "When it got introduced, last year, I was a bit terrified, to be honest." Getting to it wasn't easy. During the multiple-choice vocabulary round, Harini was eliminated. She defined pullulation as the nesting of mating birds. Judges said the correct answer was the swarming of bees. But Harini's answer was also right, and she was reinstated.
This was Harini's fourth trip to the national bee. She takes home more than $50,000 in cash and prizes.