Fannie Lou Hamer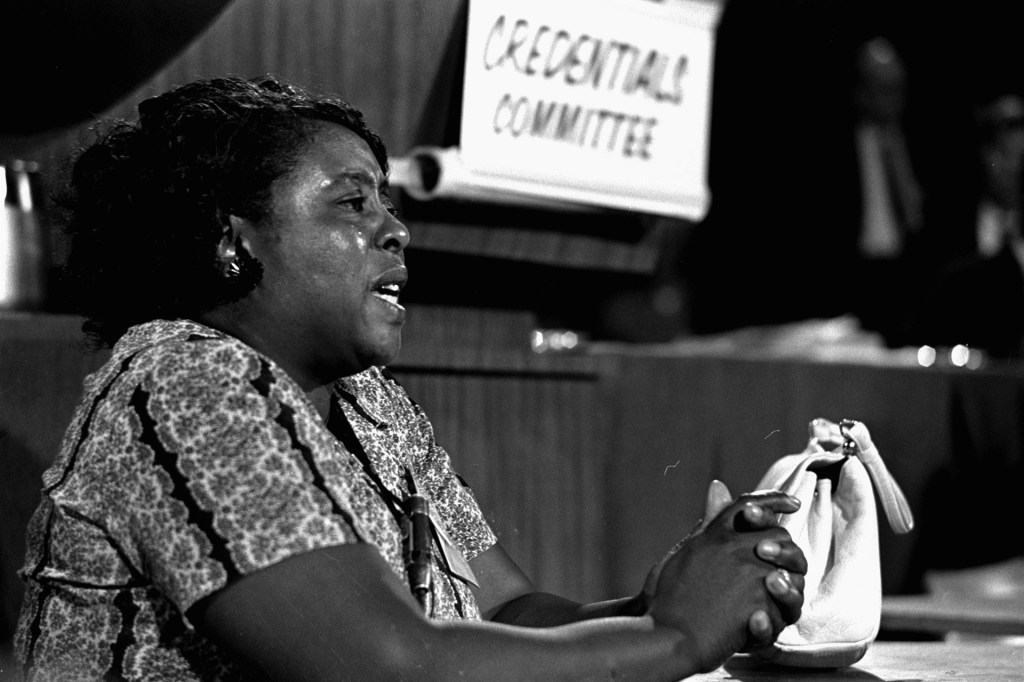 Fannie Lou Hamer (October 6, 1917—March 14, 1977) was a civil rights activist. She fought to expand voting rights for African Americans.
Fannie Lou Hamer was born in Montgomery County, Mississippi, during a time of segregation. African Americans in the South couldn't eat at the same restaurants as white people. They couldn't go to the same schools either.
Hamer's parents worked long hours on a cotton farm. She began picking cotton when she was only 6 years old. By age 12, Hamer had dropped out of school. She began working full-time in the fields.
But Hamer's life changed in 1962. That's when she attended a civil rights meeting. She was 45 years old. "They talked about how it was our rights as human beings to register and vote," she told the New York Times. "I never knew we could vote before. Nobody ever told us."
At the time, African Americans had the legal right to vote. But many Southern states made it extremely difficult for them to register to vote. For example, African Americans often had to pass literacy tests before they could register. The tests required them to read and understand complicated government documents. In addition, many African Americans who attempted to register faced violence.
Braving Threats
Despite these challenges, Hamer decided to brave the voter-registration process. In 1962, she took a bus to the Sunflower County Courthouse, in Mississippi. There, she was allowed to complete the paperwork. But she was not allowed to register. Why? She was told she had failed the literacy test.
Hamer's right to vote was also challenged by her boss. He gave her a choice. She could either withdraw her voter-registration application or lose her job. Hamer walked off the plantation. She dedicated herself to the civil rights movement.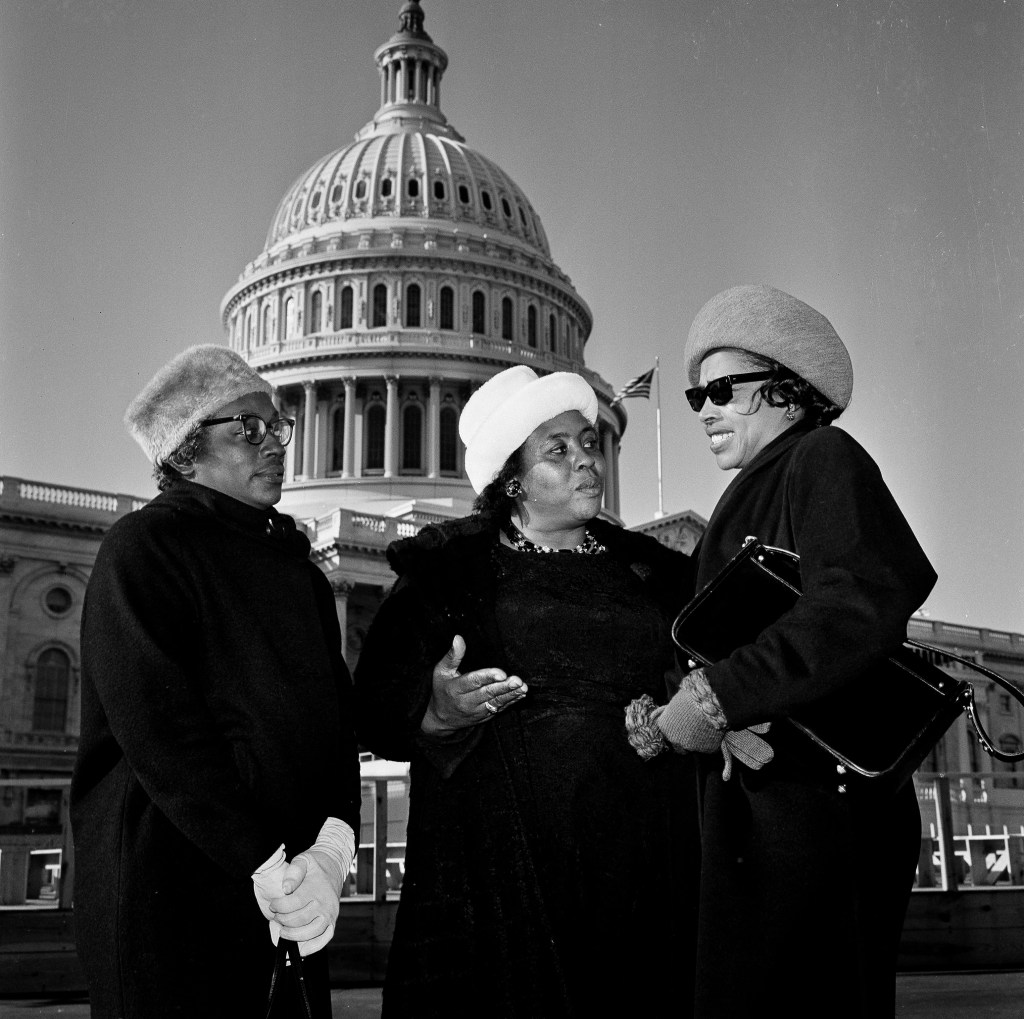 ASSOCIATED PRESS
Call to Action
Within a few months, Hamer began working as an organizer with a major civil rights group. She traveled around the South to educate black people about voting rights. Her life was threatened many times.
In 1963, Hamer was arrested in Charleston, South Carolina, on false charges. In jail, she was badly beaten. The attack left her with kidney damage and a limp. But the beating didn't stop Hamer from continuing her fight for justice.
In 1964, Hamer organized Freedom Summer. It was a major effort in Mississippi to help African Americans register to vote. That same year, she gained national attention when she spoke at the Democratic National Convention. It was held in Atlantic City, New Jersey.
During her speech, Hamer described the terrible effect of segregation. She also explained why the convention's Mississippi delegation should be integrated. "Is this America, the land of the free and the home of the brave," she said, "where we have to sleep with our telephones off the hooks because our lives be threatened daily because we want to live as decent human beings—in America?"
Hamer's speech was televised around the country. It became a key moment of the civil rights movement. Four years later, Hamer achieved her goal. She joined an integrated delegation from Mississippi at the 1968 Democratic National Convention.
For the rest of her life, Hamer would continue to champion black voting rights. Andrew Young Jr. spoke at her funeral. He was U.S. ambassador to the United Nations. According to the New York Times, Young said that the civil rights movement was indebted to the "sweat and blood" of activists like Hamer.