Kid Heroes for the Planet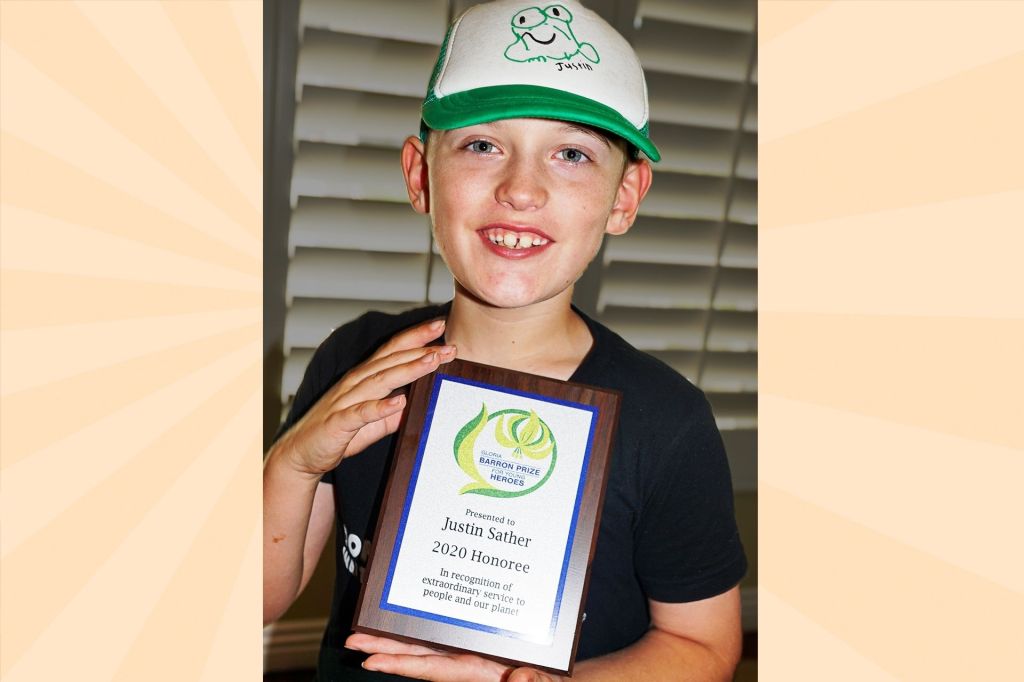 On Earth Day, people around the world work to help our planet. But April 22 isn't the only day this happens. Many people, including kids, protect the Earth all year long. Read about five inspiring Kid Heroes for the Planet, then decide how you will make a difference.
Saving the Frogs
Justin Sather (above) is from Los Angeles, California. He has always loved frogs. When he was 5, Justin learned that their habitat was in danger. So he hopped into action. Justin started a group called For the Love of Frogs. He sold toy frogs to raise money. Now, Justin is 10. He has raised more than $20,000 to support frog conservation. Because of his work, Justin was a 2020 Gloria Barron Prize for Young Heroes honoree.
Justin told TIME for Kids that frogs show signs of illness earlier than other animals do when their habitat is threatened. "Frogs are telling us our planet really needs your help," he says. Justin also raises awareness of issues such as habitat destruction and ocean pollution. —By Karena Phan
Growing Right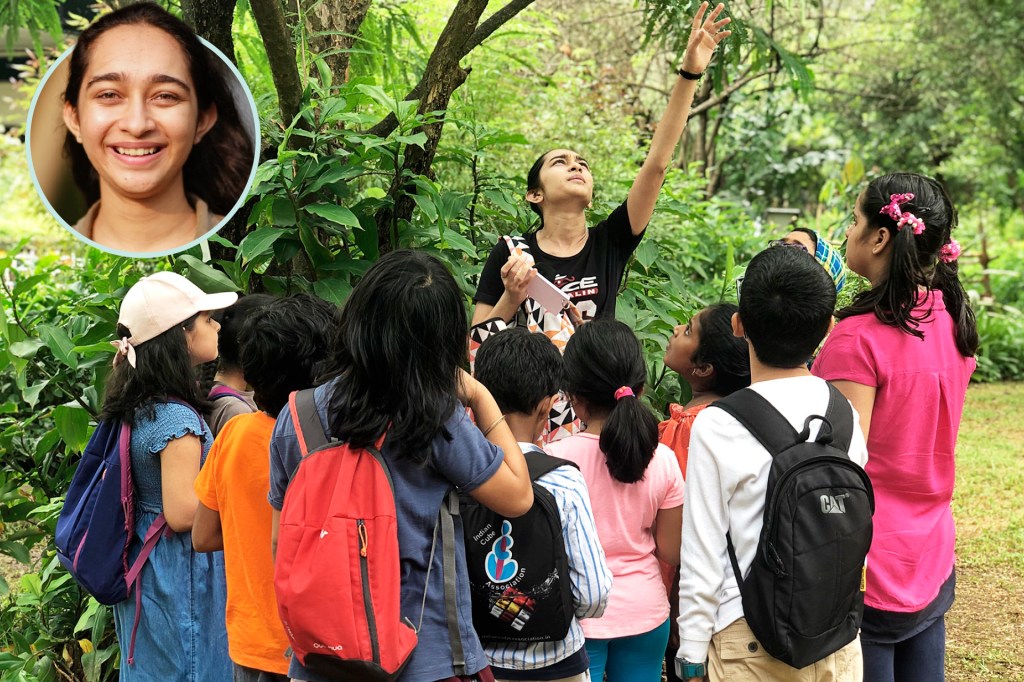 COURTESY OF RITU JOSHI
When Aadya Joshi was 15, she turned a junk lot in her neighborhood, in Mumbai, India, into a garden. She used plants native to the area. Joshi says native plants attract native insects and animals.
Now 18, Joshi is leading the Right Green. It's an organization she founded to educate people about growing native plants and maintaining healthy ecosystems. She also created a database of more than 2,000 plants in India. It's a resource where people can learn which plant species are native to their area. Joshi is still adding to it. "The way to fix the habitat isn't just to plant any tree," she says. "It's to make sure you replace what was torn down from that spot." —K.P.
Cleaning Up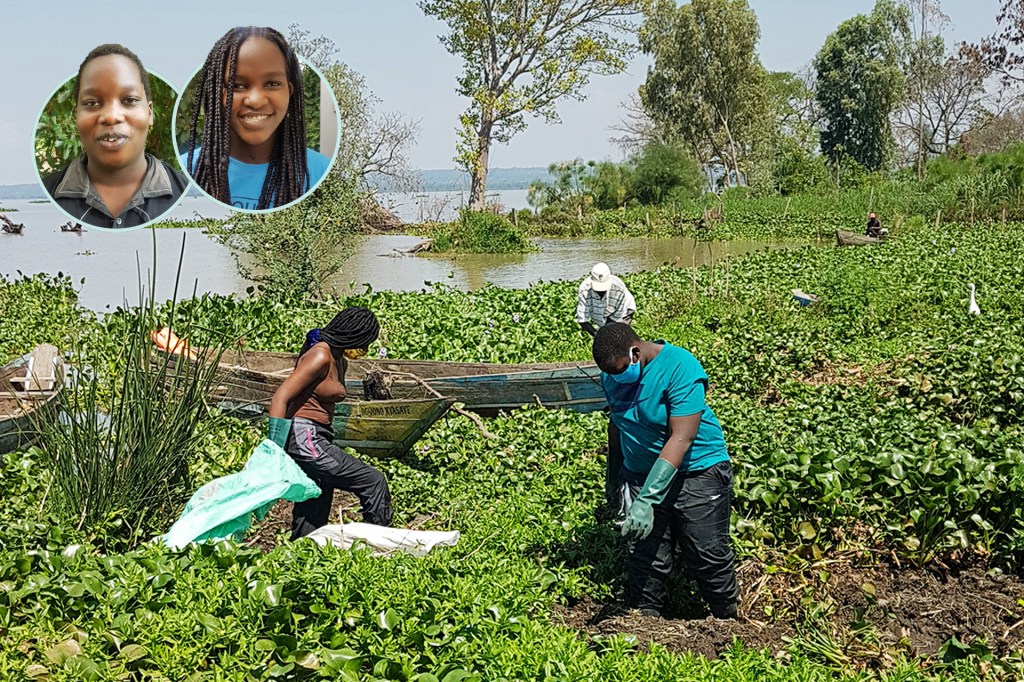 COURTESY OF THE MUCHILWA FAMILY (3)
Jeremy Muchilwa, 13, and Michelle Muchilwa, 15, are siblings from Kisumu, Kenya. In June 2020, they participated in the Ocean Heroes Bootcamp. They were inspired to fight plastic pollution. So they created a campaign. Its goal was to pick up plastic waste in nearby Lake Victoria.
The siblings worked with the Kenya Marine and Fisheries Research Institute. "We were so shy and scared because we didn't think they were going to help us," Jeremy says. "When we were welcomed, we were so shocked. They were so kind and helped us so much."
The Muchilwas want to find new ways to draw attention to plastic waste. "When you are coming up with solutions, you need to have people talk to one another," Michelle says. "Everyone can solve a problem. You can use your talents to create change." —By Ellen Nam
Creating Energy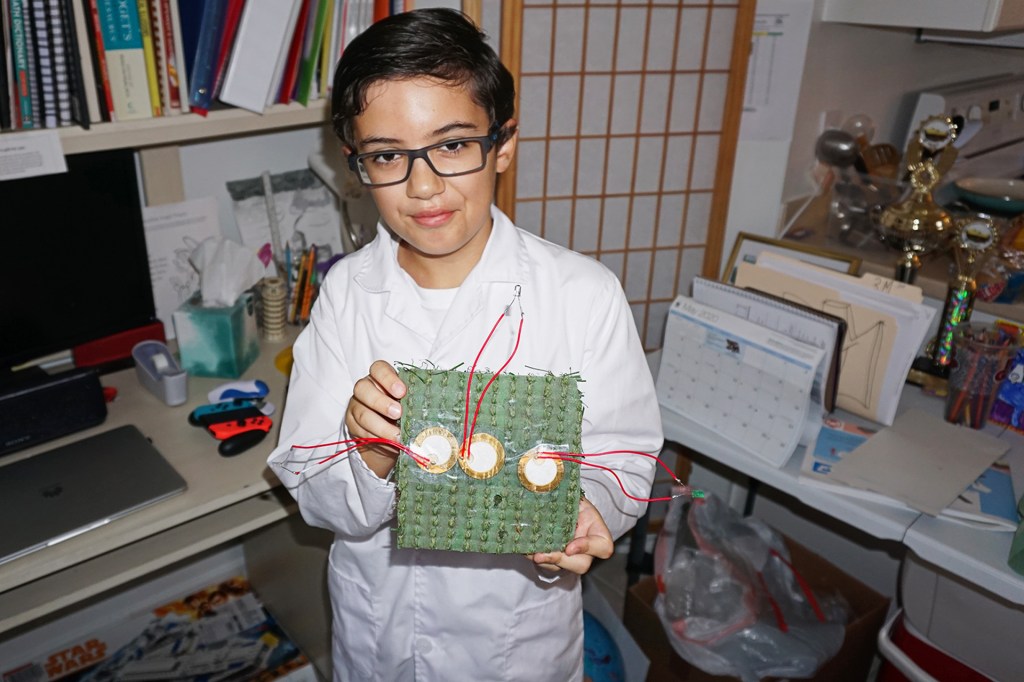 MARIA T. BAQUERO
Eleven-year-old Xavier Baquero-Iglesias was playing with a friend on Astroturf in Naples, Florida. He noticed the field was super hot. It was much hotter than real grass. Xavier formed a hypothesis about why this was so. Then he invented SoleX Turf. It uses the heat from Astroturf to make electricity. Now 12, Xavier says his invention creates electricity in a way that is less harmful to the environment. "I wanted to find a way to reduce the effects [of climate change]. And the main way to do that is to find renewable energy sources," he says. "I wanted to learn all that I could . . . to find solutions to our global problems." —E.N.