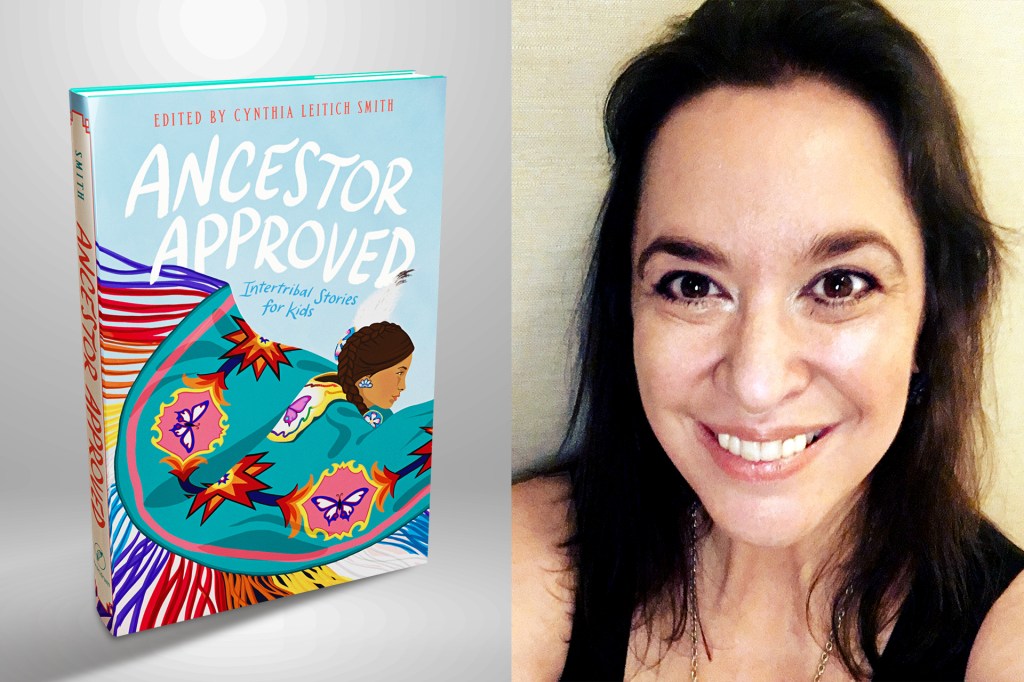 TFK Kid Reporter Sophia Hou spoke with Cynthia Leitich Smith, editor of the new book Ancestor Approved: Intertribal Stories for Kids. Here's part of their conversation.
1. Tell me about the book.
Ancestor Approved is a collection of short stories and poetry. It's set at a powwow for different tribes in Michigan. It features art and writing by a Native American illustrator and authors.
2. How would you describe a powwow?
Powwows are cultural celebrations. They're a lot about community—about people coming together. Powwows honor ancestors, elders, families, and rising young heroes who will take us into the future.
3. What inspired you to put together this collection of stories and poems?
I'm a member of the Muscogee Nation. When I was a young reader, there weren't many books that featured Native heroes and modern-day stories. So I wanted to increase the availability of books about those subjects for kids who are interested.
4. How can your anthology help readers understand Native American culture?
It gives Native Americans a look at people from tribes that are not like their own. So if you are an Ojibwe reader, you might learn something about the Cherokee. If you're not Native, it offers a window into real-life three-dimensional kids from lots of different tribes and some of their cultural practices. But it also shows some of the ways in which they're just like you.
5. What do you want readers to take away from the book?
I want them to celebrate heritage, elders, the power of friendship and family, and the importance of connecting with other people and lifting them up in a positive way.
This interview has been edited for length and clarity.