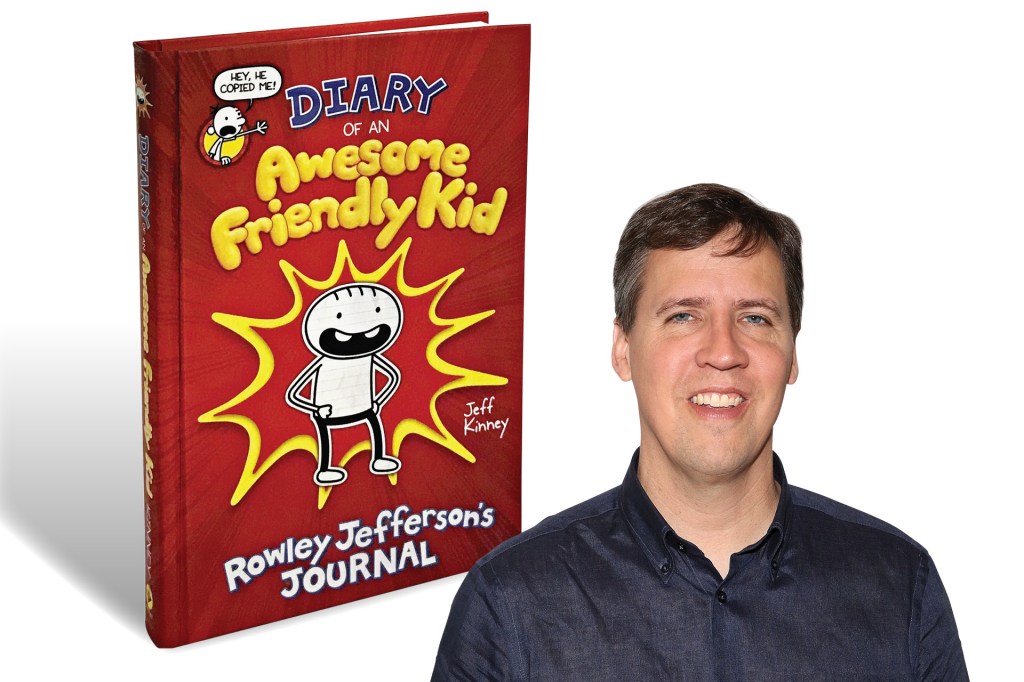 In the first 13 books of the Diary of a Wimpy Kid series, readers have gotten to know Greg Heffley, the hero and narrator. He's a goofball who gets into trouble a lot. But the latest addition to the series is told from a new point of view. In Diary of an Awesome Friendly Kid, Greg's best friend, Rowley Jefferson, sets out to write a biography of Greg. But he's not very good at it. So the book turns out to be mainly about himself.
"Rowley is the opposite of Greg in just about every way," author JEFF KINNEY told TIME for Kids. When the friends create comics together, Greg draws a superhero who fights using fire and stun guns. Rowley draws one whose superpower is kindness.
Kinney based Greg Heffley on a younger version of himself. But Rowley is his favorite character. "There's something very joyful and pure about Rowley," Kinney says. "Greg is a kid who is in a rush to grow up. Rowley really likes being a kid."
The book hits shelves April 9.
Kinney shared an exclusive sneak peek at Diary of an Awesome Friendly Kid with TFK. To read it, click here.