Python Challenge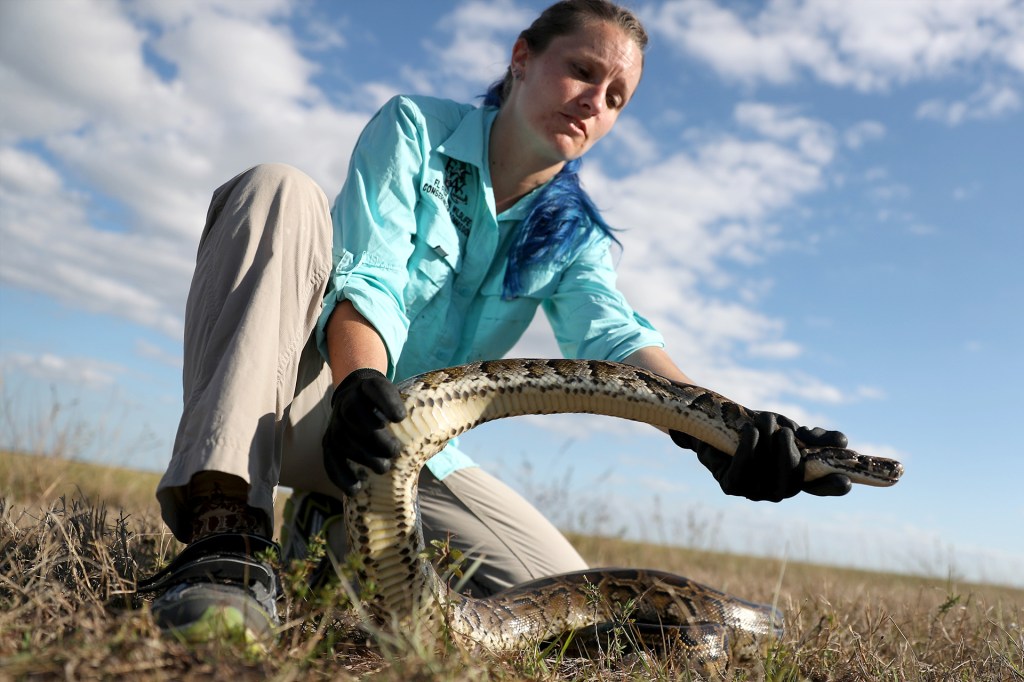 More than 800 people gathered in the Everglades on August 5 for the annual Florida Python Challenge. They'll help search for Burmese pythons. The Challenge runs through August 14. Snake hunters are competing for a cash prize of $2,500.
The Burmese python is an invasive species in the Florida Everglades. That means the snakes are not native to Florida. Many of them were accidentally released into the area. This poses a threat to other wildlife.
The Python Challenge is one way to address the problem. "Every python removed is one less invasive species preying on our native birds, mammals and reptiles," says Florida First Lady Casey DeSantis.
"I love snakes. I hate that we have to do this, but they're invasive and changing the entire ecosystem," Amy Siewe told CNN. She is a professional python hunter participating in the challenge. "The hunters are the best way we have at this moment to help with this problem."