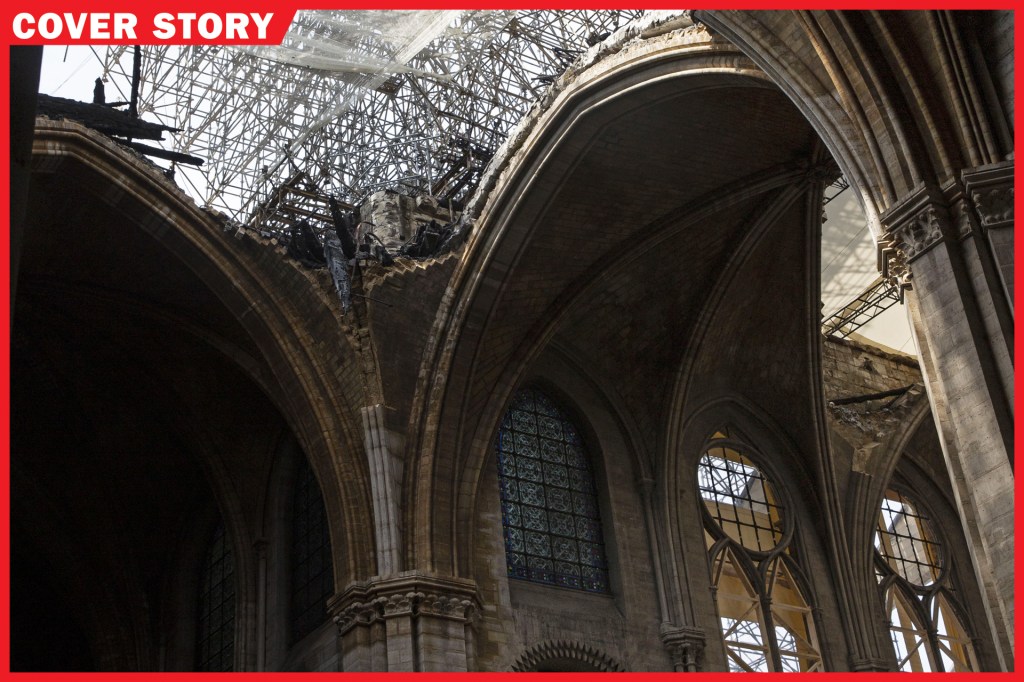 April 15, 2019, began like any other day in Paris, France. But everything changed when a fire broke out at Notre-Dame cathedral
cathedral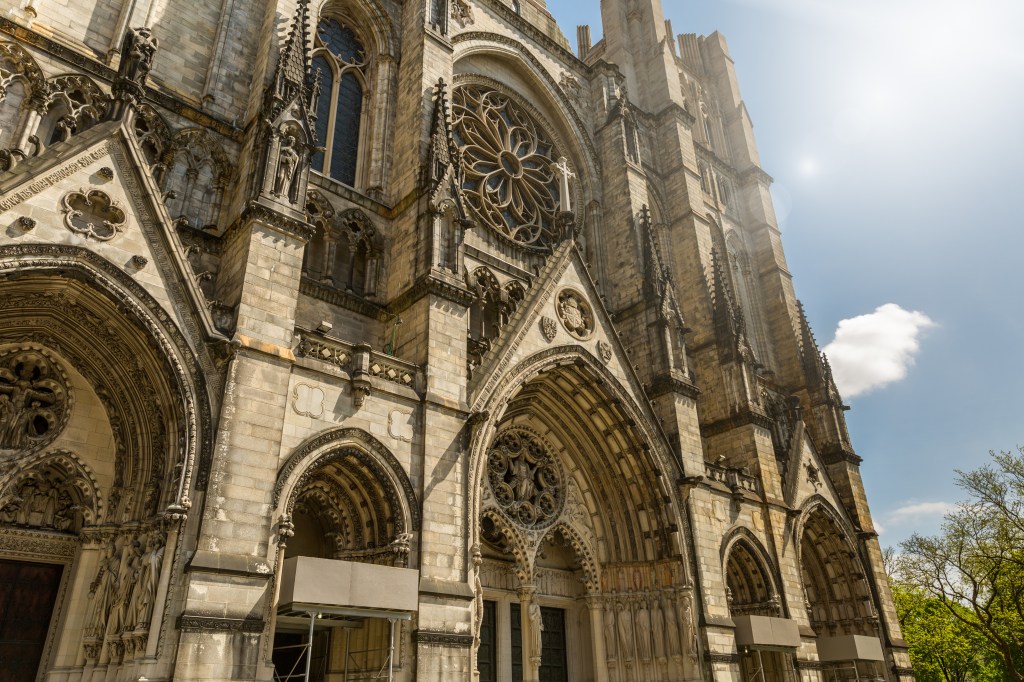 FRAZAO MEDIA/GETTY IMAGES a church that's presided over by a bishop (noun) Saint Patrick's is a famous cathedral in New York City. . Onlookers gasped as a piece of the country's history went up in flames.
Maddie Shenkan, 15, lived right near the cathedral at the time. Smoke from the fire crept into her family's home. She began seeing news articles and tweets online about the disaster. "It was so surreal
surreal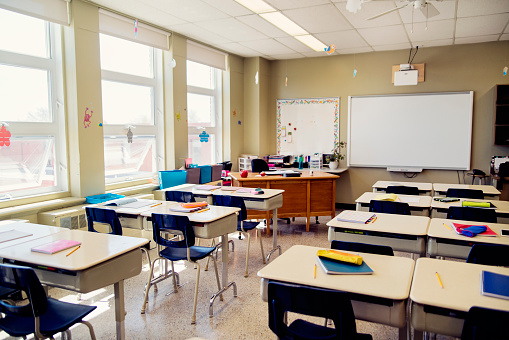 MARTINE DOUCET—GETTY IMAGES unreal; dreamlike (adjective) When Jeremy visited his old kindergarten classroom, he had the surreal feeling that he had stepped back in time. ," Maddie told TIME for Kids. "Already, the whole world was watching."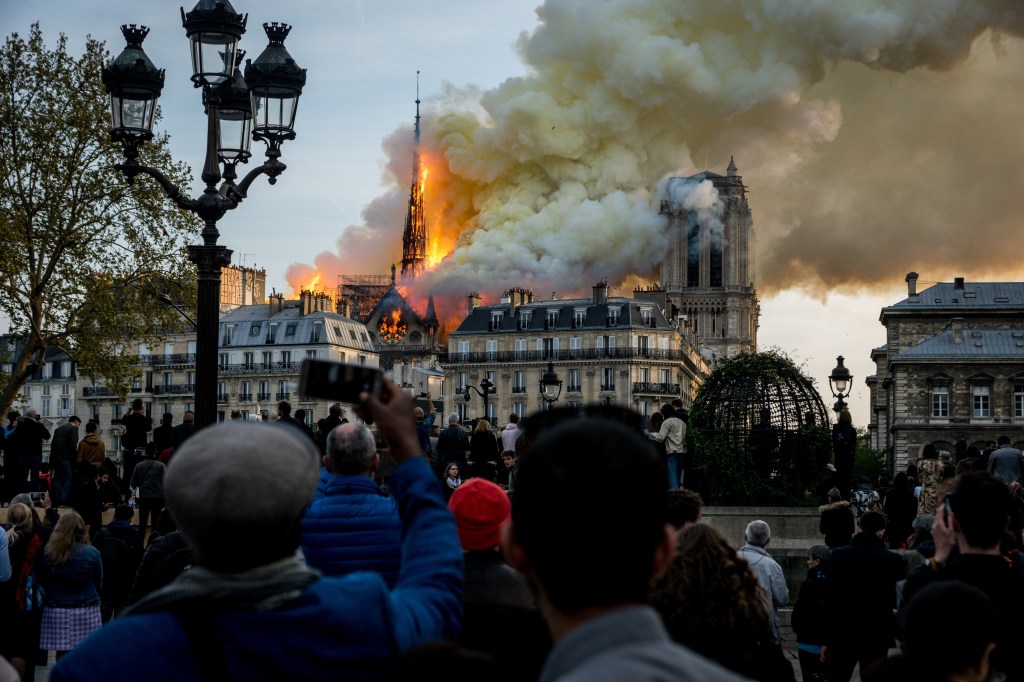 NICOLAS LIPONNE—NURPHOTO/GETTY IMAGES
What History Deserves
Notre-Dame is an iconic
iconic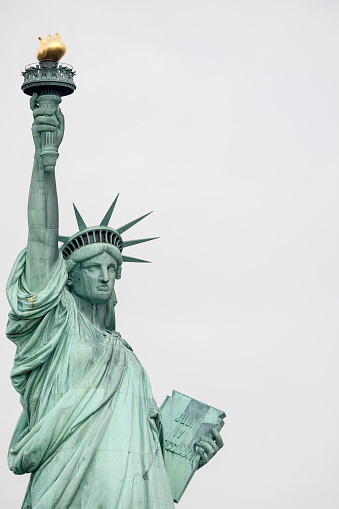 MASSIMO LAMA—EYEEM/GETTY IMAGES widely recognized or respected (adjective) The Statue of Liberty is an iconic symbol of New York City. Roman Catholic church. It stands on an island in the Seine River. Construction began about 850 years ago and took nearly 200 years. Today, Notre-Dame is one of the world's finest examples of Gothic architecture. It's known for its towering arches, pointed spires, and spooky gargoyles
gargoyle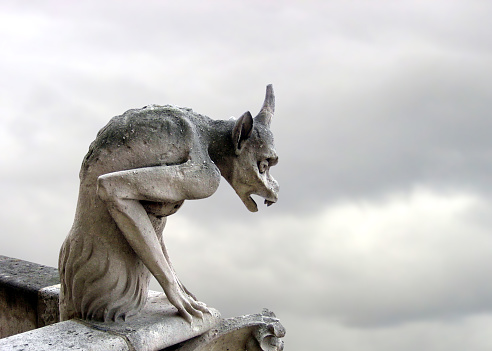 FELIX STRUMMER—GETTY IMAGES a scary carved figure on the side of a building (noun) Gargoyles were looking down from the building. .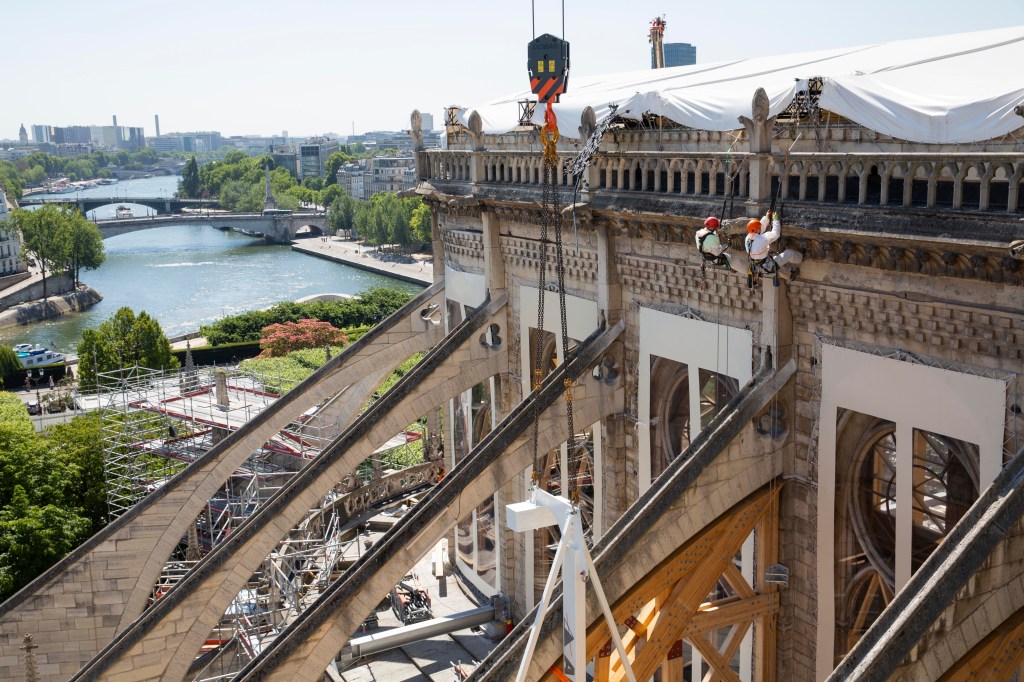 PATRICK ZACHMANN—MAGNUM PHOTOS FOR TIME
To the people of France, Notre-Dame is much more than a place of worship. It is a symbol of the country. "It is our history," said French president Emmanuel Macron on the night of the fire. "We will rebuild Notre-Dame," he pledged, "because that is what our history deserves."
Macron called for Notre-Dame to be rebuilt by 2024. He wanted it to look more modern. But many wanted Notre-Dame to look exactly as it had before the fire. The French Senate agreed. On May 27, it voted to restore Notre-Dame to its "last known visual state" before the fire.
PATRICK ZACHMANN—MAGNUM PHOTOS FOR TIME
A New Chapter
The restoration is just beginning. Already, there have been setbacks. Summer heat caused the ceiling to become too dry, and stones fell. Also, the blaze released toxic lead into the air. This delayed cleanup. Lead poisoning is still a concern.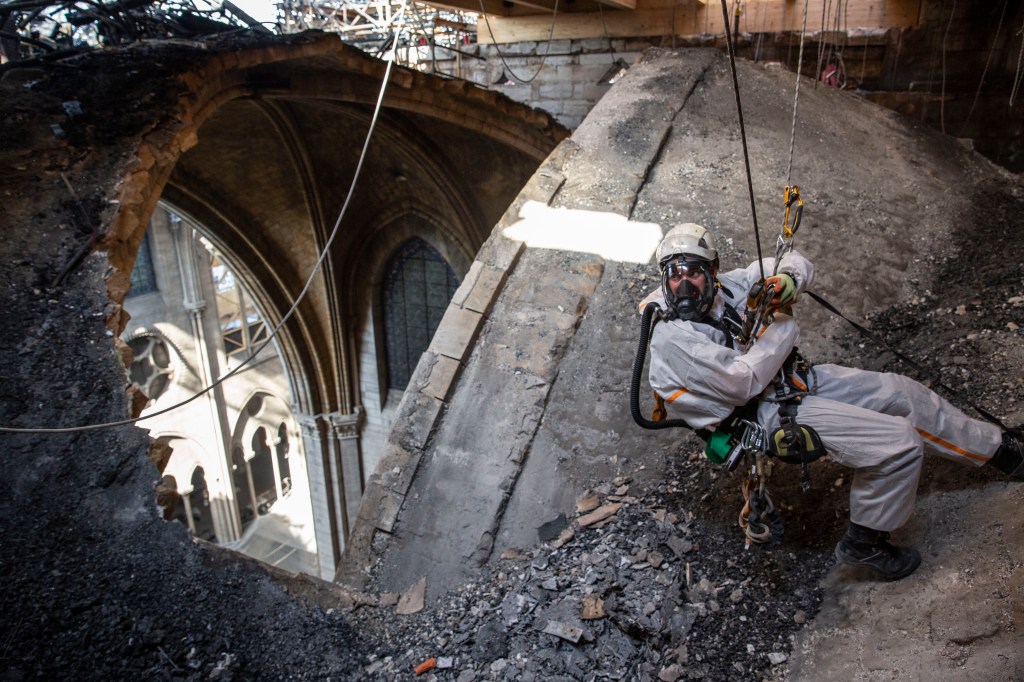 PATRICK ZACHMANN—MAGNUM PHOTOS FOR TIME
Experts are worried about Notre-Dame's fragile framework, too. "The structure has been weakened by the fire," says Michel Picaud. He is head of the charity Friends of Notre-Dame de Paris. "We have to secure the building before we can rebuild," he says. This means cleaning, protecting, and repairing what has been damaged.
The actual rebuilding will likely not begin until spring 2020. Workers from around the globe will come together to make it happen. Limestone will need to be carved. It will be used to rebuild Notre-Dame's walls. Thousands of oak trees will be harvested. They will be used to reconstruct the roof.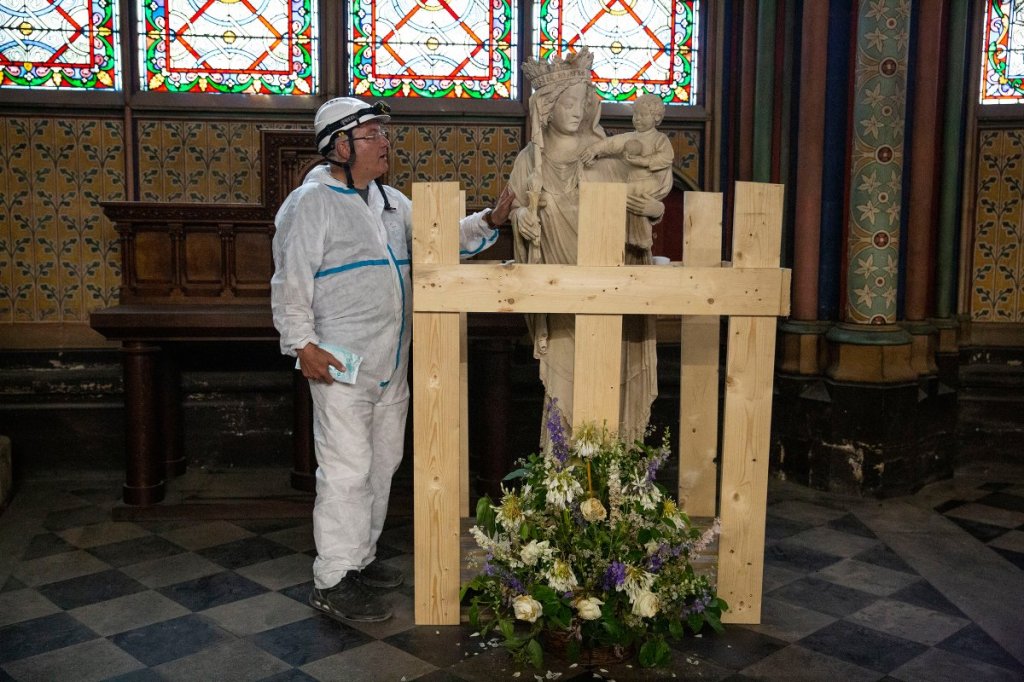 PATRICK ZACHMANN—MAGNUM PHOTOS FOR TIME
This isn't the first time Notre-Dame has needed major repair. It has survived other fires. It was also damaged during the French Revolution. Over the centuries, it has evolved
evolve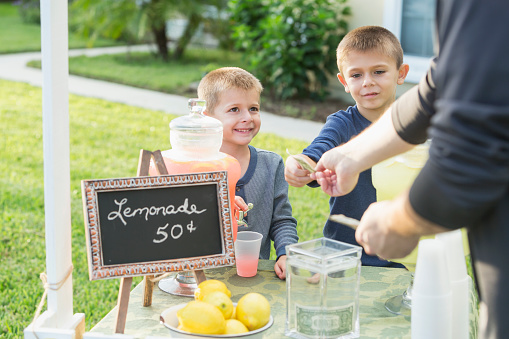 KALI9—GETTY IMAGES to slowly change or develop (verb) Josiah's lemonade stand started as a hobby, but it evolved into a real business. and been reshaped.
Hundreds of years from now, people will look back at the 2019 Notre-Dame fire. What will they think? "I would like people to remember," says Picaud, "that Notre-Dame de Paris began a new chapter in its story."
The Damage Done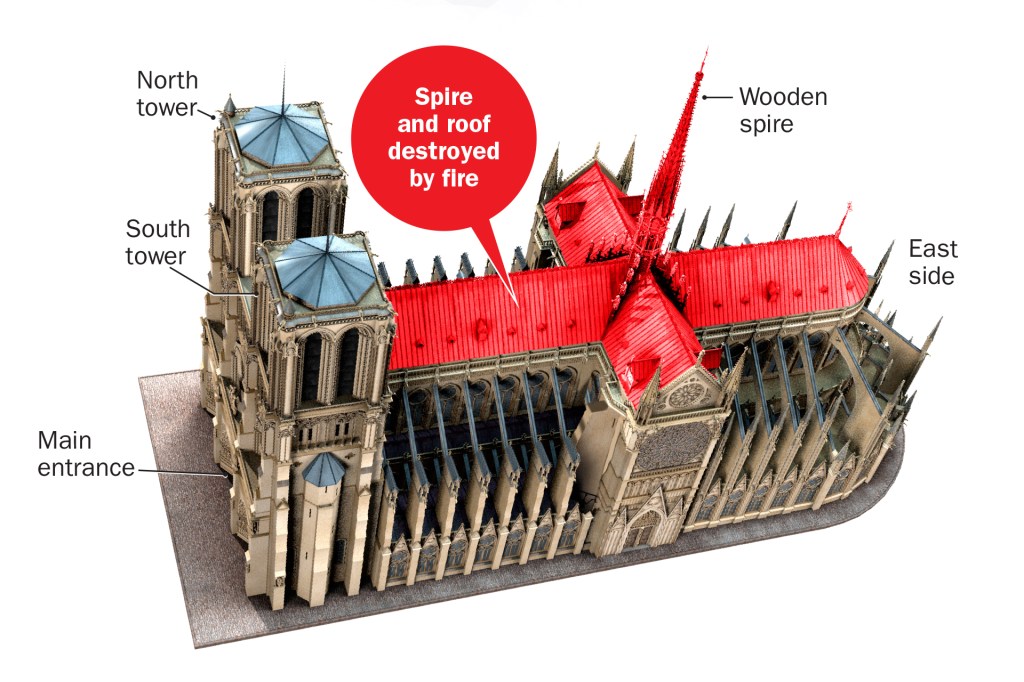 LON TWEETEN FOR TIME
Five hundred firefighters put out the blaze at Notre-Dame. It took them about nine hours. By then, the cathedral's 300-foot spire had collapsed. Nearly two-thirds of the roof was destroyed. But firefighters managed to save many important artifacts. One is a crown of thorns believed to have been worn by Jesus. Notre-Dame's stained-glass windows and pipe organ also survived.

Looking for the cover quiz? After you sign in, click on the Resources tab to search Teaching Resources for printable versions of all our quizzes.