Robotics Champions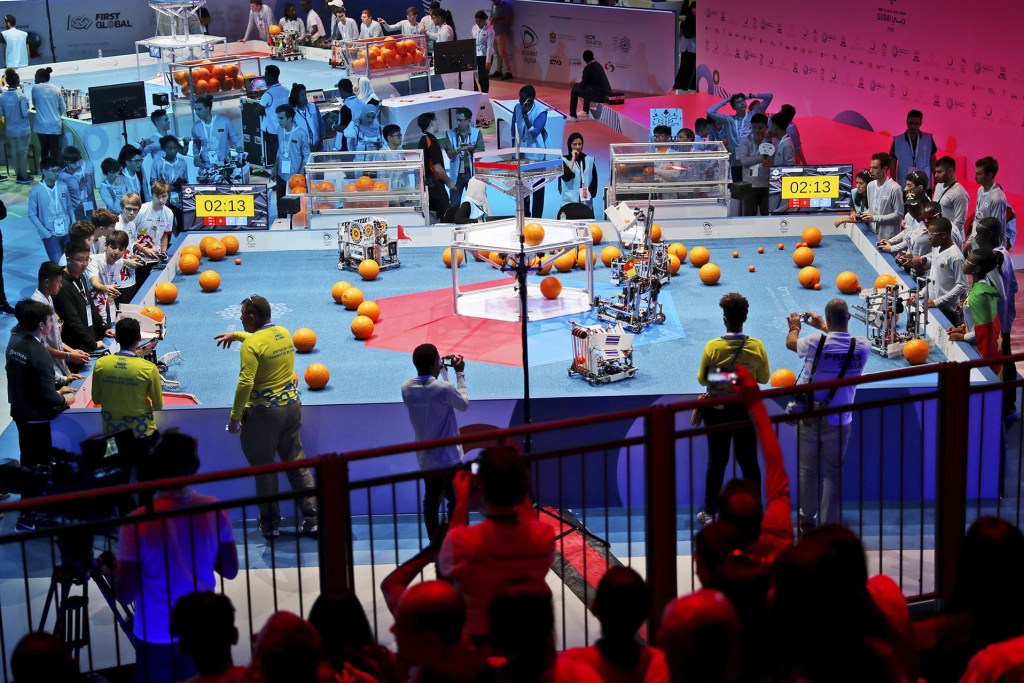 An international robotics contest, the FIRST Global Challenge, took place from October 24 to 27 in Dubai, United Arab Emirates. Youth from 191 countries joined in. Contestants were asked to find solutions to ocean pollution.
Each team was given a kit. They worked to build robots that could collect orange balls. The balls represented ocean pollution.
More than 1,500 competitors took part. "The thought is we get every kid in every country to focus on learning how to use technology . . . as a tool," says Dean Kamen, founder of the STEM competition.
The gold-medal-winning team included Syrian refugees.