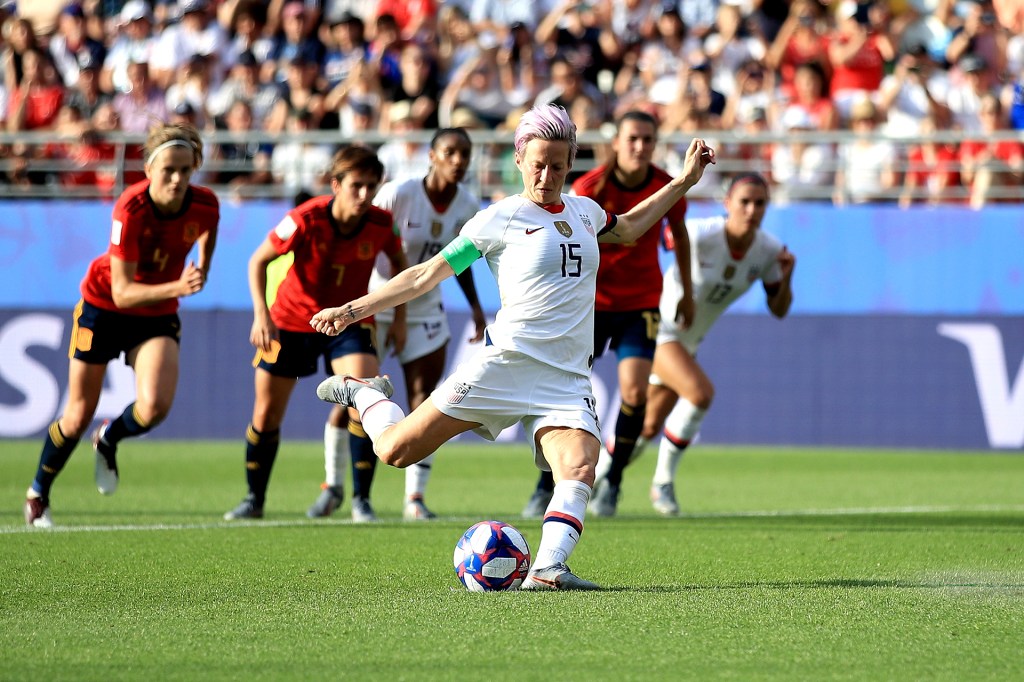 Team U.S.A. is heading to the quarterfinals in the Women's World Cup.
The U.S. beat Spain 2–1 on Tuesday in one of the soccer tournament's knockout rounds. (In a knockout-round game, the losing team is removed from the tournament.) It was a hard-fought match. Megan Rapinoe scored the first U.S. goal less than seven minutes into the game. Spain tied the score two minutes later. Neither team scored again until 75 minutes into the match. That's when Rapinoe scored on a penalty kick.
"I think we showed just a lot of grit and experience, to be honest, in this game," Rapinoe says.
The U.S. will face France in the quarterfinals. They're being held in Paris, France, on Friday. The winner of that game will advance to the semifinals on July 2.
Friday's match is eagerly anticipated by soccer fans around the world. France and the U.S. are two of the leading teams in women's soccer. The U.S. team is the defending Women's World Cup champion. It won the most recent tournament in 2015. France hopes to be the first nation to hold both the men's and women's World Cup titles at the same time. The French men's team won the World Cup last year in Russia.
"I think it's going to be a great match," Rapinoe says. "I hope it's wild and crazy. I hope the fans are crazy and there's tons of media around it and it's just a big spectacle. I think this is incredible for the women's game."