Animals Go Free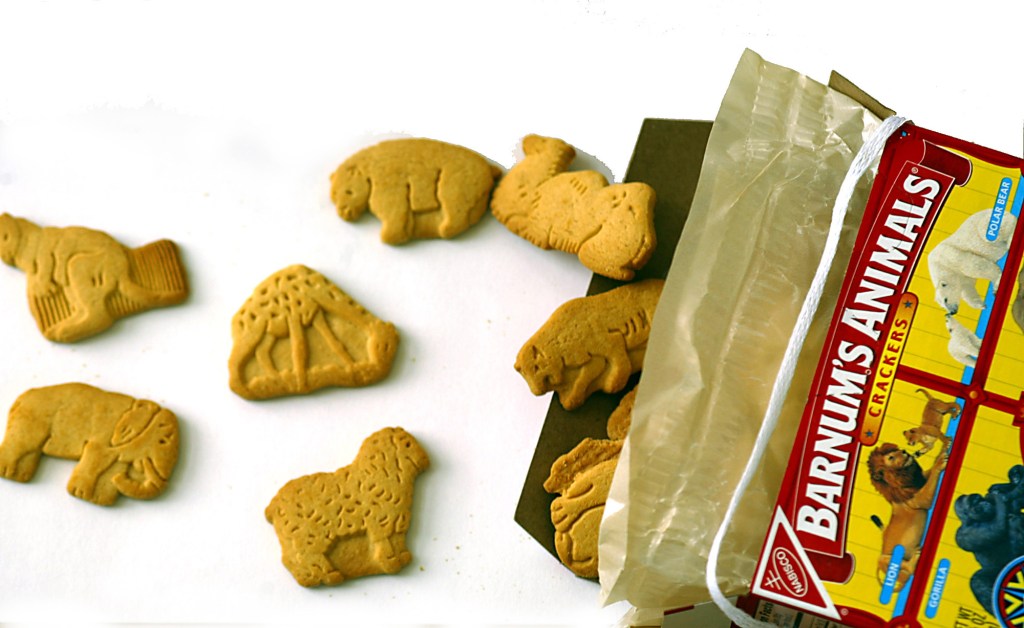 Do you pay attention to the packaging of your favorite foods? Many people do. Sometimes, they see things they want to change.
Take Nabisco's popular Barnum's Animals Crackers. The snack company began making the crackers in 1902. For more than 100 years, lions, bears, elephants, and gorillas have appeared on the box in cages. Now there's a new design. Its shows a zebra, lion, giraffe, gorilla, and an elephant wandering free in a grassland.
Nabisco changed the box's design at the request of People for the Ethical Treatment of Animals (PETA). PETA thinks it is wrong to cage animals and use them for entertainment. The organization has protested many circus shows, including the Ringling Bros. and Barnum & Bailey Circus. Barnum's Animals Crackers are named after the circus.
In a letter to Nabisco's parent company, Mondelez International, PETA argued that the public is increasingly opposed to the exploitation of animals. "We urge Nabisco to update its packaging in order to show animals who are free to roam in their natural habitats," PETA wrote.
"When PETA reached out about Barnum's, we saw this as another great opportunity to continue to keep this brand modern and contemporary," said Jason Levine. He is Mondelez's chief marketing officer for North America.
PETA executive vice president Tracy Reiman celebrates the redesign. "The new box for Barnum's Animals Crackers perfectly reflects that our society no longer tolerates the caging and chaining of wild animals for circus shows," she said.
The new boxes are now on U.S. store shelves.