Democrats Debate in Houston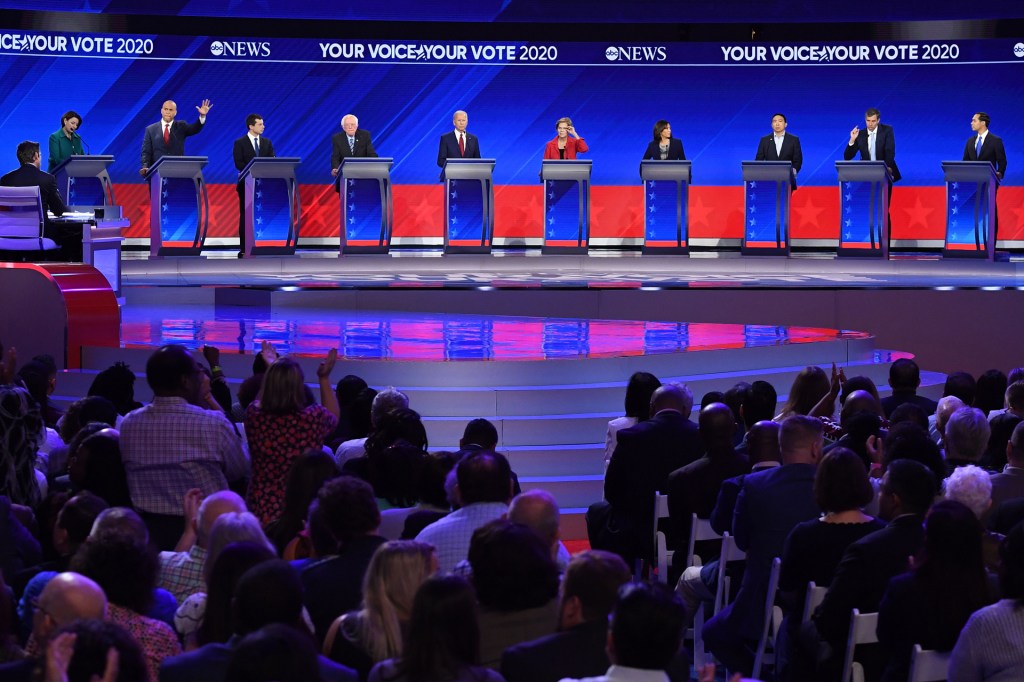 HOUSTON, Texas — Ten candidates went head-to-head at the third Democratic debate. It took place on September 12 at Texas Southern University, in Houston. The debates will help decide who will be the Democratic party's nominee in the 2020 presidential election. That person will run against President Donald Trump.
At Thursday's debate, candidates had a set amount of time to answer questions from the moderators. They also responded to one another. They discussed issues affecting Americans. They proposed possible solutions on topics such as gun violence, immigration, race, and health care. They also tried to be witty as they responded to their fellow candidates, throwing in some "dad jokes" and a reference to The Wizard of Oz.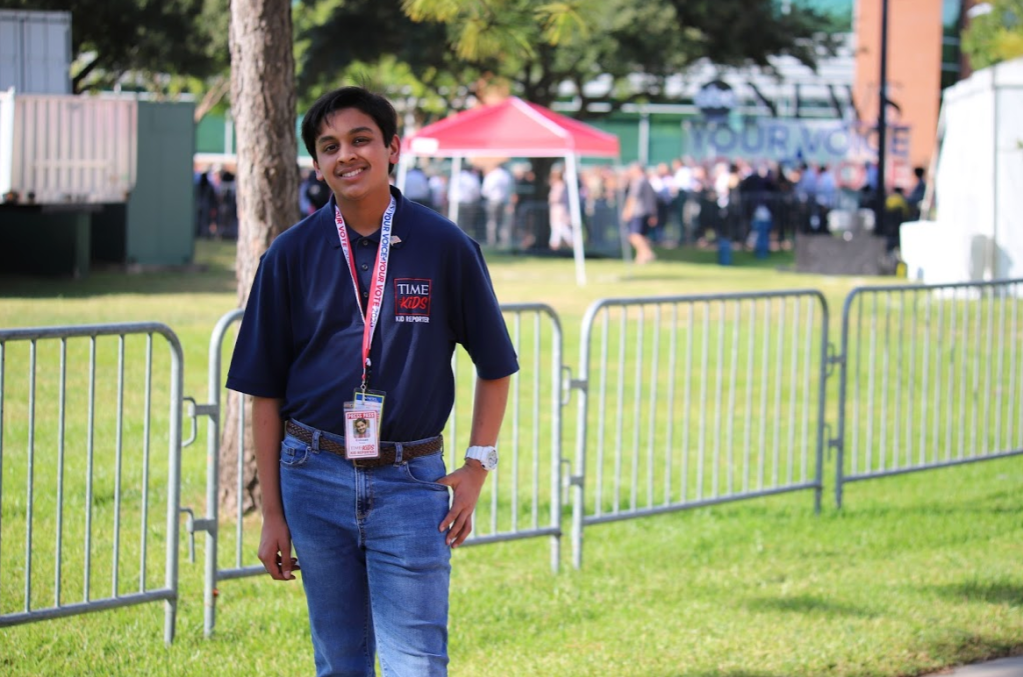 ARUN MANI
On the issue of health care, candidates Elizabeth Warren and Bernie Sanders support Medicare for All. This means the United States government would provide health care to all Americans. It's about "making sure that we have the most efficient way possible to pay for health care for everyone in this country," Warren said.
All candidates voiced support for stricter gun laws. Candidate Beto O'Rourke has spoken out strongly for gun control since a deadly shooting in El Paso, Texas. That's his hometown. A debate moderator asked O'Rourke if he's considering taking away people's guns. "I am," O'Rourke replied. "If it's a weapon that was designed to kill people on a battlefield."
Many college students attended the debate. I spoke to some of them. "It's important to know what and who you are voting for," college student Rebecca Artaugh told me. Another attendee, Jackson Stiles, added, "This debate is really critical. With 10 people on one stage, it is important at this point to see who is going to get cut out."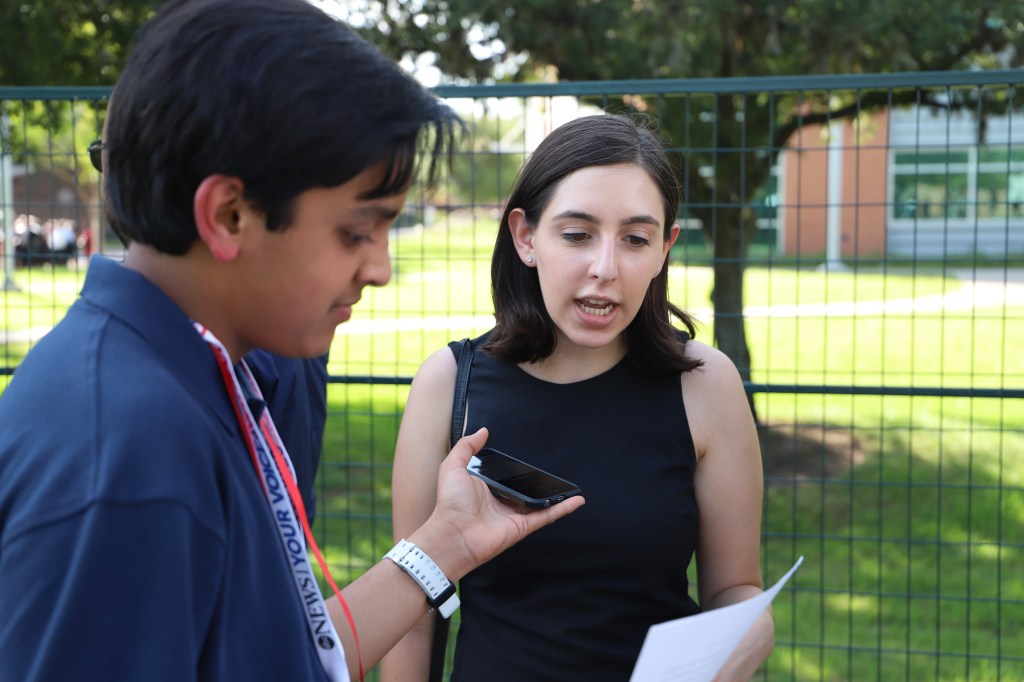 ARUN MANI
I also talked to Tom Perez. He is chair of the Democratic National Committee. I asked Perez what impact the debate will have on young people. "It will bring out the new generation," he said.
After the debate, I asked candidate Kamala Harris what advice she has for today's youth. Her response? "Never wait to ask for permission to lead. You just lead." That's exactly what these candidates are doing. In an America divided on many issues, they are leading by defending their opinions.
ARUN MANI
The candidates who participated in the debate were:
Joe Biden, former vice president of the United States

Cory Booker, senator from New Jersey

Pete Buttigieg, mayor of South Bend, Indiana

Julián Castro, former secretary of the U.S. Department of Housing and Urban Development

Kamala Harris, senator from California

Amy Klobuchar, senator from Minnesota

Beto O'Rourke, former representative from Texas

Bernie Sanders, senator from Vermont

Elizabeth Warren, senator from Massachusetts

Andrew Yang, entrepreneur