United Youth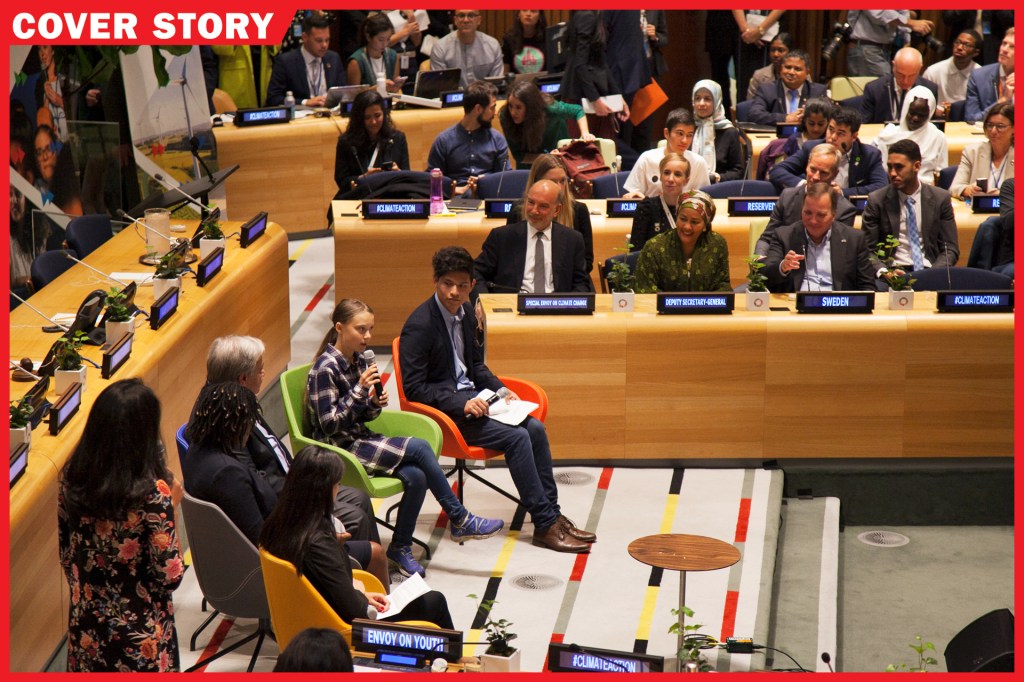 UNITED NATIONS, New York—It's 10 a.m. on Saturday, September 21. Five people are seated at the center of the Trusteeship Council Chamber. Four of them are youth climate activists. The fifth is United Nations (U.N.) secretary-general António Guterres. Typically, Guterres would be the one to welcome a room full of people to the U.N. But this morning, he isn't here to talk. He's here to listen.
Greta Thunberg speaks first. Many look up to the Swedish teen as the leader of the youth climate movement. To her left is Bruno Rodriguez, 16, from Argentina. He speaks next. "Our world leaders have the obligation to make radical
radical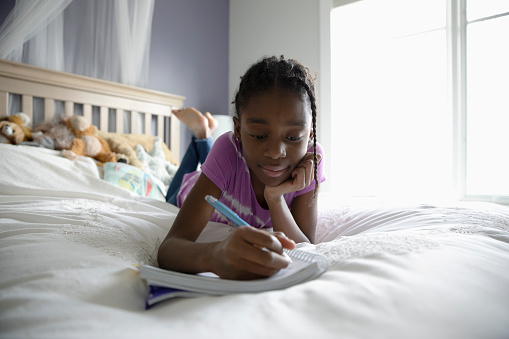 HERO IMAGES/GETTY IMAGES very new or very different (adjective) The school took a radical new approach when it eliminated homework. change," he says. "Let's stop demanding world leaders listen to science and start demanding they act on science."
This call to action echoed throughout the first-ever United Nations Youth Climate Summit, which drew about a thousand attendees. The day before, many of them had joined about 250,000 people in New York, and millions more around the world, who marched in the Global Climate Strike. On both days, their demand was the same: for companies and governments to take urgent action against climate change
climate change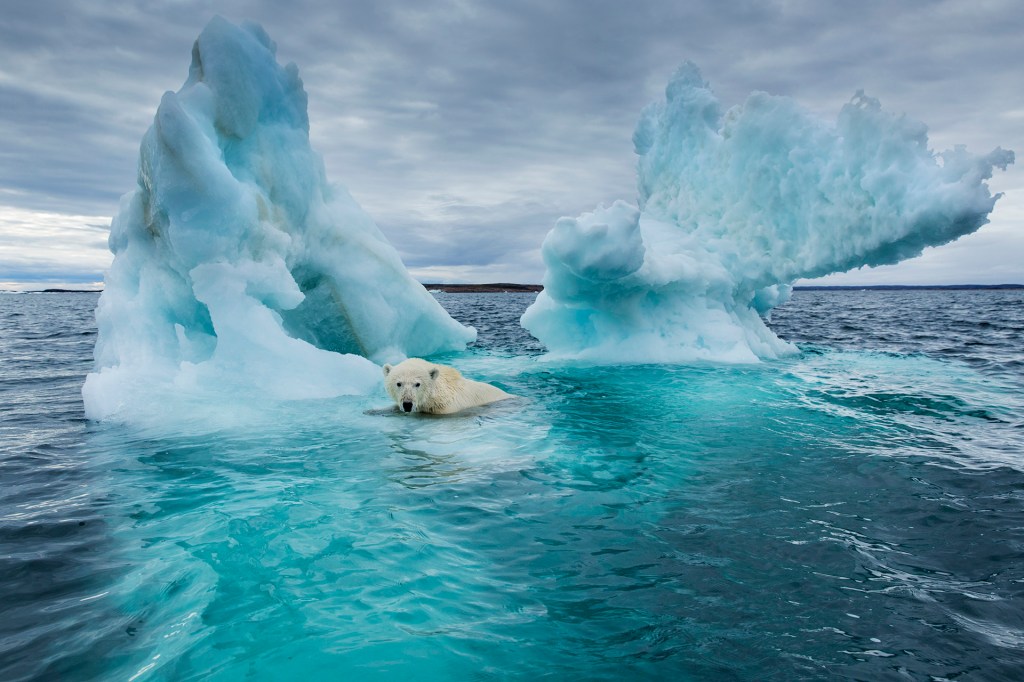 PAUL SOUDERS—GETTY IMAGES changes in the Earth's weather patterns caused by industry and agriculture (noun) The sea ice that polar bears hunt from is melting due to climate change. in order to protect Earth's future.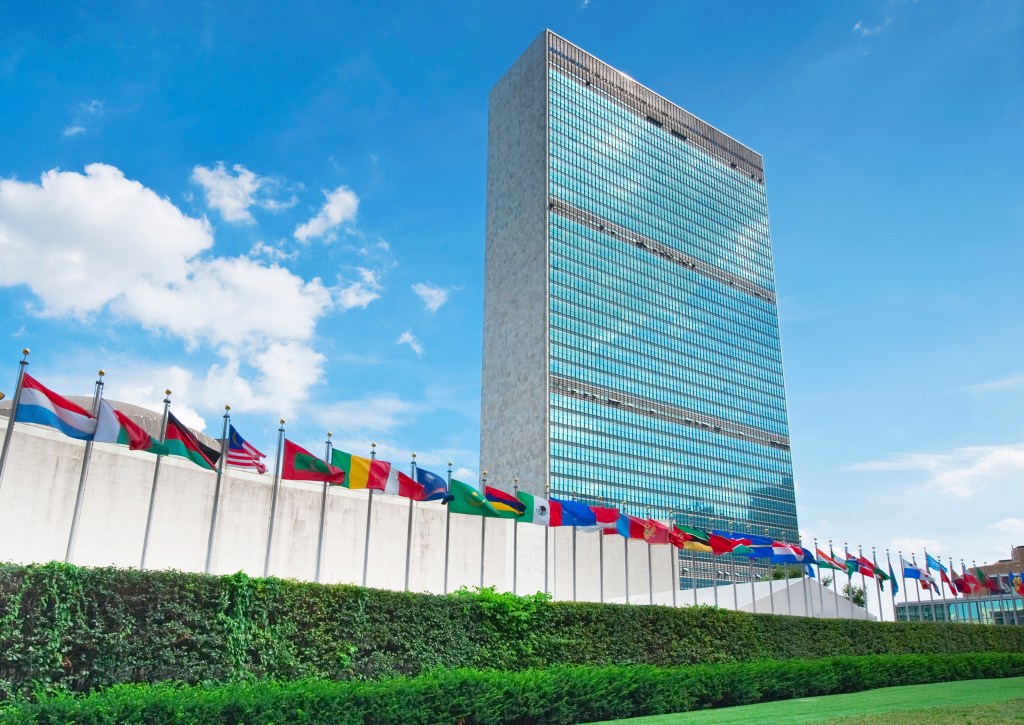 TETRA IMAGES/GETTY IMAGES
International Gathering
The U.N. is an international organization. Each year in September, representatives from its 193 nations come together for a weeklong U.N. General Assembly to discuss world issues. The 2019 meeting focused on climate.
It was preceded by the Youth Climate Summit, where young activists presented ideas for a sustainable
sustainable
XUANYU HAN—GETTY IMAGES able to be maintained (adjective) Windmills are a sustainable source of electricity. future. One session focused on STEM solutions, such as an app that helps people make ethical
ethical
JAMIE GRILL—BLEND IMAGES/JGI/GETTY IMAGES according to what's right (adjective) I don't believe it's ethical to harm animals, so I'm a vegetarian. shopping choices. Another session featured Olympic athletes, including gold medalist Hannah Mills of Great Britain. "We all need to be braver, bolder, and unafraid of the massive changes that are required to tackle this crisis," she said.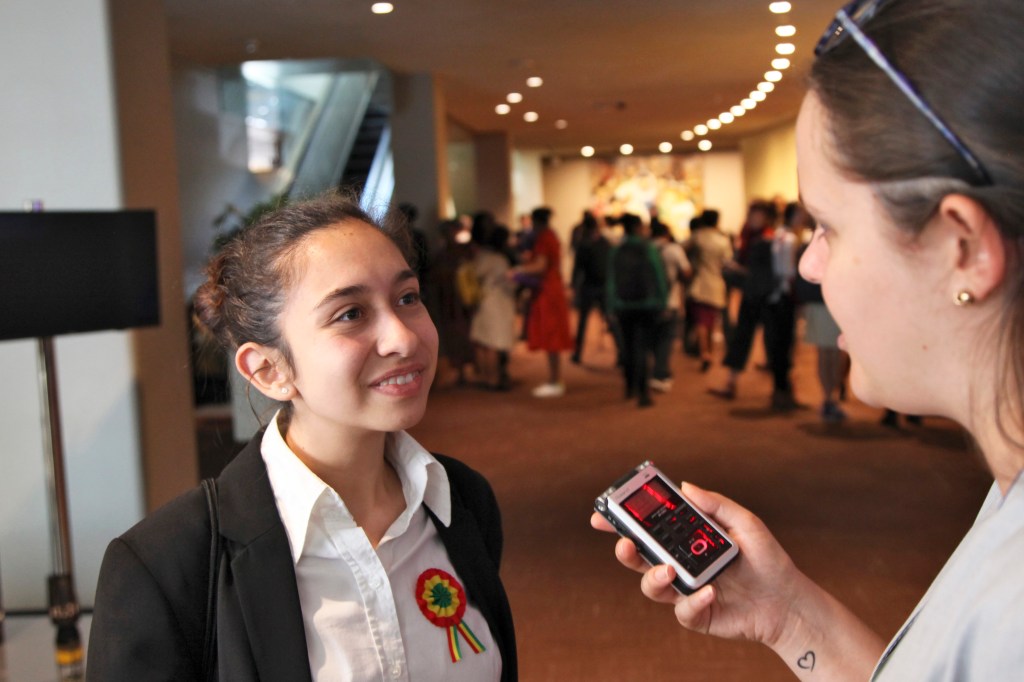 DREW WILLIS FOR TIME FOR KIDS
Much of the summit's excitement took place beyond its formal schedule. In U.N. hallways, activists who had known each other only through social media met for the first time. Outside, attendees discussed green energy solutions and interviewed one another for podcasts and videos.
"It's just been so inspiring, all the people coming together," said Laura Lock, 17, from England. "I've had goose bumps straight for two hours."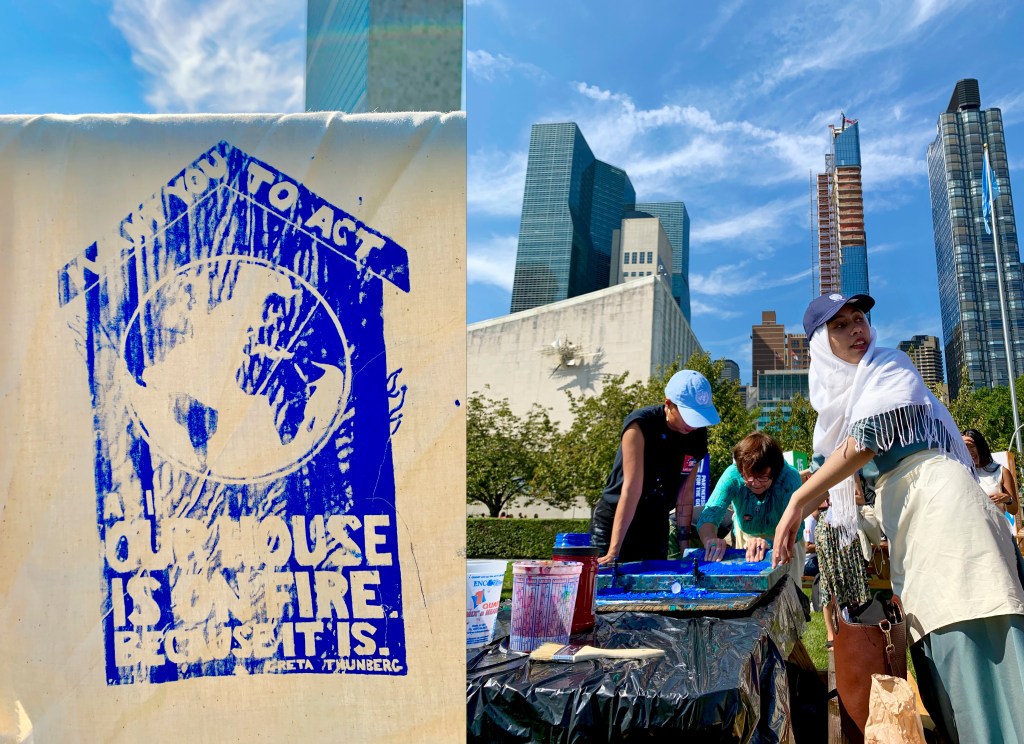 DREW WILLIS FOR TIME FOR KIDS
Hope Ahead
According to U.N. envoy
envoy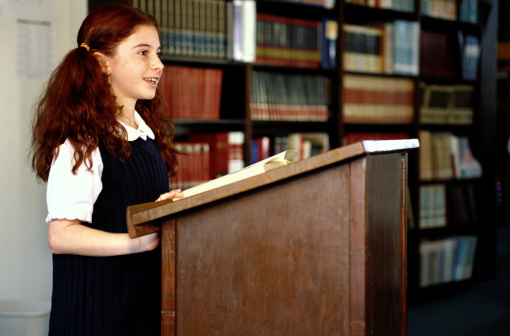 STOCKBYTE/GETTY IMAGES a representative (noun) As the student envoy for the school system, Greta gave a speech at the school board meeting. on youth Jayathma Wickramanayake, the summit was held to amplify
amplify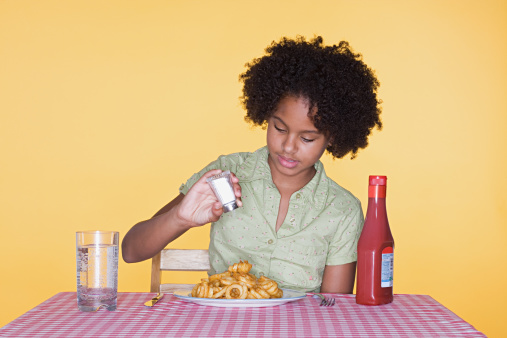 IMAGE SOURCE/GETTY IMAGES to make something stronger, bigger, or more intense (verb) Putting salt on food helps to amplify the flavors. the voices of young activists. "We wanted to give the opportunity to young people to speak truth to power," she told TIME for Kids.
Isabel Pronto Breslin, 15, from Rhinebeck, New York, says that climate change is "certainly very scary," but that hearing from other young activists gives her hope. "More and more people are seeing how much of a problem we face," she says. "More and more people are committed to fighting it."
Making Waves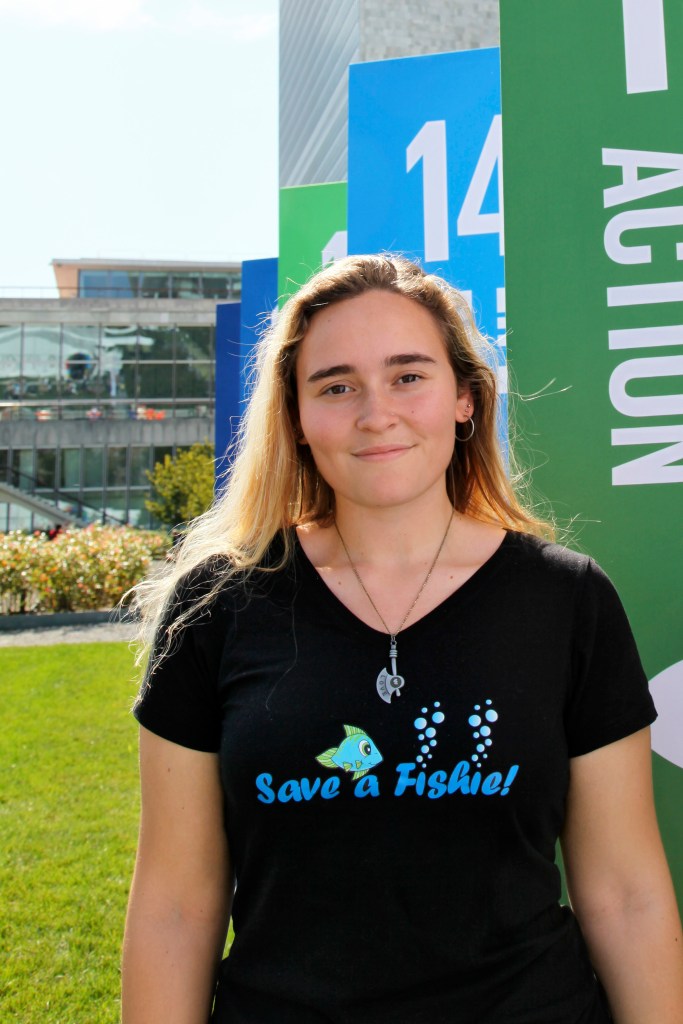 DREW WILLIS FOR TIME FOR KIDS
Zoë Trisha Prinsloo, 17, is from South Africa. After cleaning up plastic waste on beaches, she started a business called Save a Fishie! It sells eco-friendly products. "I have an online store, and I'm in one little gift shop back home," says Zoë. Her goal? "To go worldwide."
Forty-two activists under the age of 18 were picked through a nomination process to attend the U.N. summit. Zoë was one of them. Read about nine others in "Youth in Action."

Looking for the cover quiz? After you sign in, click on the Resources tab to search Teaching Resources for printable versions of all our quizzes.