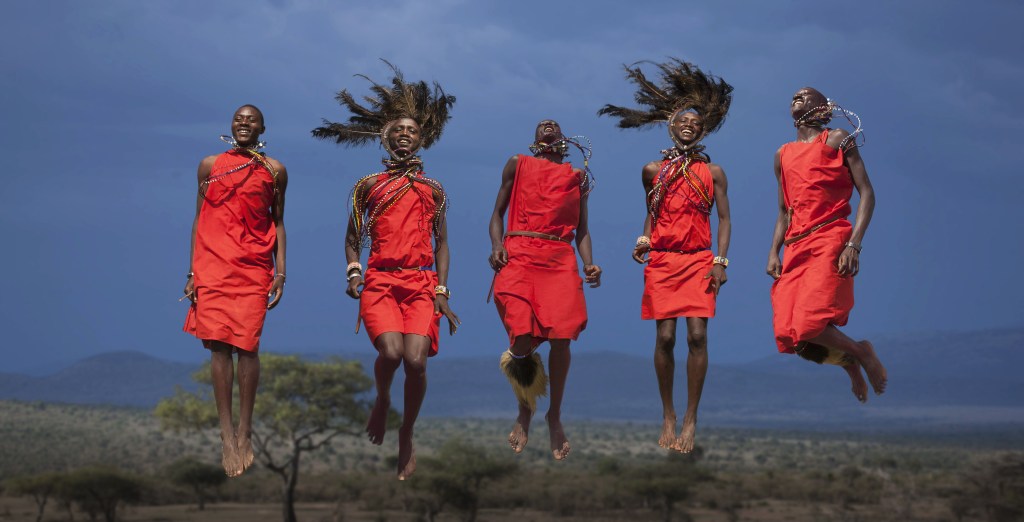 In Africa, people dance for many reasons. They dance in celebration. They dance as a type of prayer. AFRICAN DANCE brings people together. There are many styles. Some dancers wear masks. Some wear costumes. But most dancers move to the beat of a drum. The dancers in this picture are from Kenya. That is a country in Africa. They are doing a traditional African dance called adamu. They use their voices as instruments.
Quincy Simmons is 9 years old. He is part of the Harambee Kids Dance Company. It is an African dance group in New York City.
"I like how I get to express myself when I dance," Quincy told TIME for Kids.