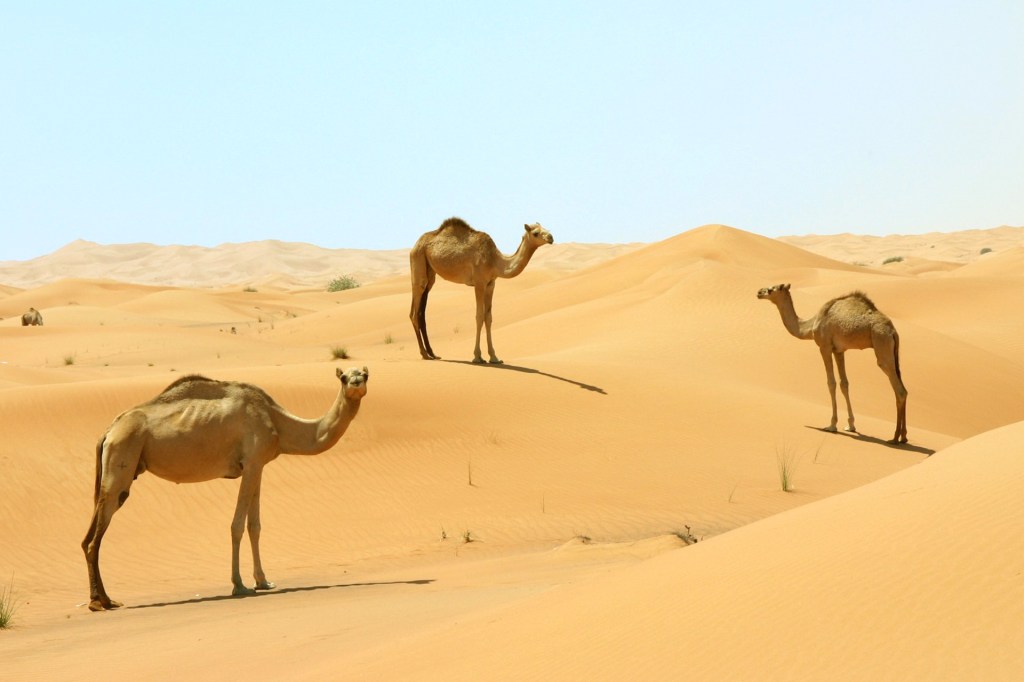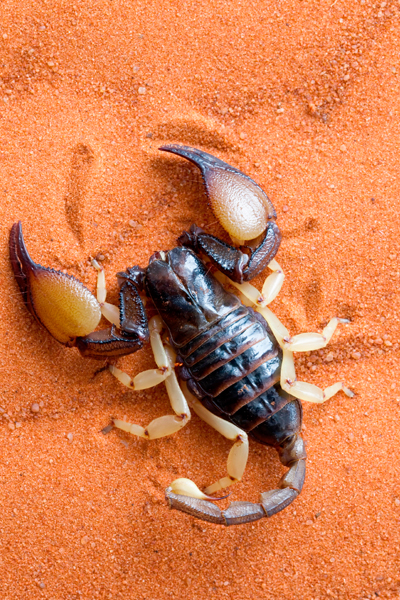 ANN & STEVE TOON—NATUREPL.COM/ALAMY
This is a scorpion. It is one kind of animal that lives in this hot, dry habitat.
OMAR DAKHANE—GETTY IMAGES
What Is a Desert?
A desert is a place that has very little rainfall. Most deserts get less than 10 inches of rain per year. This is the Sahara desert. It is in Africa.
GETTY IMAGES
Special Plants
Plants and flowers find ways to grow in this dry habitat. Cactus plants store up water inside.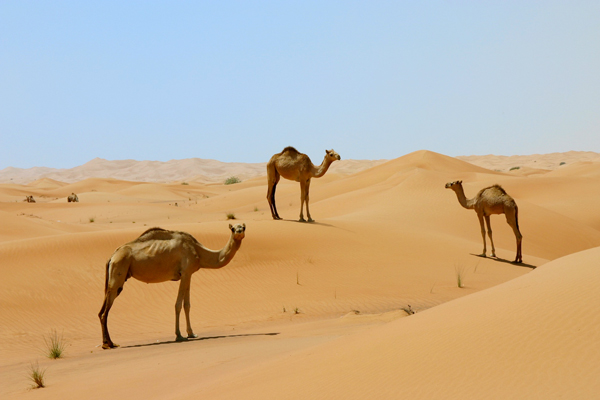 GETTY IMAGES
Home in the Sand
Many kinds of animals live in the desert. They have special body parts to help them survive
survive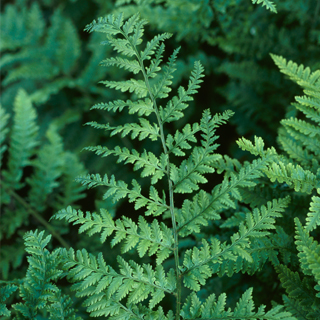 DORLING KINDERSLEY/GETTY IMAGES to stay alive ( ) This plant can survive with very little sunlight. in this habitat. Camels can store fat in their hump. They don't need to eat for long periods of time.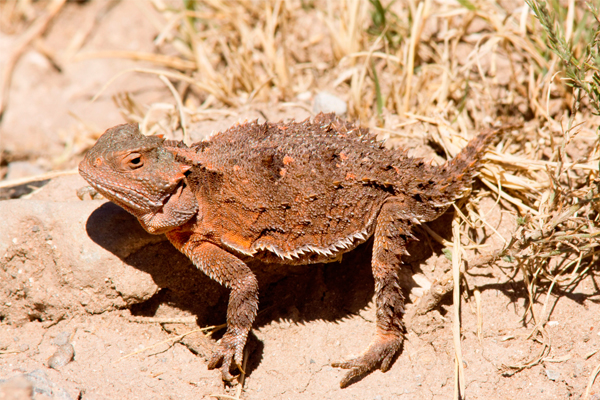 ROBERT SHANTA—ALAMY
A short-horned lizard has thick scales. This helps its body hold on to water.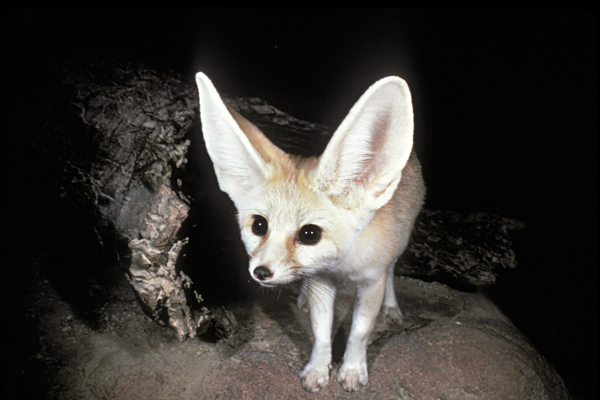 JOHN CANCALOSI—GETTY IMAGES
Creature of the Night
This is a fennec fox. It sleeps during the day and comes out at night, when the desert is cooler.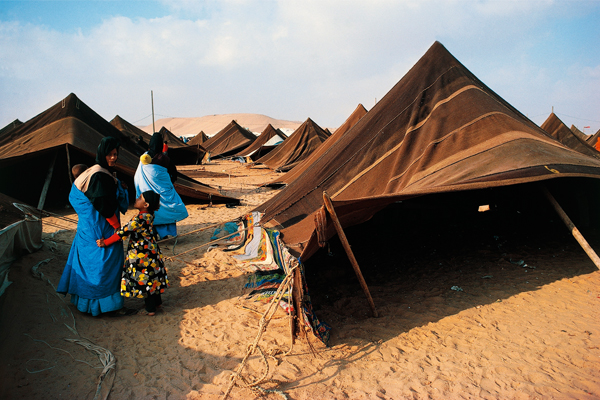 C. SAPPA—DEA/GETTY IMAGES
Desert Home
People also live in deserts. In African and Asian deserts, many people live in tents. They can move easily
easily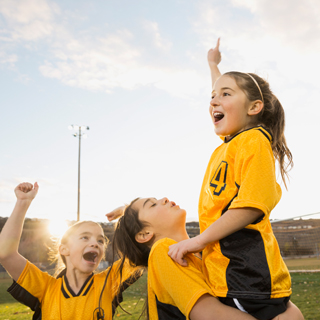 GETTY IMAGES without difficulty ( ) Jon's soccer team won the game easily. from place to place.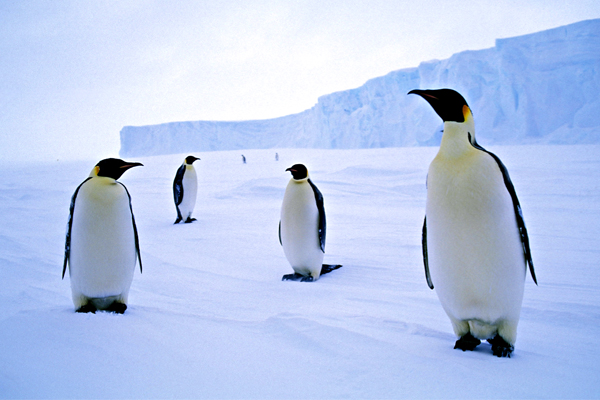 KEVIN SCHAFER—GETTY IMAGES
Science Scoop
Deserts can be cold too! Antarctica is a desert. It does not rain or snow much there. The land is covered in ice. Antarctica is home to whales, seals, and penguins.