Get a Lift!
A pulley uses a wheel and a rope, cord, or chain. Pulleys help us lift things that are heavy. Here are some examples of pulleys at work.
Setting Sail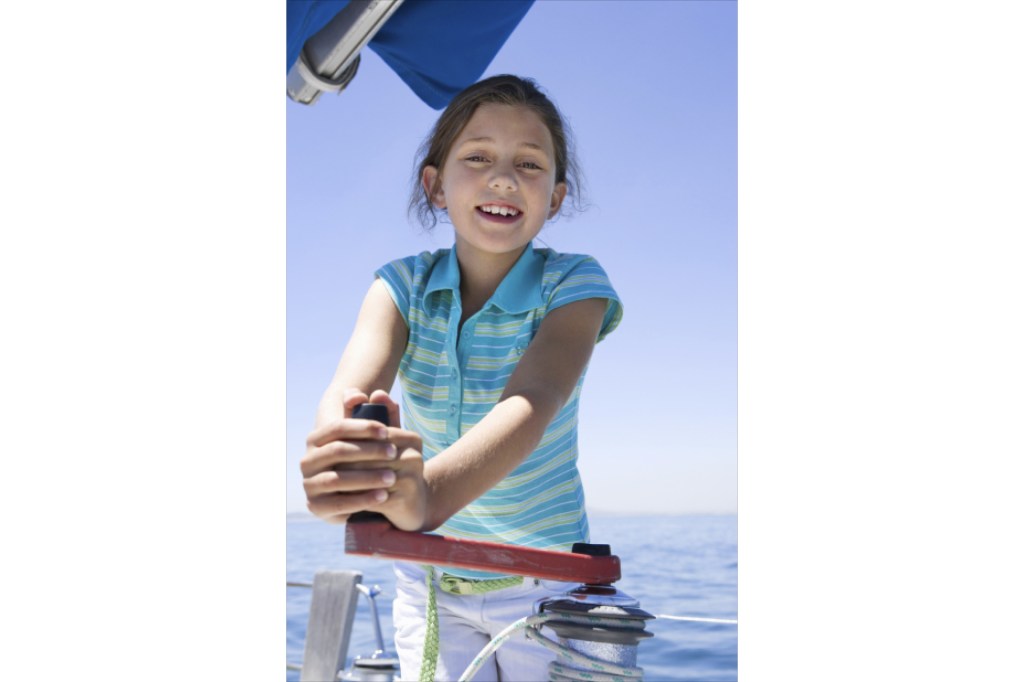 FLAIRIMAGES/GETTY IMAGES
Sailboats use pulleys. Pulleys help raise the sails, turn the boat, and more.
Heavy Load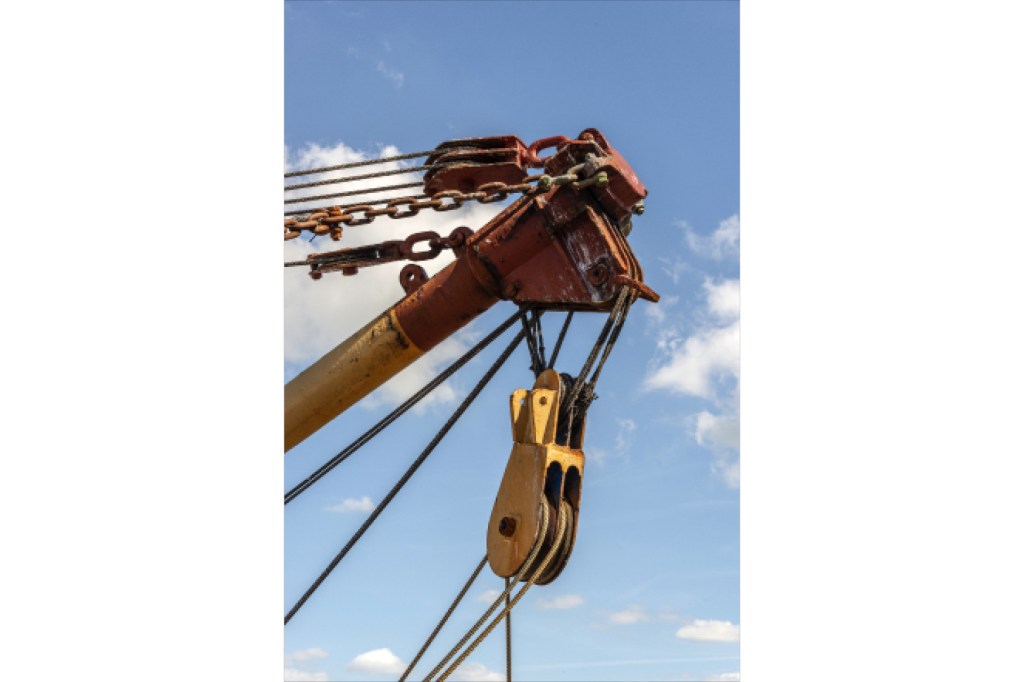 JADA PHOTO/GETTY IMAGES
Pulleys help us build. Cranes
crane
FEIFEI CUI-PAOLUZZO—GETTY IMAGES a large machine used for moving heavy objects (noun) The crane lifted construction materials to the top of the building. use pulleys. So do other construction machines.
Safety First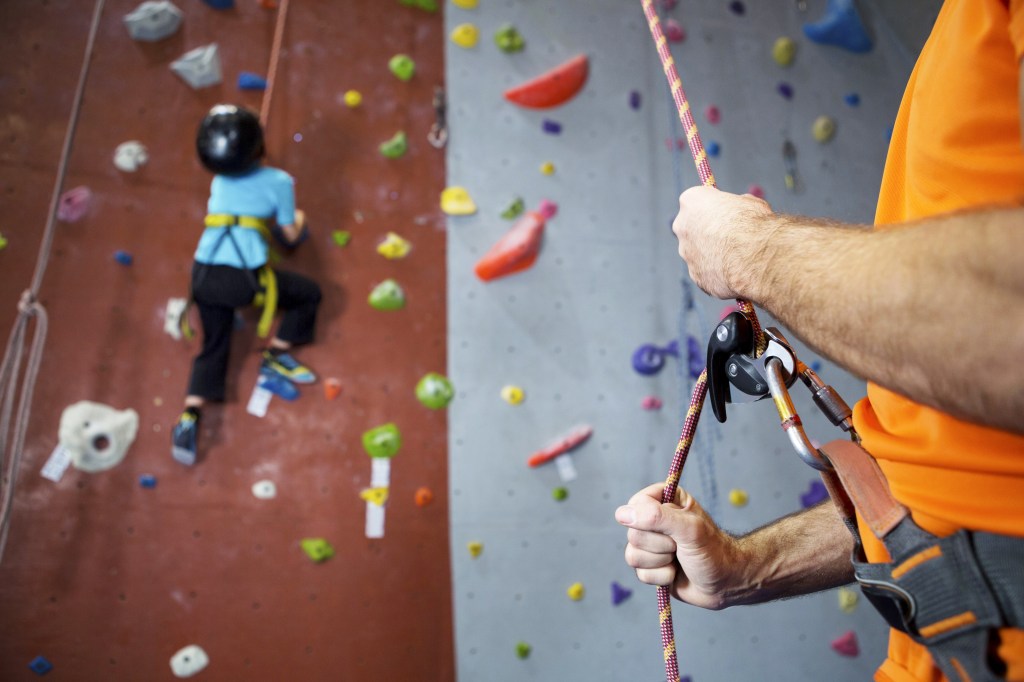 WAVEBREAK MEDIA/GETTY IMAGES
A rock climber wears a harness
harness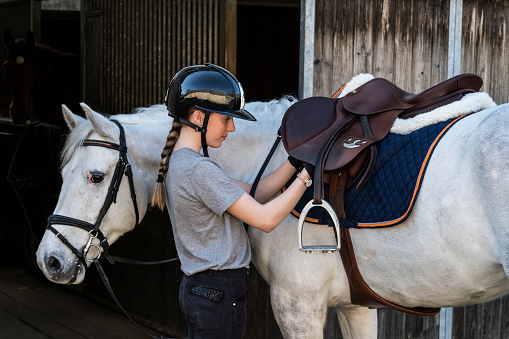 MINT IMAGES/GETTY IMAGES a set of straps for fastening something (noun) Audrey put the harness on the horse. . It is attached to a person with a pulley. This helps keep the climber from falling if he or she slips.
Top of the Slopes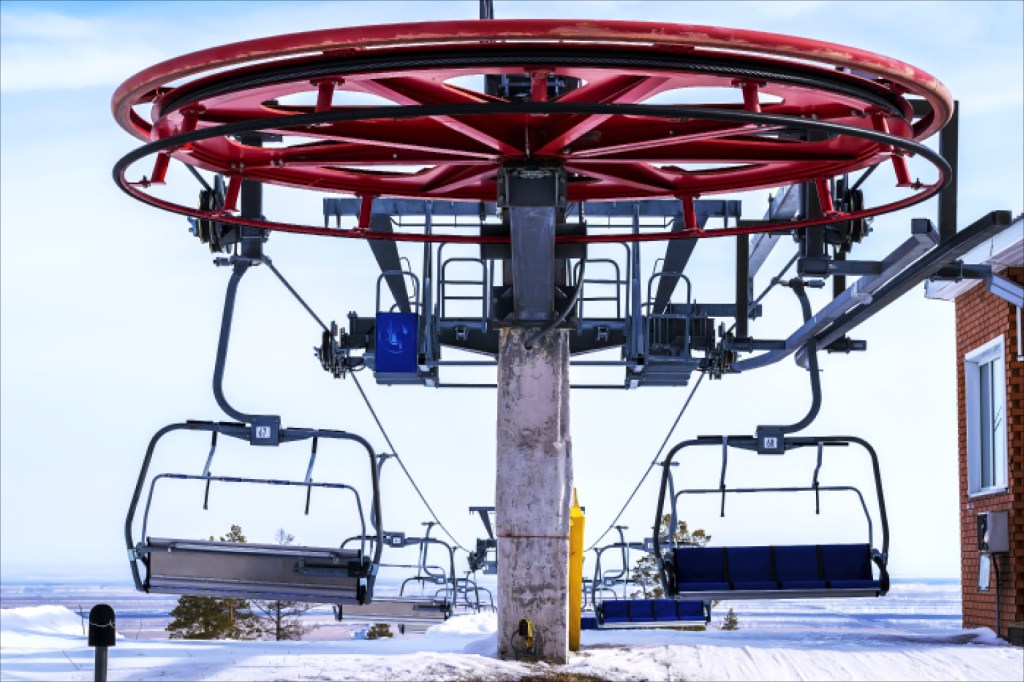 EVGENIY MEDVEDEV—GETTY IMAGES
A ski lift takes people up ski slopes. It is made of many pulleys. One of them is huge! Take a look at it here.
Did You Know?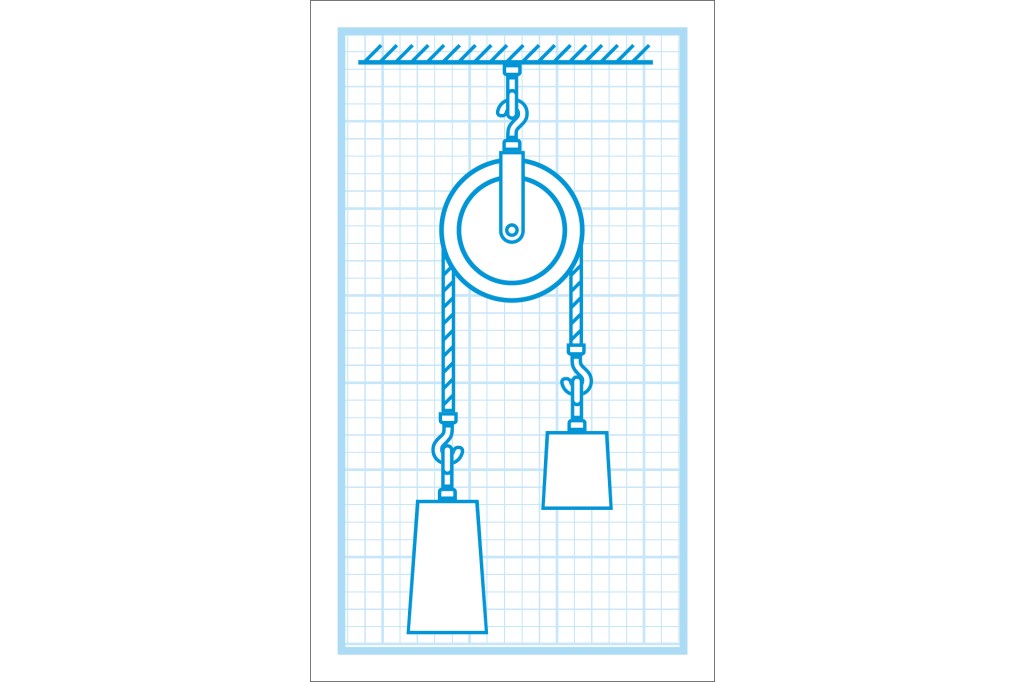 ICON CRAFT STUDIO/GETTY IMAGES
This is what a pulley looks like up close. Pulleys make it easier to lift heavy things. Can you think of other everyday examples of pulleys?