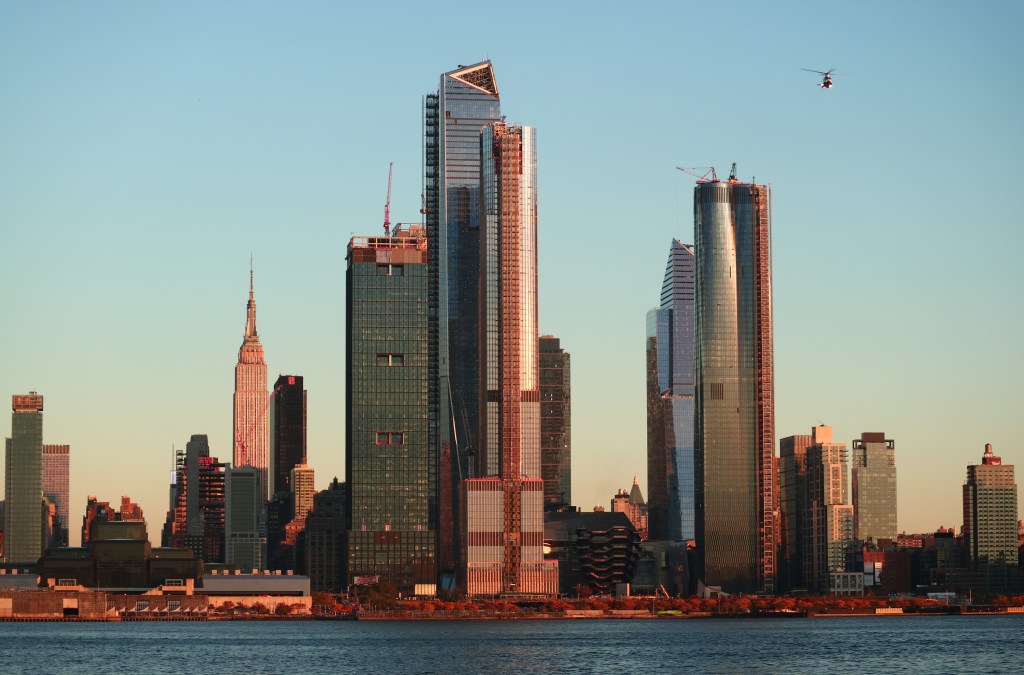 Cities are full of people. Cities are where people live, work, and play close together. Some are built high into the air. There's action at every level. There's even action below the ground! Let's explore one kind of city.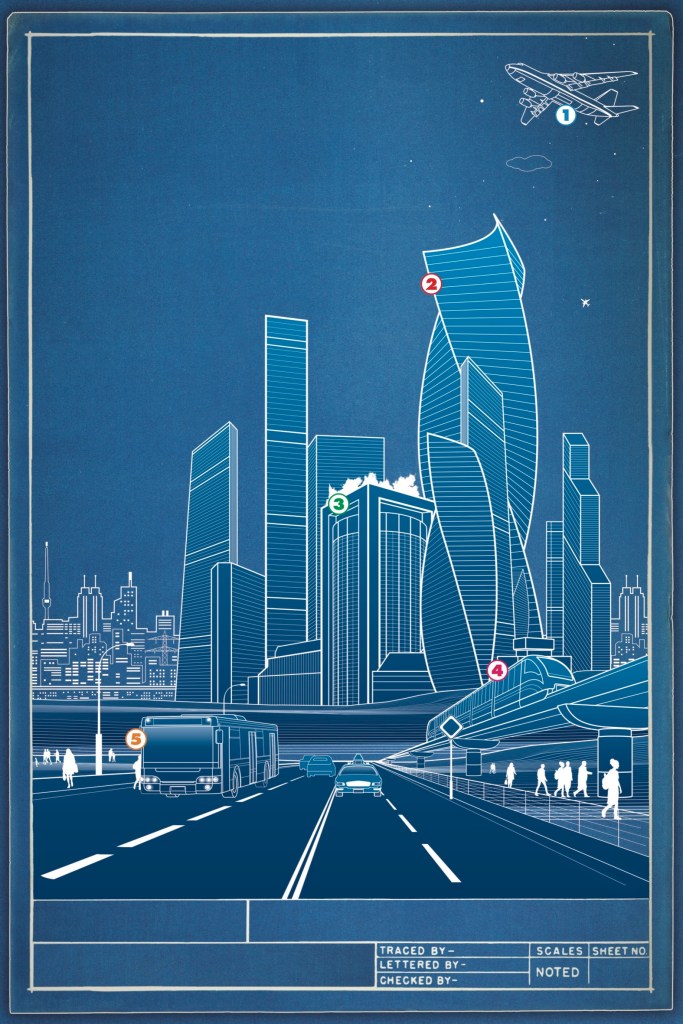 THE SEASTEADING INSTITUTE AND GABRIEL SCHEARE, LUKE & LOURDES CROWLEY, AND PATRICK WHITE (ROARK 3D)
1. The sky above this city is busy. Planes carry people in and out. Helicopters move people around. They take patients to hospitals. They also carry tourists to see the city's sights.
2. Skyscrapers are tall buildings. They have many floors. They can be packed with people. Elevators carry people up and down.
3. Nature is found in surprising places. This garden is on the roof of a building. Some people have a green space in their backyard. Many people share public parks with their neighbors.
4. City streets are busy places. Buses and taxis carry people and things around. People who travel on foot are called pedestrians.
5. Trains carry people around this city. Some trains travel through tunnels below the ground. They are called subways.