Kids Who Care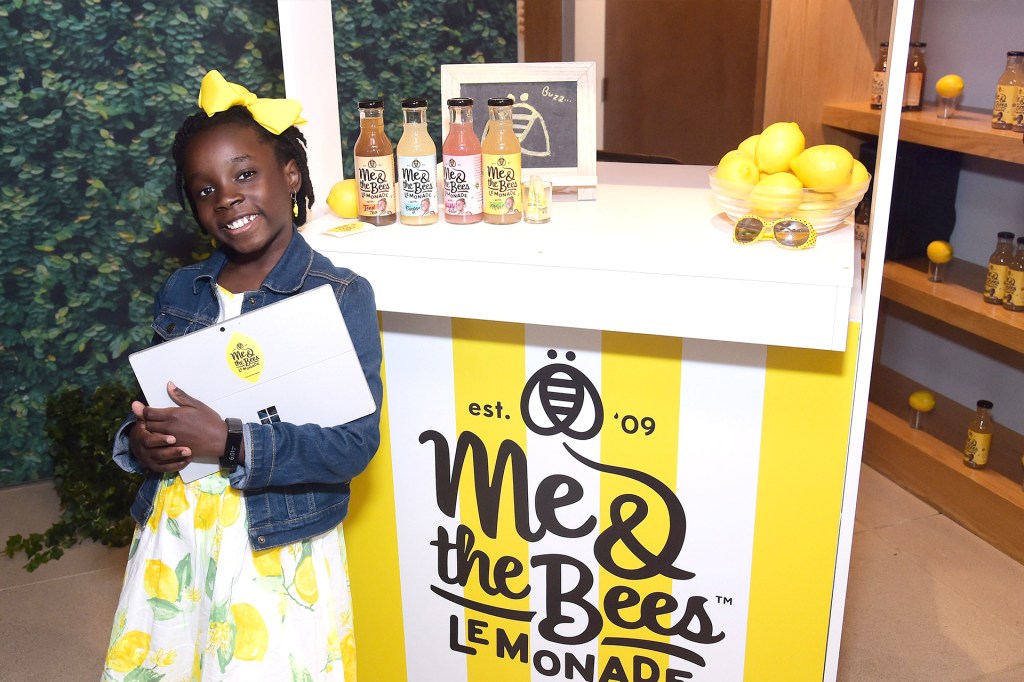 Helping others is important. Read about five kids who have started projects to help others. What can you do to help your community? Make a plan. Then get started!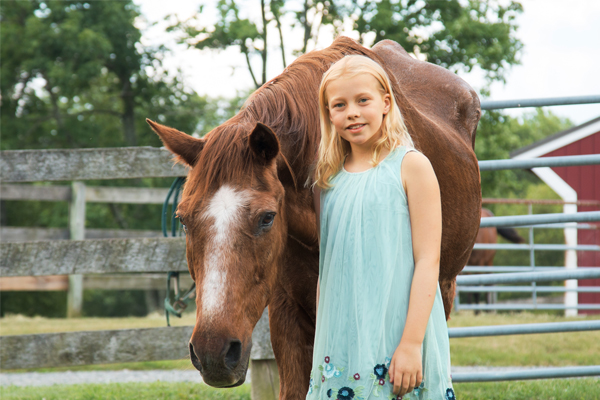 BRIANNA FOSTER
She helps animals.
Willow Phelps makes crafts and sells them at fairs. She uses the money to help animals. She also takes care of hurt animals at home.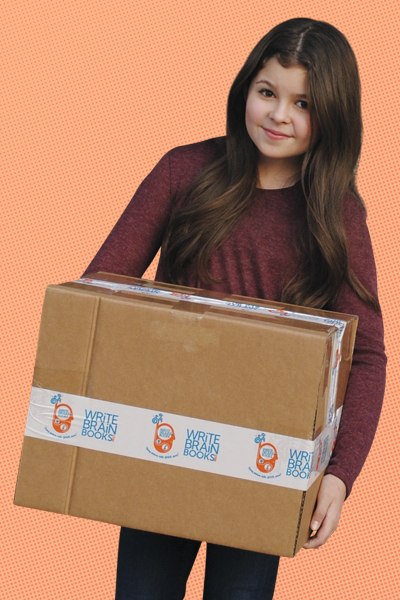 COURTESY WRITE BRAIN WORLD
She gives books to kids.
Addison Riecke is an actress. She gives books to kids who need them. "I always want to do as much as I can for my community," she says.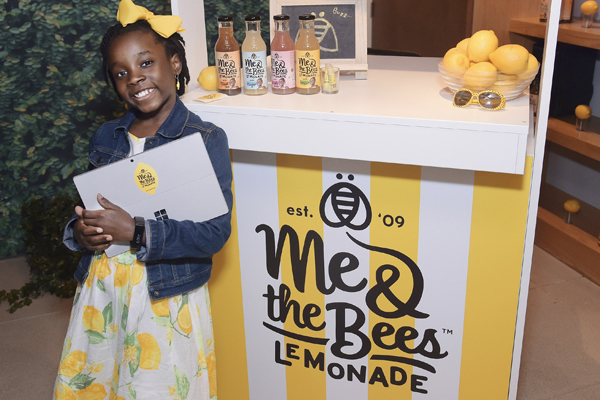 CHARLES SYKES—AP IMAGES FOR MICROSOFT
She helps bees.
Mikaila Ulmer makes lemonade. She sweetens it with honey. She uses the money she makes from selling it to help protect bees.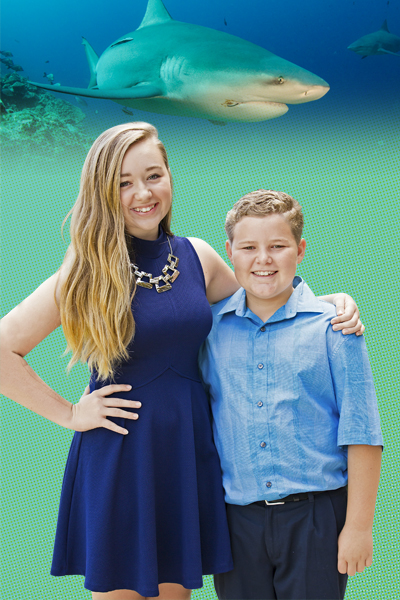 DANITA DELIMONT—GETTY IMAGES
They clean the beach and ocean.
Siblings Lilly and Trent Tougas plan beach cleanup events. They teach kids how to protect sharks and sea turtles.
GETTY IMAGES
Did You Know?
You can help others too! You can start a "giving jar." Save coins. Put them in a special jar. When it gets full, donate the money to groups that help others. It feels good to give.
Think!
What can you do to help others?
A Day of Service
The students in Mr. Lin's class spent a day cleaning their school. Look at the schedule to see what they did. Then answer the questions.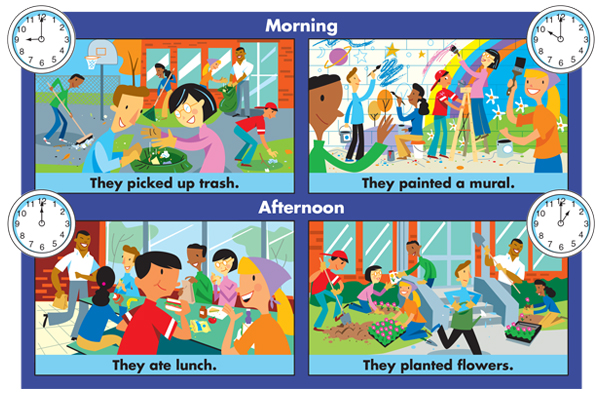 ILLUSTRATION BY DAVE KLUG FOR TIME FOR KIDS
1. At what time did the class pick up trash?
2. What did the class do at 1:00 p.m.?
3. At what time did the kids eat lunch?
Bonus: How many hours did the kids spend picking up trash?