What's Your Local News?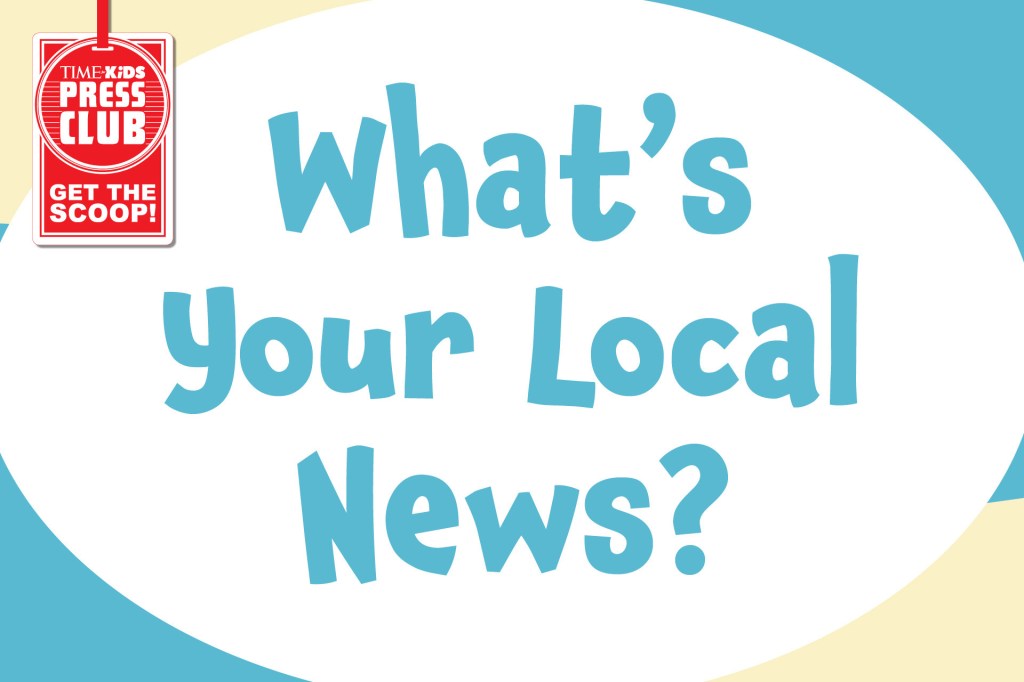 Do you know what's going on in your community? Keeping informed about global events is important, but it's also good to know what's happening where you live. This is where local news comes in. Community newspapers and local TV news broadcasts focus on a small geographic area. They report on events that might not be of national interest but that matter in the community where they happen. Local news gives people essential information on things that impact their lives, like local events and businesses, school sports, weather, and traffic.
Junior Journalists, we want to know: What's your local news? Is there something newsworthy happening in your community? How will this news affect your neighbors? Why does the story matter to people around you? Ask a teacher, parent, or guardian to share your story with us at timeforkids.com/tfkpressclub or tfkpressclub@time.com.