What's Your STEAM Story?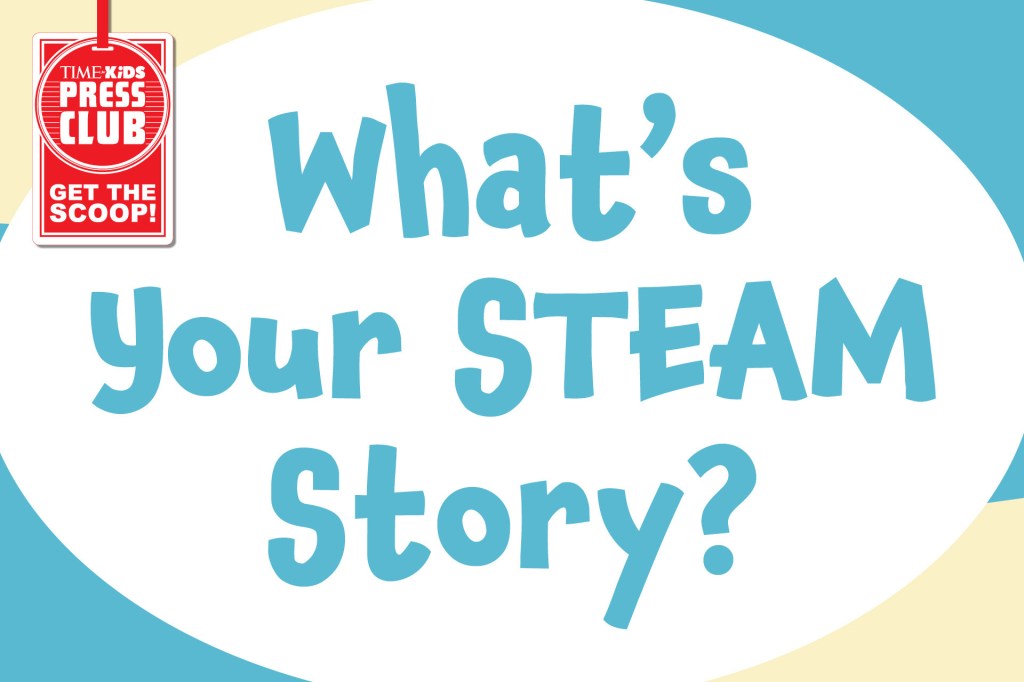 News stories about STEAM highlight events or discoveries in science, technology, the arts, engineering, or math. A STEAM story might describe an important scientific paper, a new novel, or an innovative construction project. Many of the most newsworthy topics today fall under the STEAM umbrella. Journalists report on stories about climate-change solutions, tech companies, and space exploration, for example. They try to explain STEAM topics in a thorough and engaging way.
Junior Journalists, we want to know: What's your STEAM story? Is there a science or an art project you want to tell others about? What engineering or technological advances are happening in your community? Can you explain the science behind the story? Ask a teacher, parent, or guardian to share your reporting with us at timeforkids.com/tfkpressclub or tfkpressclub@time.com.