School of the Future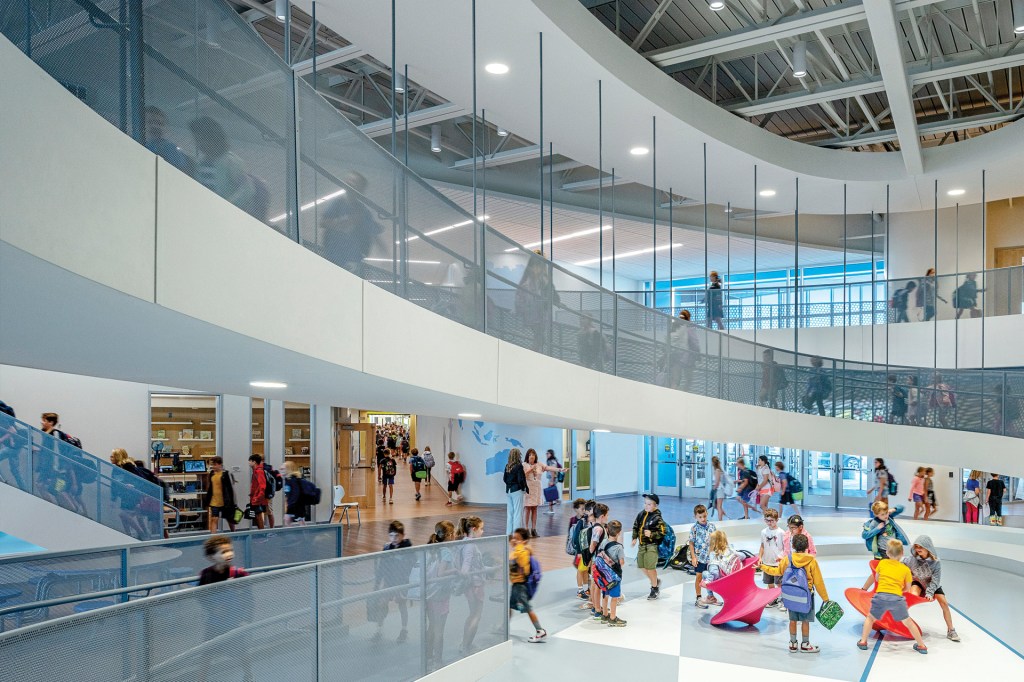 It is back-to-school time! Ehrman Crest Elementary and Middle School opened last year. The building was designed for learning and fun.
The building is shaped like a Y.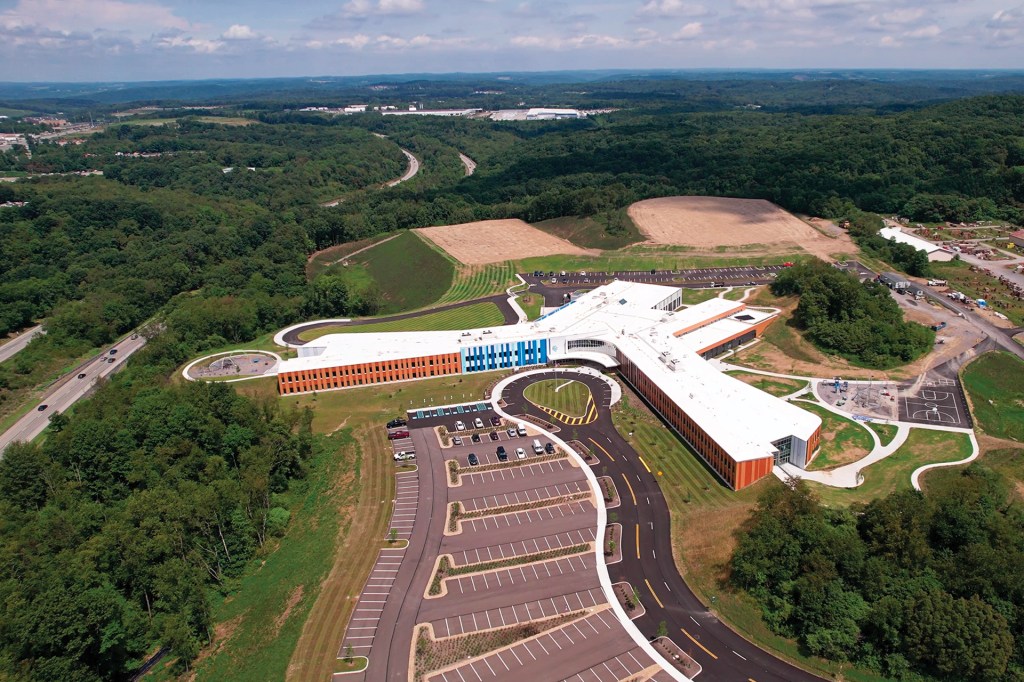 COURTESY SENECA VALLEY SCHOOL DISTRICT
The elementary school is on the left. The right side is for kids in grades 5 and 6. The center space is shared.
Every space is for learning.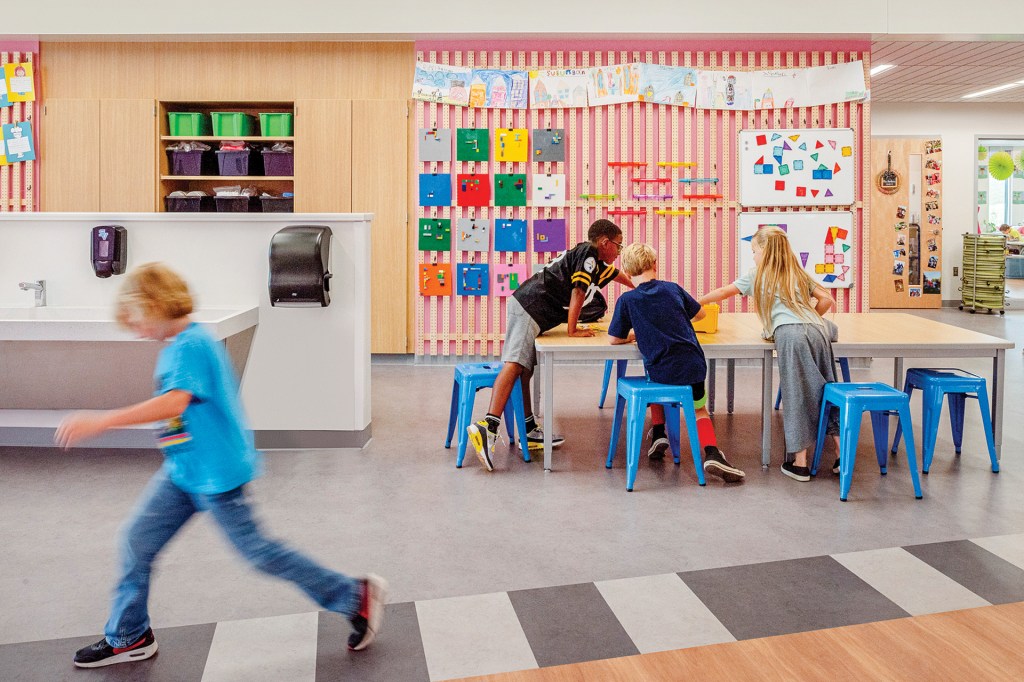 LAURA PETERS—CANNONDESIGN
The school feels like a children's museum. There are mathematical patterns on the floors. There are magnetic maps on the walls.
Kids helped design the school.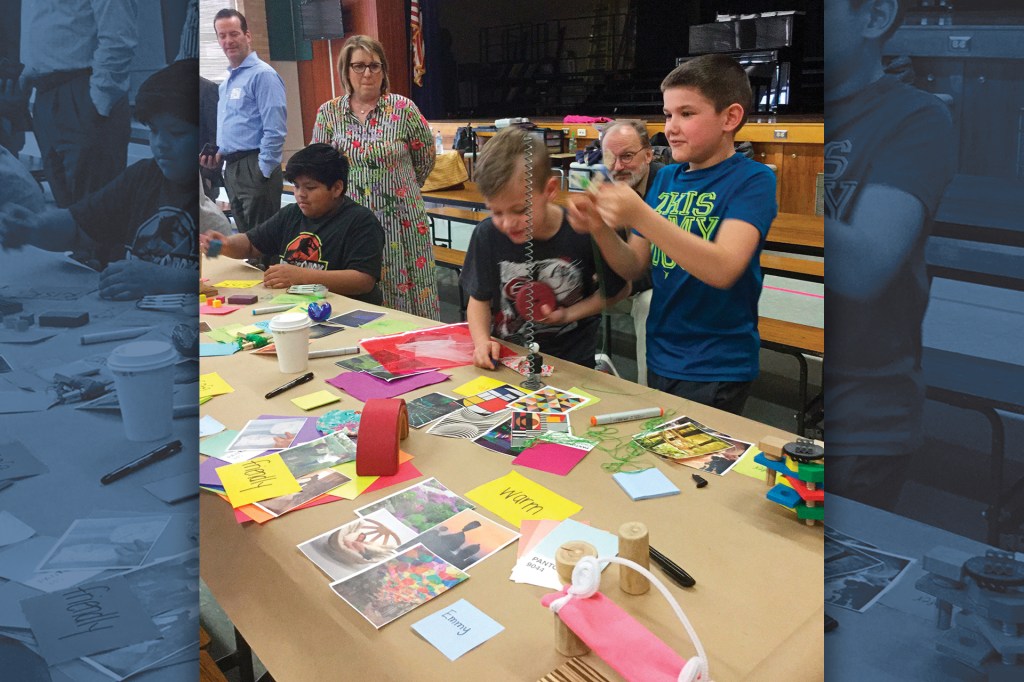 COURTESY ANNE FULLENKAMP
They played with different materials to show their ideas. They wanted the school to be fun.
The school is open and bright.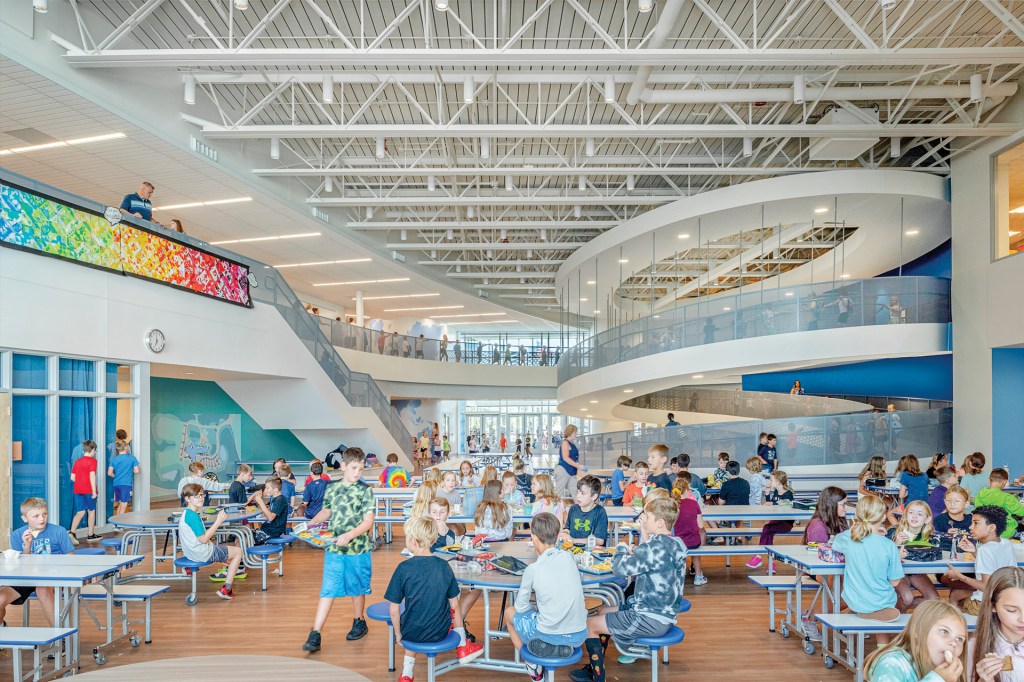 LAURA PETERS—CANNONDESIGN
It has lots of natural light. Kids eat lunch in a cheerful space. Some classrooms open to the outdoors.
Where in the World?
Ehrman Crest is near Pittsburgh, Pennsylvania. This map shows its location.