Helpers at School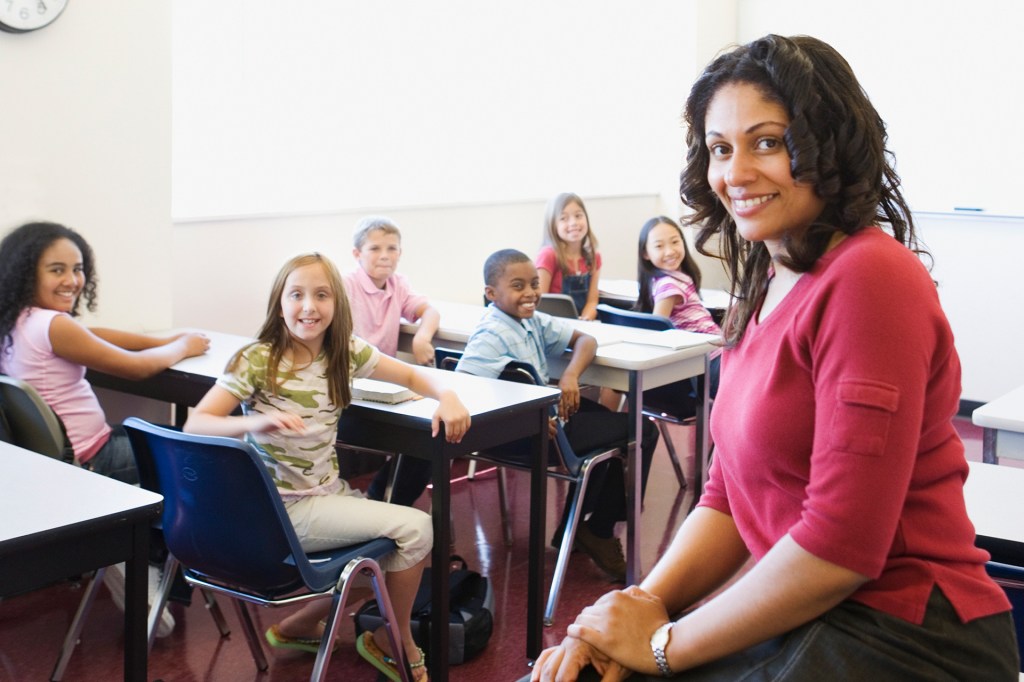 Many people work at a school. All of them have important jobs. They help students. Who are the workers at your school?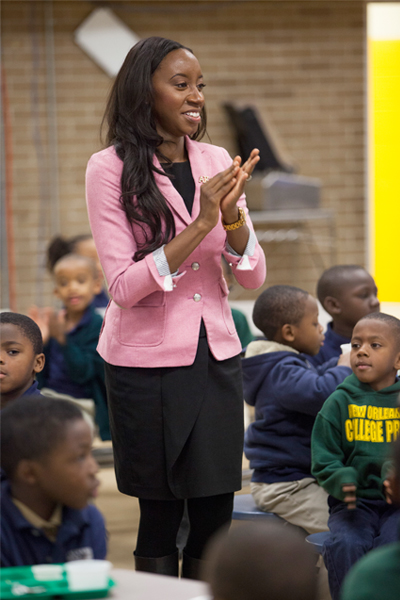 MELANIE STETSON FREEMAN—THE CHRISTIAN SCIENCE MONITOR/AP
I am in charge of the school. I help keep you safe. I work with students and teachers. Who am I? A principal!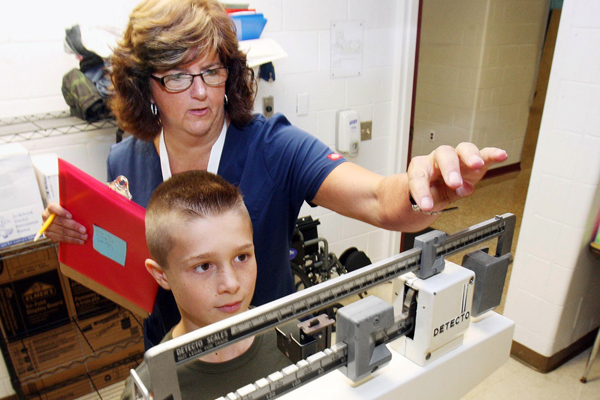 DALE GERHARD­—THE PRESS OF ATLANTIC CITY/AP
I help you when you are sick or hurt. I teach you how to stay healthy
healthy
GETTY IMAGES not sick or hurt ( ) Getting a good night's sleep helps Tim stay healthy. . Who am I? A nurse!
J.B. FORBES—ST. LOUIS POST-DISPATCH/AP
I help keep the school squeaky-clean. I fix things that are broken
broken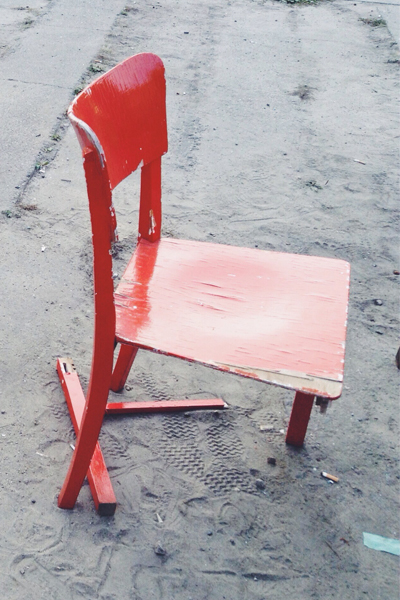 XAVIER ANTOINET—EYEEM/GETTY IMAGES not working ( ) The leg of the chair is broken and needs to be fixed. . Who am I? A custodian!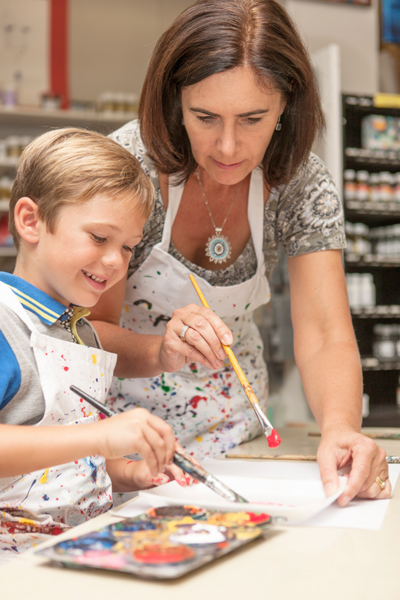 GETTY IMAGES
I use markers, crayons, clay, and paint. I help you make art. I teach you about artists. Who am I? An art teacher!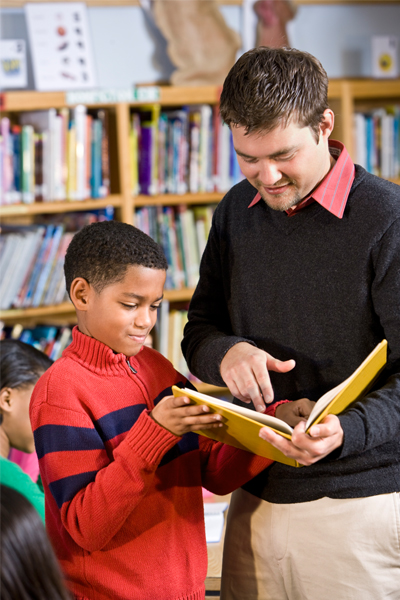 SUSAN CHIANG—GETTY IMAGES
I love to read books. I help you find the ones that are just right for you. Sometimes, I teach technology skills. Who am I? A librarian!
Think!
What does your classroom look like? Draw a picture of it.
In My School
Students learn, eat, and play at school. This map shows the rooms in a school. Look closely at it. Then answer the questions.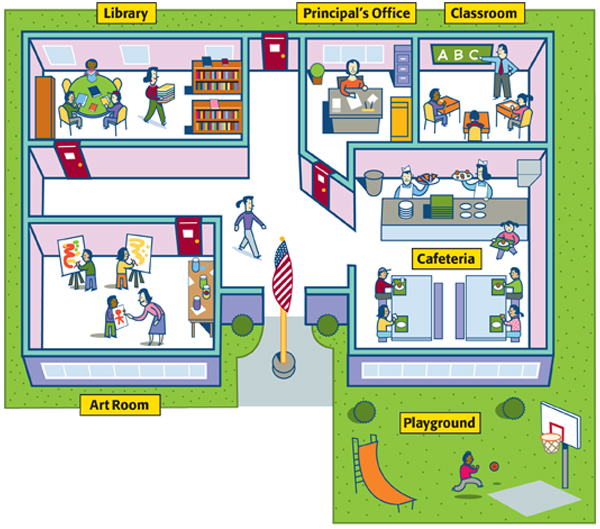 CHRIS REED FOR TIME FOR KIDS
1. Which room has three students?
2. What are students doing in the cafeteria?
3. In which room are students painting?
4. Which room has the most books?