Americans Vote in Midterms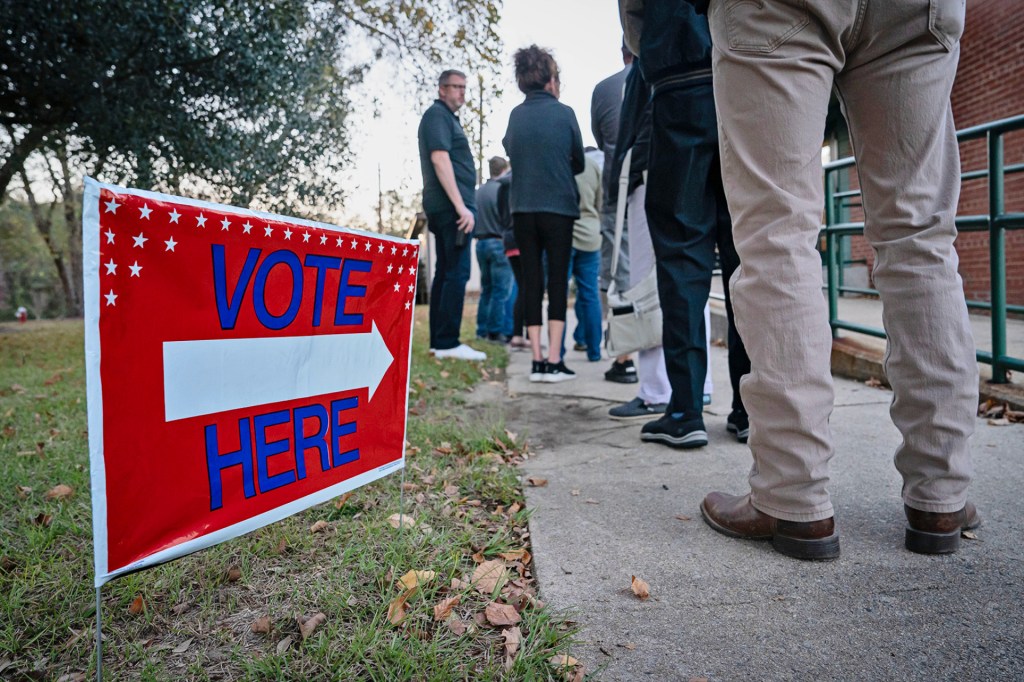 On November 8, Americans voted in the 2022 midterm elections. These are held almost halfway through a president's four-year term, in order to elect members of the United States Congress. This branch of government represents the states in the federal government. Its job is to make laws. Midterm elections determine which political party has the majority in Congress.
This year, all 435 seats in the House of Representatives were up for election. So were 35 of 100 Senate seats. Republicans were widely expected to take control of the House. Usually, the party that controls the presidency loses seats in the midterms. This year, that party is the Democrats.
But the results were closer than expected. At press time, neither party had claimed a clear majority in the House or Senate. In some states, races were too close to call. It could take a while before all the votes in the Arizona and Nevada Senate races are counted. A Senate winner in Georgia might not be clear until a runoff election on December 6.
For the past two years, Democrats had control in Congress. The party and President Joe Biden were usually able to pass new laws. That's why Republicans want to win the House and the Senate. They would be able to prevent much of what Democrats hope to achieve before the 2024 presidential election.
There were also numerous state and local races this year. In 36 states, governors were up for election. Governors are state leaders. These races don't affect the balance of power in Congress.
Midterm voter turnout was huge. It may have topped 50% of registered voters. That would be in line with the 2018 midterms and the 2020 presidential election. The Associated Press did a survey. It found that rising prices for things like food and gas were an important issue for half of midterm voters. "This is a big election," California resident Taylor McPherson told the Los Angeles Times at her polling place. "That's why there are so many people here waiting to vote."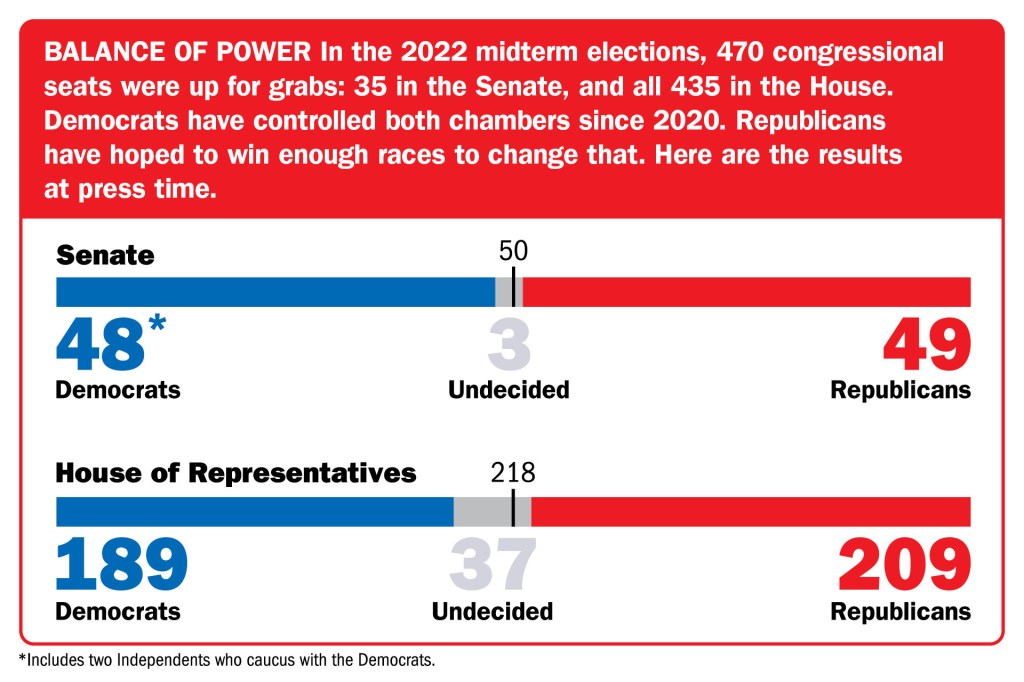 Stop and Think! What information about the midterms does the article provide? Why did TFK editors choose these details?