Animal Adventures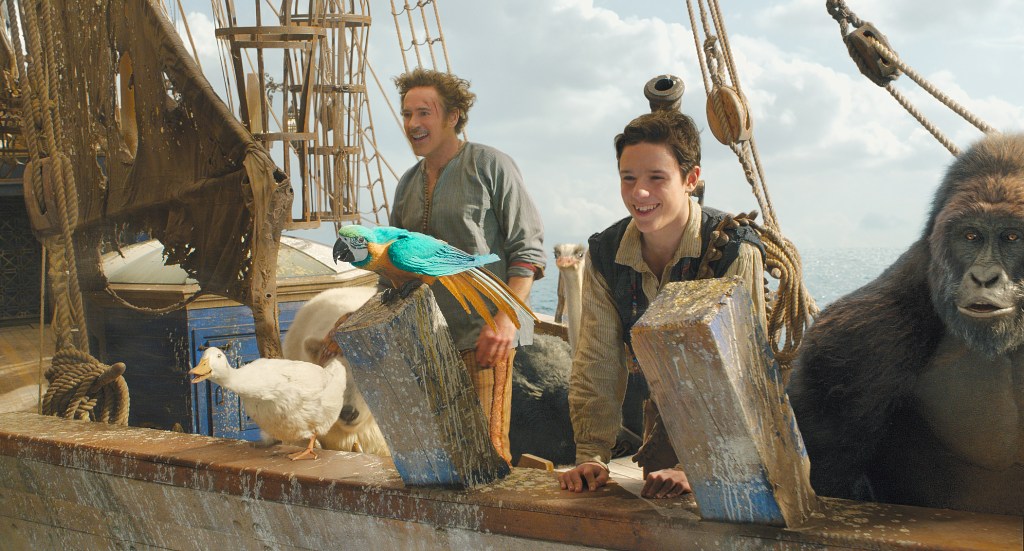 Dr. John Dolittle is a veterinarian with a special talent: He can talk to animals. The character was introduced 100 years ago in The Story of Doctor Dolittle, the first in a series of classic novels for kids. Over the years, the vet's adventures have been made into movies. Dolittle is the latest.
In the new film, England's Queen Victoria becomes ill. Dr. Dolittle sets out in search of a cure. During his travels, he encounters old enemies—but his friends are there to help. They include a gorilla, a duck, and a polar bear. Tommy Stubbins, Dr. Dolittle's young apprentice, also joins him on the trip.
Actor Harry Collett (pictured, center right), 16, plays Tommy in the movie. "When Tommy goes on this massive quest with Dolittle, he learns to bring out his inner self," Harry told TFK Kid Reporter Mira McInnes. "He's becoming a more brave and exciting person." Dolittle hits theaters January 17.