Cyclone Strikes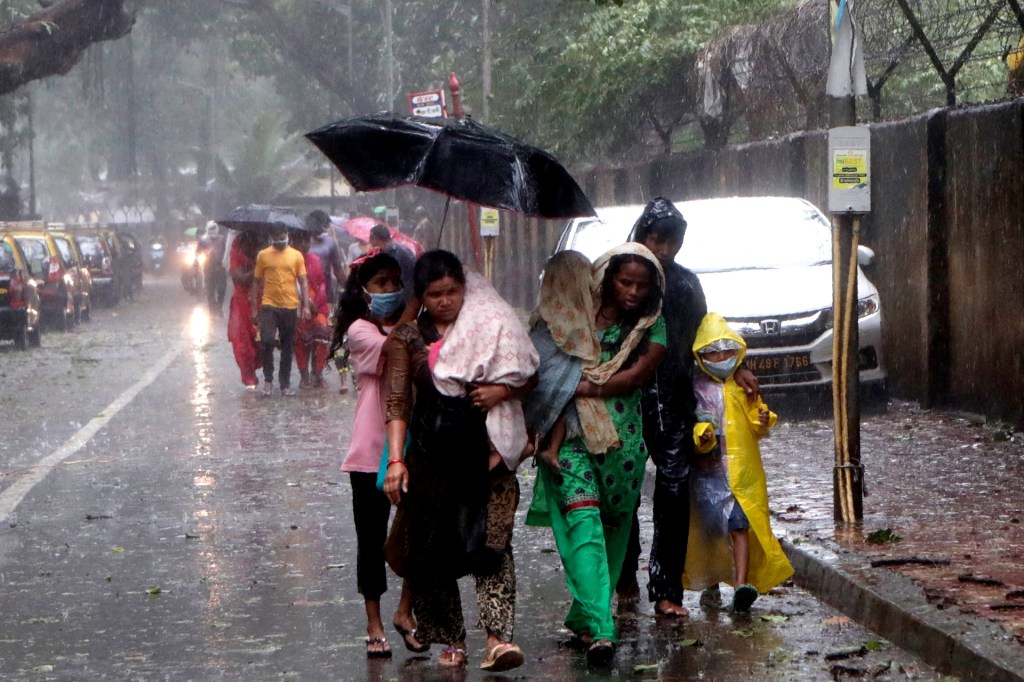 A cyclone struck Mumbai, India, on Wednesday, the first to hit the city in more than a century.
Cyclone Nisarga swept into the coastal city from the Arabian sea. It brought heavy rain and wind of up to 68 miles per hour, lashing skyscrapers and tearing apart houses near the beach. Boats were tossed around on the choppy water. About 10,000 people were forced to evacuate. No deaths have been reported.
Mumbai is the capital of India's Maharashtra state. The city is home to more than 18 million people. Since it rarely experiences such powerful storms, Mumbai did not have cyclone shelters ready. Many of its largest buildings had already been turned into treatment centers for patients with COVID-19.
"We moved people to other strong buildings where there is a supply of water," Krishan Kumar said. He's a spokesman for India's National Disaster Response Force.
Maharashtra State has been hit hard by the coronavirus pandemic. It has more than a third of India's 200,000 cases. More than 100 patients were moved from tents into hospitals, to protect them from heavy wind. Officials ensure that social-distancing guidelines are being followed in all emergency shelters.
Scientists say powerful storms are becoming more common in the Arabian Sea. K.J. Ramesh is former chief of the India Meteorological Department. He says the sea's temperature is rising because of climate change. This makes cyclones stronger and more frequent. Predicting them "becomes a challenge," he says.
In recent days, Maharashtra's COVID-19 infection rate has slowed. It's now below the national average.
Chief Minister Uddhav Balasaheb Thackeray is Maharashtra's top official. He says the state will withstand the cyclone even as it weathers the pandemic. "Let us fight this danger like we are standing up to the corona pandemic and are on our way to defeat it," he says. "We will prevail over this situation too!"