Dinosaurs Come Alive
A new Apple TV+ series is hitting screens today. Prehistoric Planet reveals fascinating facts about Cretaceous-era dinosaurs. The creatures roamed this planet 66 million years ago. The series is narrated by David Attenborough. It brings the era of the dinosaurs alive through animation.
"We wanted to make a Planet Earth–style documentary, except with dinosaurs," executive producer Jon Favreau told TIME for Kids. He was referring to the popular 2006 nature series also narrated by Attenborough. TFK spoke with Favreau at a screening of the show at AMC studios. It was held in Los Angeles, California, on May 15.
Favreau and his crew worked with the BBC Studios Natural History Unit to take audiences into the distant past. "We wondered whether there was a time on Earth when the world was even better than it is now," says Mike Gunton. "And we thought it was probably when dinosaurs were around." Gunton is another of the show's executive producers.
Filmmakers partnered with paleontologists to create Prehistoric Planet. The scientists' expert knowledge of dinosaurs was brought to the screen with advanced animation techniques. "I love making things move, making things beautiful and alive," Andrew R. Jones says. He's the animation supervisor for the series. "Making dinosaurs feel real: It's a magic trick."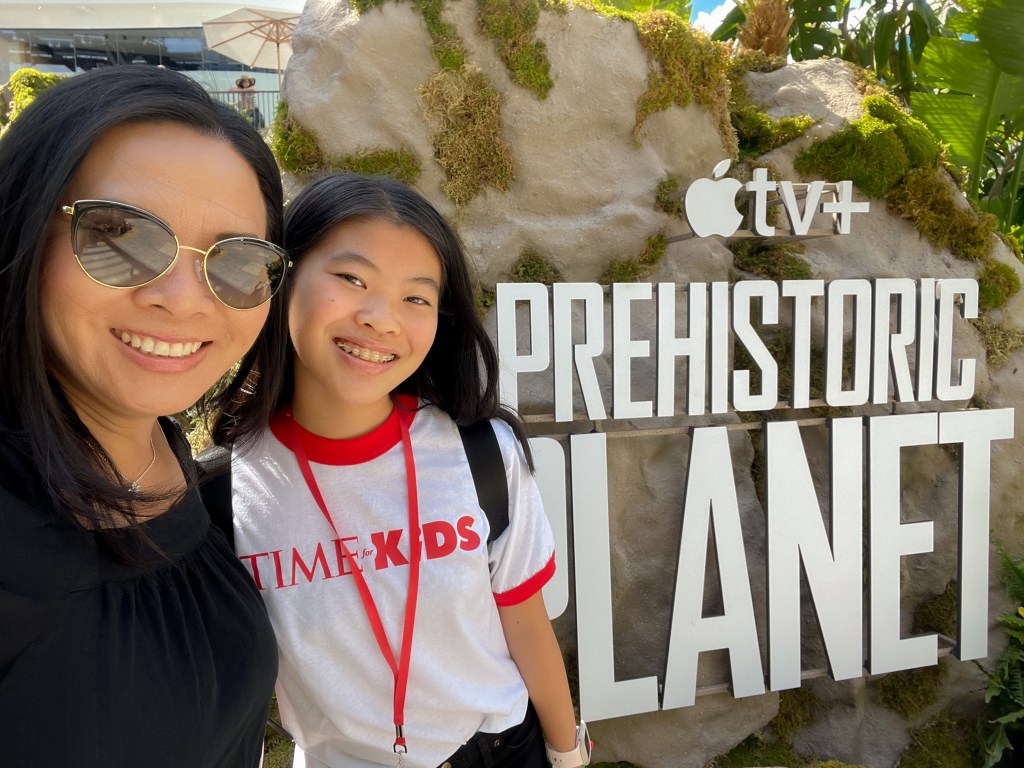 MICHELLE CHEW
But the documentary isn't just about dinosaurs. It's about exploring the biodiversity and fragility of our planet. "We are an inquisitive species, human beings," Tim Walker says. He's another executive producer. "And what drives our humanity is understanding and discovering more things. What cooler thing is there to do than to discover where we all came from—to go back in time and see where this planet began?"
New episodes of Prehistoric Planet will be released daily through May 27.