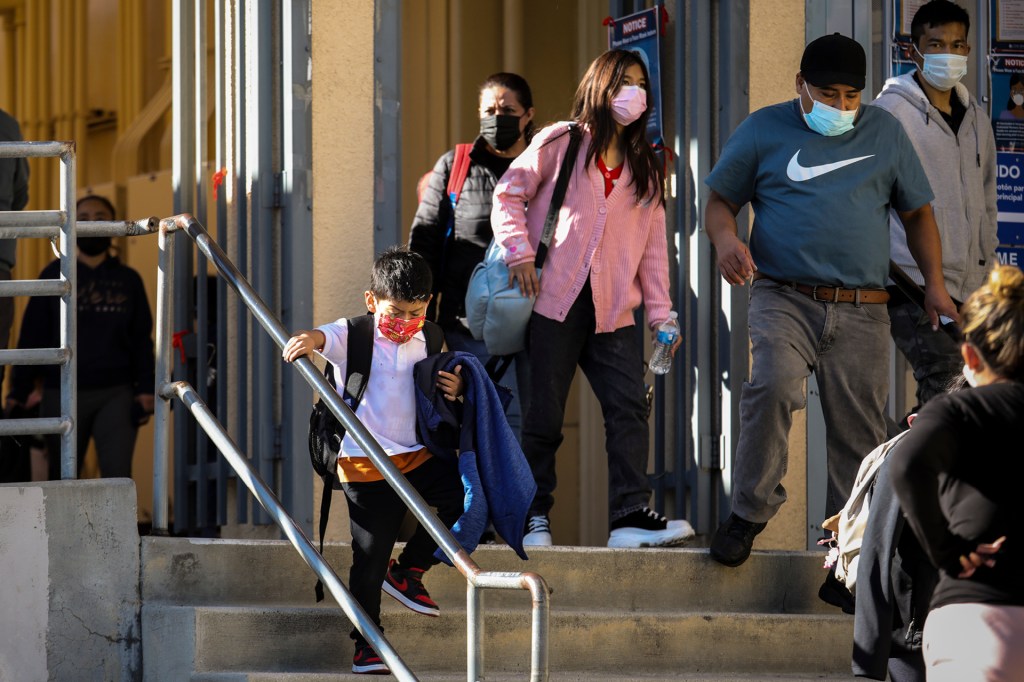 Last week, many kids in the United States returned to school after winter break. They did so just as COVID-19 cases were reaching record levels. School districts are scrambling to protect their students.
The surge in COVID-19 infections has been driven by the Omicron variant. It spreads more easily than previous strains of the virus. Most Omicron cases have been mild among vaccinated people.
On January 3, the U.S. reported more than a million people diagnosed with COVID-19. That's more cases than the country had ever reported in a single day.
Some teachers and parents want to pause in-person learning for now. In Chicago, the nation's third-largest school district, teachers voted on January 4 to stay home. At press time, it was unclear when Chicago students would return to in-person learning.
"Change has been the only constant in this fight," Roger León says. He's superintendent of public schools in Newark, the largest school district in New Jersey. Classes there will take place remotely for at least two weeks in January, León says.
But the majority of the country's public schools are sticking with in-person learning. This is out of concern for the effect remote learning has had on students' mental health and academic success.
Keeping buildings open means stricter health measures. In Los Angeles County, the nation's second-largest school district, teachers and students are required to have proof of a negative COVID-19 test before they return to school. They must also wear masks both indoors and outdoors. Teachers are required to wear medical-grade masks in class.
Miguel Cardona is the U.S. Secretary of Education. "The goal remains to keep all schools open for in-person learning five days a week throughout the 2021–22 school year and beyond," he says.
Send Us Your Thoughts!
Have you gone back to in-person learning? Or are you attending class remotely? What has the experience been like for you? How are you and your classmates doing? Send your response to tfkeditors@time.com for a chance to appear in a future issue.