Fashion Forward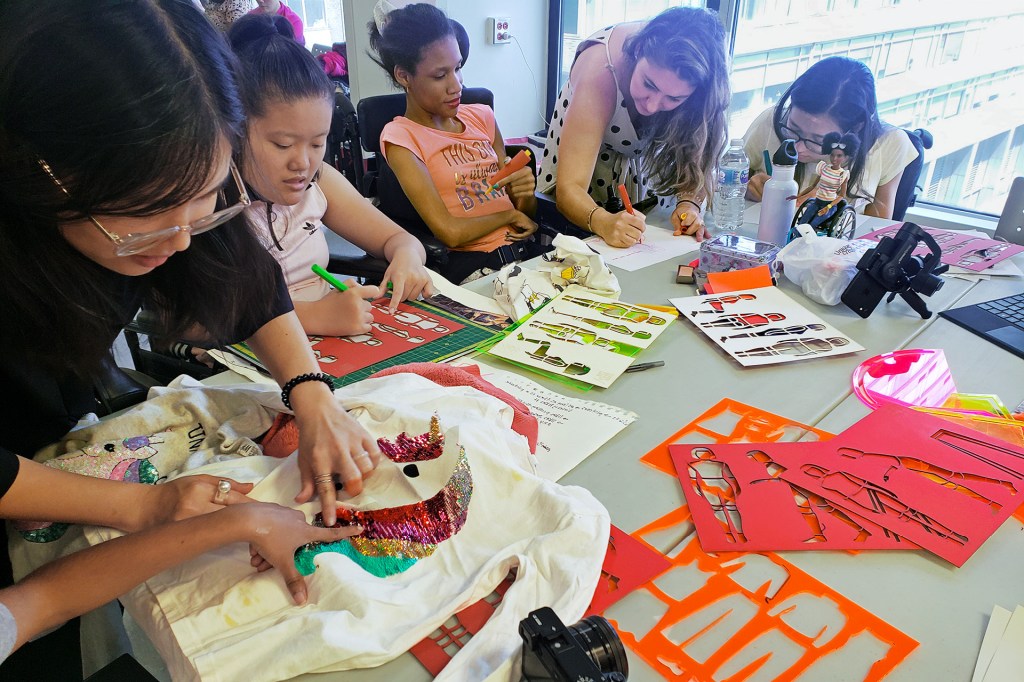 Matthew Walzer was born with cerebral palsy. The disability affects his walking, balance, and fine motor skills
fine motor skills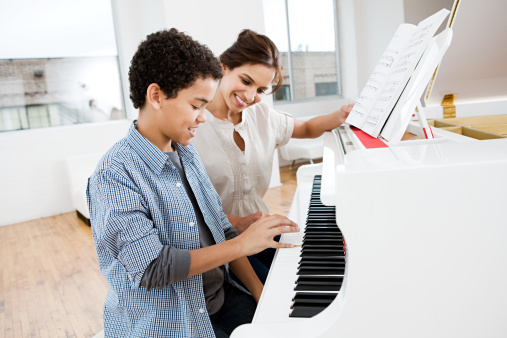 IMAGE SOURCE—GETTY IMAGES the ability to make small movements with the muscles of the hands and wrists (noun) Playing the piano requires fine motor skills. . "There were different things I had to do and use, to overcome [my challenges]," he told TIME for Kids.
By 16, Walzer was able to put on most of his clothes by himself. But he still was unable to tie his shoes. So in 2012, he wrote a letter to the shoe company Nike. He asked if Nike could make shoes that met his needs. The company consulted with Walzer, and now it will release the Nike Go FlyEase on March 19. These are sneakers that slip on hands-free.
According to the U.S. Centers for Disease Control and Prevention, one in four adults lives with a disability. Although many say the fashion industry has been slow to make accessible clothing, people are working to change that.
Functional Fashion
Gabby Kim Leung is a high school teacher and the caretaker of her husband, Ben. He's paralyzed from the waist down. Leung has had trouble finding clothing that works for her husband. "I was shopping for weeks, and realized that there was just nothing out there," she says. "He feels like he's wearing the same thing every day because we don't have any options besides sweatpants and T-shirts."
Grace Jun is the chief executive officer at Open Style Lab, a nonprofit organization that educates people about more-inclusive clothing. She says many designers tell her it's "too hard to make adaptive
adaptive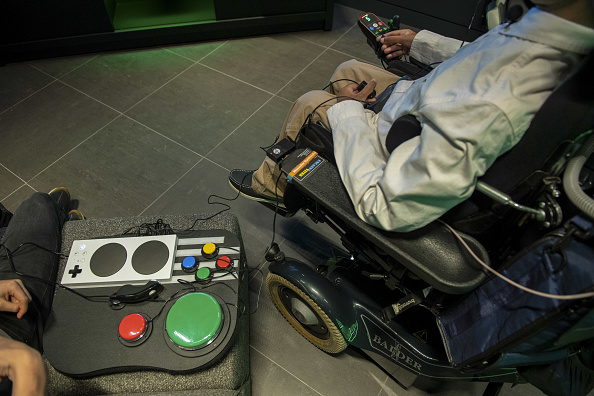 CHRIS J. RATCLIFFE/BLOOMBERG—GETTY IMAGES designed for use by a disabled person (adjective) An adaptive controller helps Andrew play video games in spite of his disability. fashion. [But] that is not true." According to Jun, there are simple ways to make clothing more accessible, such as changing button closures to Velcro straps or using stretchier materials.
Christina Mallon, the chief brand officer of Open Style Lab, is paralyzed in both arms. Mallon believes fashion is important for self-expression. "Not being able to express yourself is one of the hardest parts of being disabled," she says. "It's just so ignored."
Though some brands have adaptive fashion lines, Walzer sees a need for more change. "We've made great strides since I was young," he says. "But there's still so much more work that needs to be done." Walzer encourages those who feel left out to call for change, like he did when writing to Nike. "Don't be afraid to speak up," he says.