The Final Debate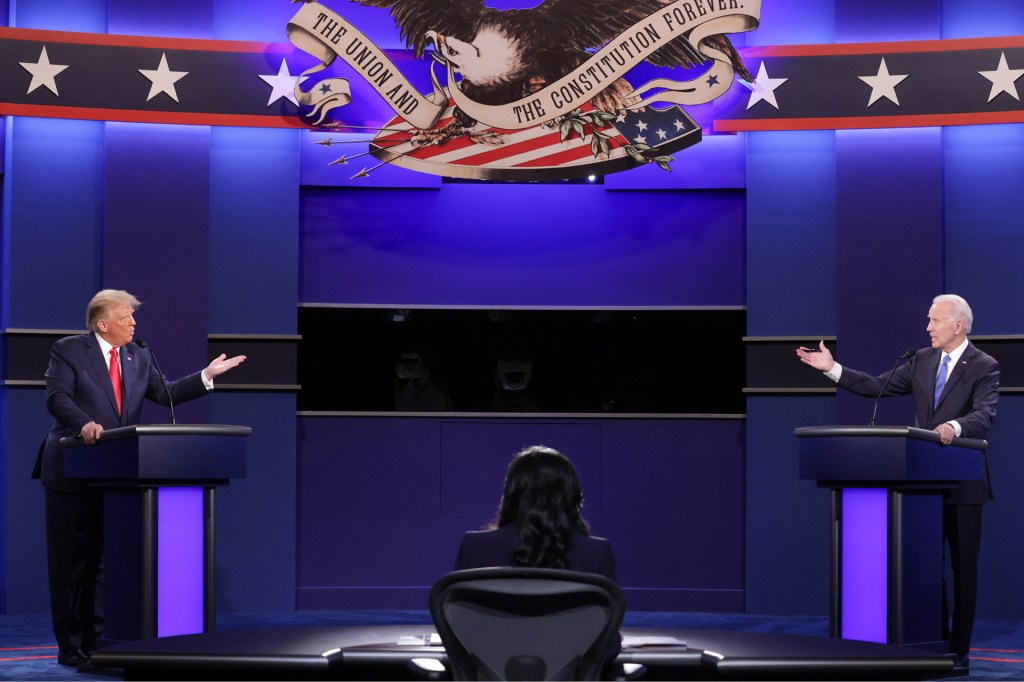 On Thursday night, President Donald Trump and former vice president Joe Biden met for this election's second and final presidential debate. The debate took place at Belmont University, in Nashville, Tennessee. The moderator was Kristen Welker of NBC News. For more than 90 minutes, the candidates spoke about how they would address key issues facing the country. These included climate change, racism, the economy, and healthcare.
This debate was calmer than the first one between the candidates, on September 29. Trump and Biden spent that meeting speaking over each other. That made it hard to follow what was being said. New rules were put in place for Thursday's debate. At some moments, one candidate's microphone was turned off while the other person was speaking.
Welker's first question was about the coronavirus pandemic. Biden pointed out that there are 70,000 new COVID-19 cases every day. "I will end this," he said about the pandemic. "I will make sure we have a plan." The president spoke about vaccine development. "It will be by the end of the year . . . I think it has a good chance," he said.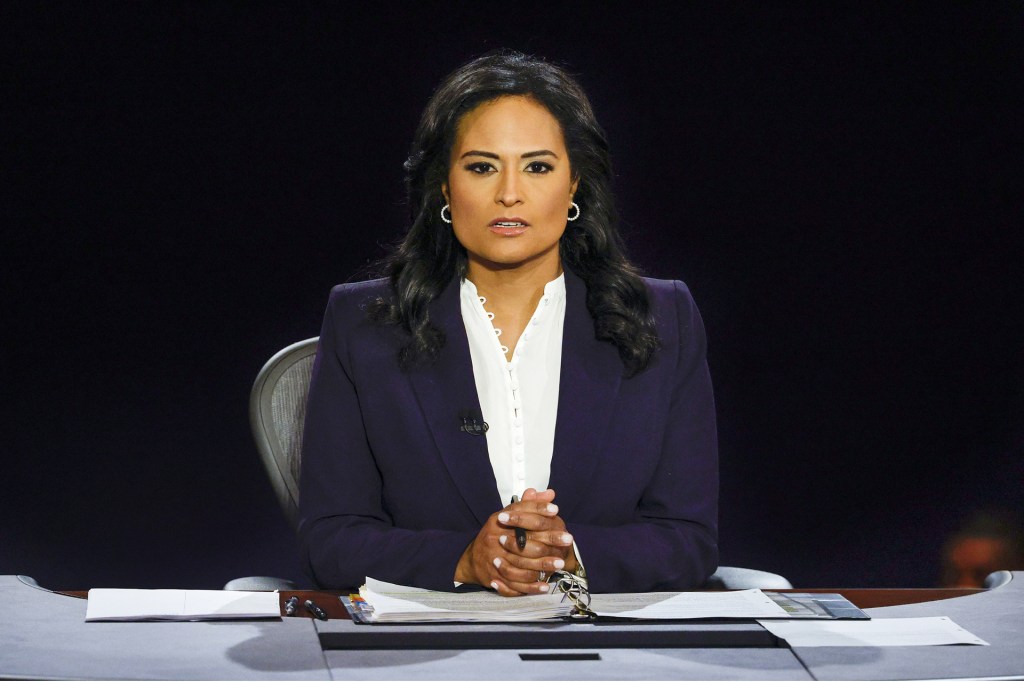 JIM BOURG—REUTERS/BLOOMBERG/GETTY IMAGES
Welker's final question was about leadership. Each candidate took the opportunity to make his final pitch.
President Trump promised to rebuild the economy. "We have to make our country totally successful," he said. "Success is going to bring us together."
Biden said, "What is on the ballot here is the character of this country. Decency, honor, respect, treating people with dignity."
Election Day is November 3. Voter enthusiasm is high. The United States Elections Project released new data this morning. At that point, 50 million people had voted early, at polling sites or by mail.