Giants in Danger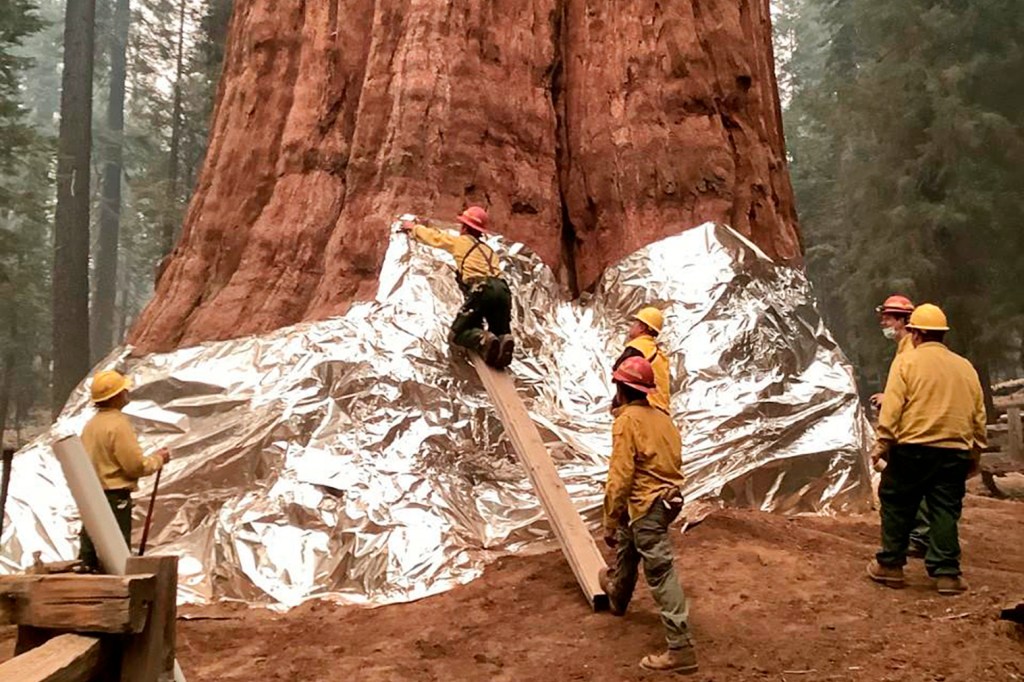 California's KNP Complex wildfire forced the evacuation of Sequoia National Park on September 14. The blaze threatened the park's giant sequoia trees. These trees are some of the largest in the world.
By September 17, the fire had reached the edge of the park's Giant Forest, a grove of 2,000 sequoias. Firefighters covered the bases of trees with heat-resistant aluminum. This helped keep the fire from reaching farther into the area. "The fire perimeter kind of wraps around the Giant Forest," fire spokesperson Rebecca Paterson says.
A blaze called the Windy Fire burned through other sequoia groves. These included Peyrone and Red Hill. It also struck the Trail of 100 Giants, at the Giant Sequoia National Monument. At press time, the fire had burned almost 50 square miles and was just 7% contained.
According to the California Department of Forestry and Fire Protection, more than 7,000 wildfires have destroyed or damaged 3,000 homes or other buildings in the state this year. Scientists say climate change is causing warmer and drier conditions in the West. These conditions will lead to more-frequent wildfires.
Stop and Think! How do the headline and photo work together to grab your attention? How do they help you understand the story?