It's Electric!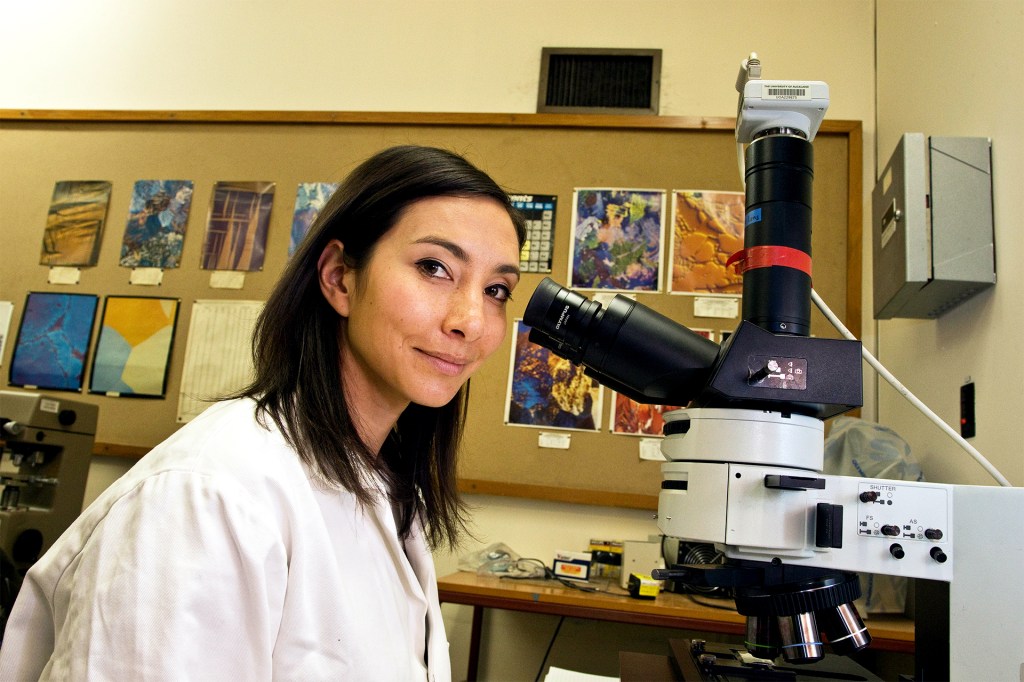 Kitchen Cabinet Science Projects, a new book by scientist Michelle Dickinson (above), is full of hands-on experiments that involve kitchen items. Dickinson shares one of them here. The experiment uses static electricity to make a strip of plastic hover in the air.
"It feels like you have a real superpower," she says. "And that feeling is really magical." Read the instructions below so you can try it!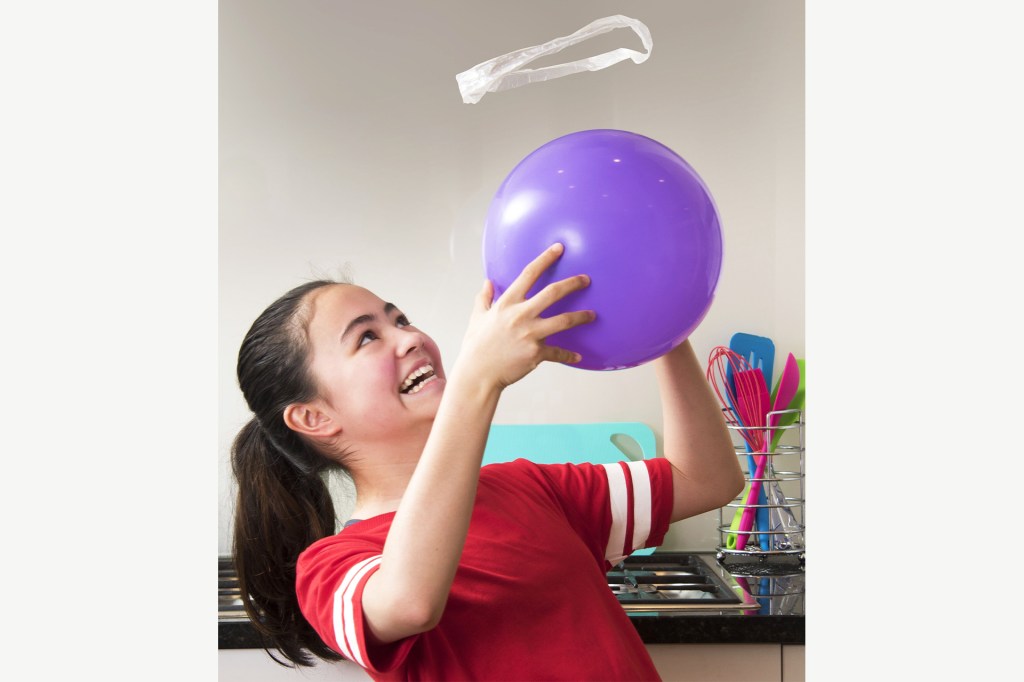 COURTESY PENGUIN WORKSHOP
Equipment & Ingredients
Lightweight plastic bag (often used in supermarkets for fruits and vegetables)

Balloon

Wool clothing or scarf

Scissors
Instructions
Cut a narrow (about ½-inch) strip across the top of the closed bag and open to form a ring.

Blow up and tie the balloon.

Rub the wool item several times across both the surface of the balloon and the plastic strip to build up a static charge on both materials.

Throw the ring up in the air, away from your body, with enough force to prevent it from sticking to your hand.

Hold the balloon underneath the ring as it falls to the ground.

Watch as the plastic ring levitates above the balloon.
Explore Further
What happens if you don't fully inflate the balloon in this experiment?

Why do you think the plastic strip wants to stick to your hands after it has been rubbed with the wool?

Can you successfully repeat the experiment, replacing the wool fabric with other natural materials—such as your hair or a piece of silk?