Kid of the Year: The Honorees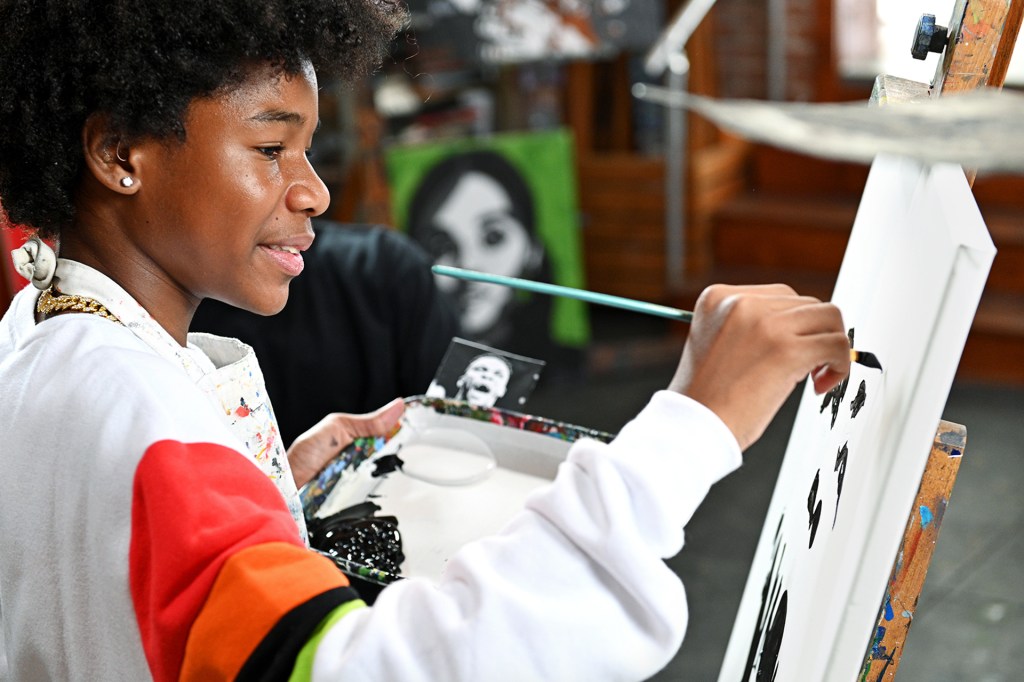 TIME's Kid of the Year honor recognizes young people who are making a positive impact in their community. Along with winner Gitanjali Rao, four honorees were selected with the help of a committee of influential kids. The committee included Dylan Gilmer (Tyler Perry's Young Dillon), Chinguun Sergelen (All That), Little Chef Ivy (Master Chef Junior), Sky Katz (Raven's Home), and TFK Kid Reporters Raunak Singh and Tiana Sirman. Read on to learn about the four incredible honorees.
Tyler Gordon
High school freshman Tyler Gordon (pictured above) was born deaf. When he was 5, surgery gave him some hearing, though he speaks with a stutter. In elementary school, he was bullied so much that he barely spoke at all. But at 10, Tyler found a voice in art.
He started painting portraits of people who inspired him. In 2018, his portrait of NBA star Kevin Durant went viral. The player's mother offered to buy it. Other stars Tyler has painted and met include Kevin Hart and Jennifer Lopez. Tyler is now 14. This year, he won a Global Child Prodigy Award. From his home, in San Jose, California, he hosts a painting class on Instagram. He has more than 18,000 followers. Tyler says that he still gets bullied but that painting is a way to move past it. "It helps me take my mind somewhere else," he says. He hopes he can show other kids how to use art to overcome challenges, as well. —By Olivia B. Waxman
Jordan Reeves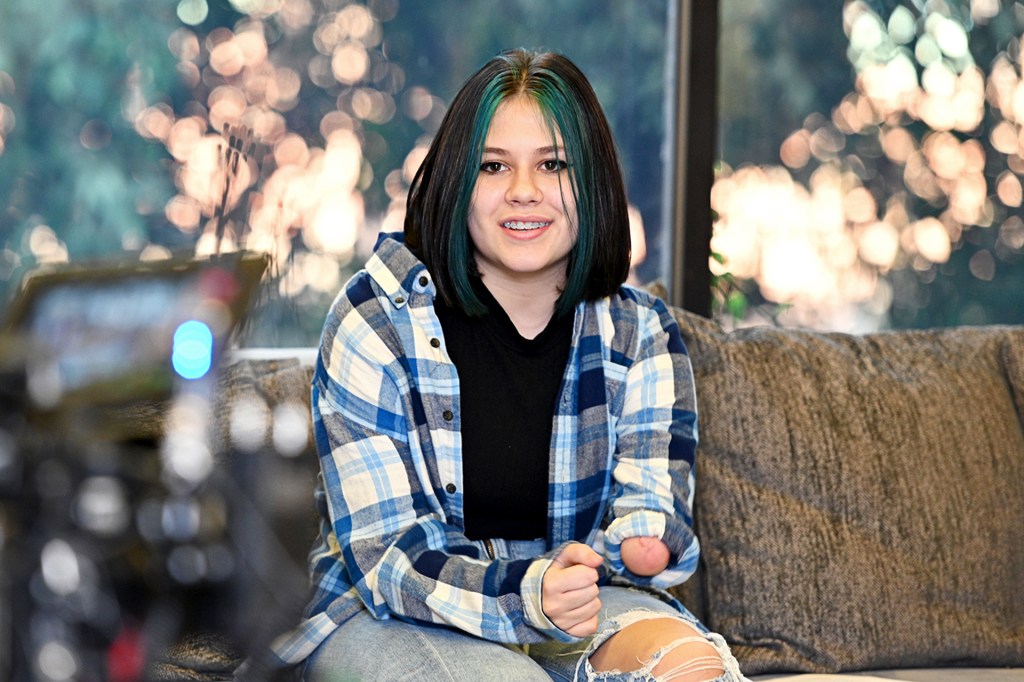 ANDREW TOTH—NICKELODEON
Having a limb difference has let Jordan Reeves envision a more accessible world. Jordan, 14, is from Columbia, Missouri. She was born with a left arm that stopped growing below the elbow. That physical difference ignited her passion for design. Jordan believes design can empower kids with disabilities. That's why she and her mother cofounded Born Just Right. It provides design and STEM resources for kids with physical differences. This way, they can come up with their own solutions.
"Kids with disabilities have a different point of view on the world, because the world isn't made for us," Jordan says. "We have this great design mindset because we grow up problem-solving." Over the summer, Jordan was one of 30 people honored for the anniversary of the Americans with Disabilities Act. Next, she and Microsoft will design a guitar that people with physical challenges can play. —By Cady Lang
Bellen Woodard
BRITTON ORRANGE—NICKELODEON
Bellen, 10, is on a mission for inclusion. She has created a line of crayons in tones that reflect the wide spectrum of skin colors she sees in the world. A fifth grader from Leesburg, Virginia, Bellen is known as the world's first crayon activist. With the support of her parents, she launched More than Peach in spring 2019. The nonprofit donates Palette Packets of multicultural crayons and sketchbooks to kids.
The idea came when one of Bellen's classmates asked her for a "skin color" crayon. Bellen was the only Black girl in her grade. She knew the classmate meant the peach-colored crayon. "The peach crayon is a skin color," she says. "But is it the only one? No, it isn't. So I decided to make different shades of peaches and browns, and hopefully that could match everyone, including me and my friends and my classmates. Just everyone."—By Jasmine Aguilera
Ian McKenna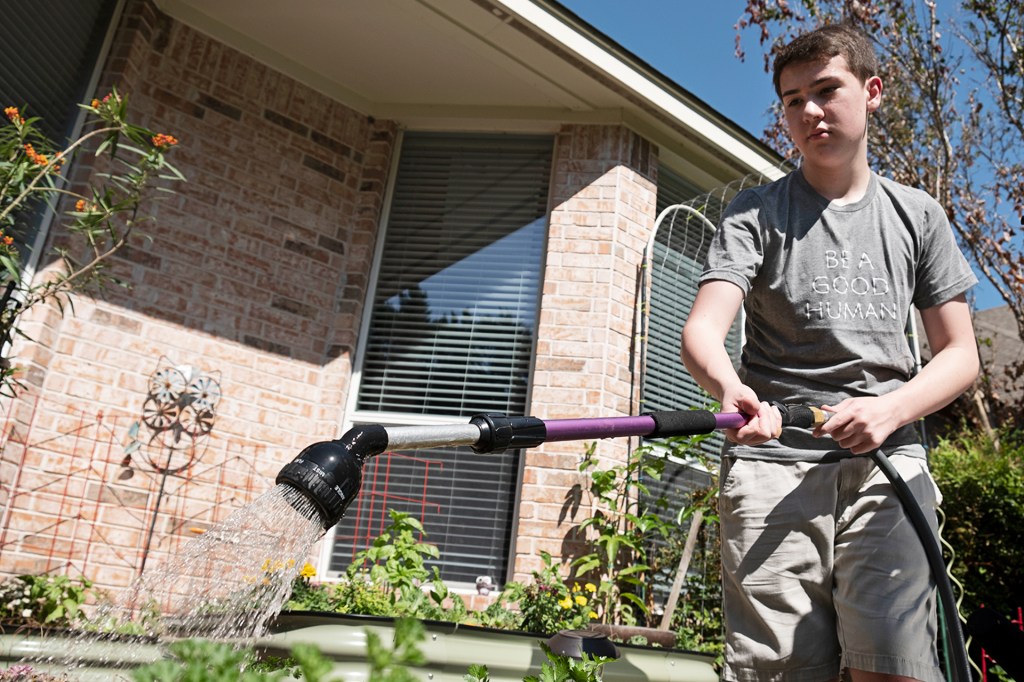 BRITTON ORRANGE—NICKELODEON
Ian was in third grade when he learned that some kids at his school, in Austin, Texas, weren't getting enough to eat at home. He wanted to help. For years, he had gardened with his mom. "I thought, 'I'm good at gardening,'" says Ian, now 16. "Maybe I could try to start a garden that's meant solely to help feed these people who are in need." Ian persuaded his school to set aside space for a garden. He asked the community for donations of seeds and equipment. Other students donated their time.
Seven years later, Ian's Giving Garden project has expanded to five schools. It has provided more than 20,000 pounds of organic produce to Austin families and food pantries. When COVID-19 hit, Ian began cooking meals for the hungry. He started offering online tutorials, a gardening hotline, and virtual cooking classes. "Hunger doesn't stop," he says. "I won't stop until it does." —By Aryn Baker