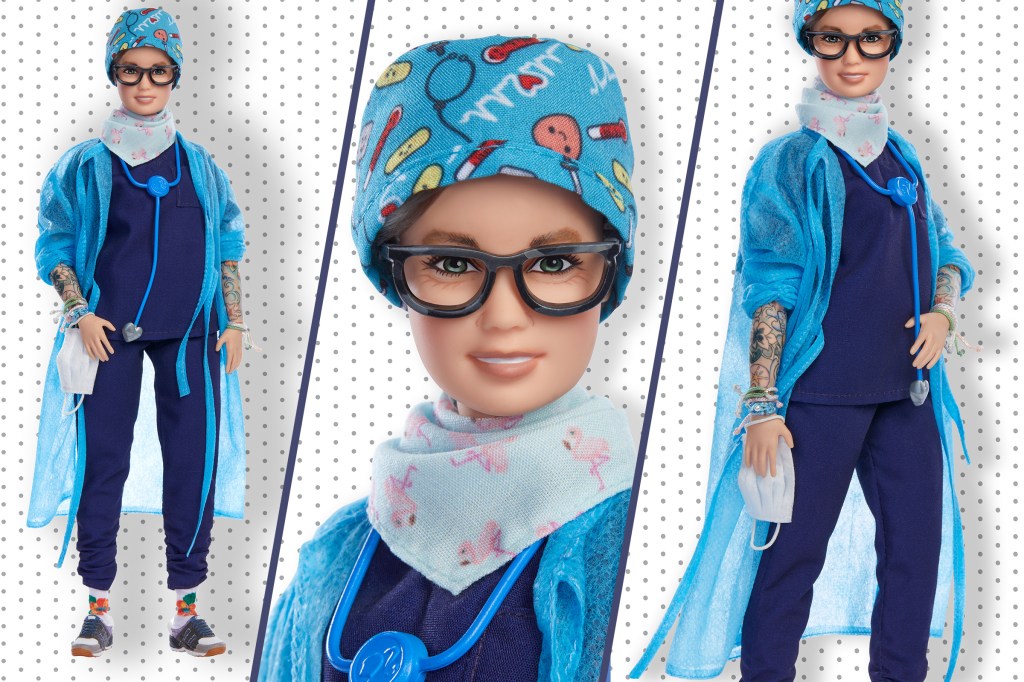 Mattel is honoring frontline workers with dolls modeled on real-life doctors and nurses. Among them is a doll version of Amy O'Sullivan. She's a nurse at the Wyckoff Heights Medical Center. That's in Brooklyn, New York. O'Sullivan appeared on the cover of TIME last year. The doll has hand-painted tattoos, silver hair, and colorful socks like those O'Sullivan wears to work every day.
O'Sullivan was touched by these details. "I used to get a hard time from the administrators about my tattoos and my hair and my pants being rolled up," she says. "But I didn't want to be like anyone else. . . . I had no role models when I was growing up. This, I think, shows kids it's okay to be different. It encourages them to be themselves."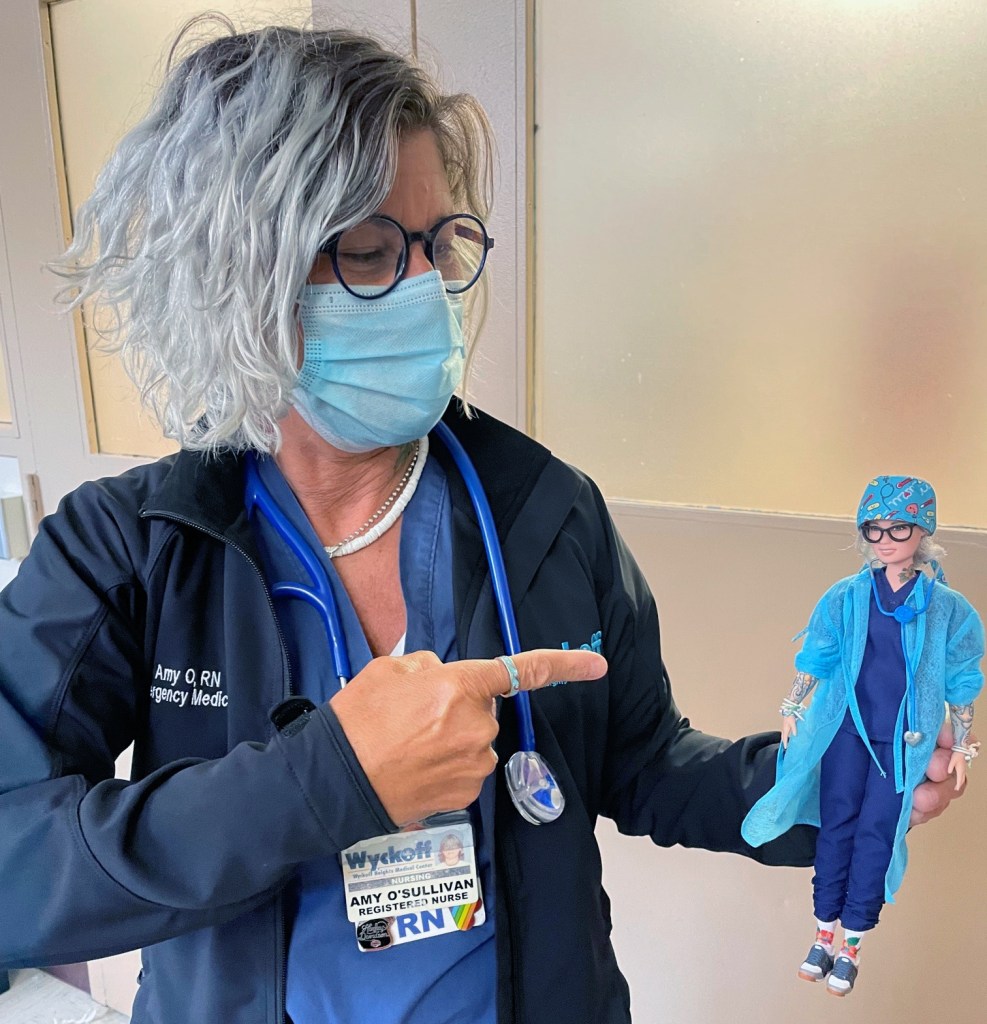 COURTESY AMY O'SULLIVAN
There are five other dolls in the program. One is modeled on Dr. Audrey Sue Cruz, from Las Vegas, Nevada, who fights racial bias against Asian-American physicians. Another is for Dr. Chika Stacy Oriuwa, from Canada, who is fighting racism in the healthcare system. Next is Sarah Gilbert, a professor in the United Kingdom who helped develop a COVID-19 vaccine. There's a doll for Dr. Jaqueline Goés de Jesus, a researcher who led work around the COVID-19 variant in Brazil. And there is Dr. Kirby White, from Australia. She developed reusable personal protective equipment, or PPE, for doctors.
Each woman was presented with her own one-of-a-kind doll. The tribute dolls are not for sale, but Mattel announced it will donate $5 to the First Responders Children's Program for every doctor, nurse, or paramedic Barbie sold at Target. Mattel launched the campaign last year to give back to communities in need. "This fall, admittedly, we thought we would be further along in the pandemic," Lisa McKnight says. She's a senior vice president at Mattel and the global brand manager for Barbie. "But it was important to honor these amazing medical workers across the globe as we continue to face a difficult time."