Meet an Athlete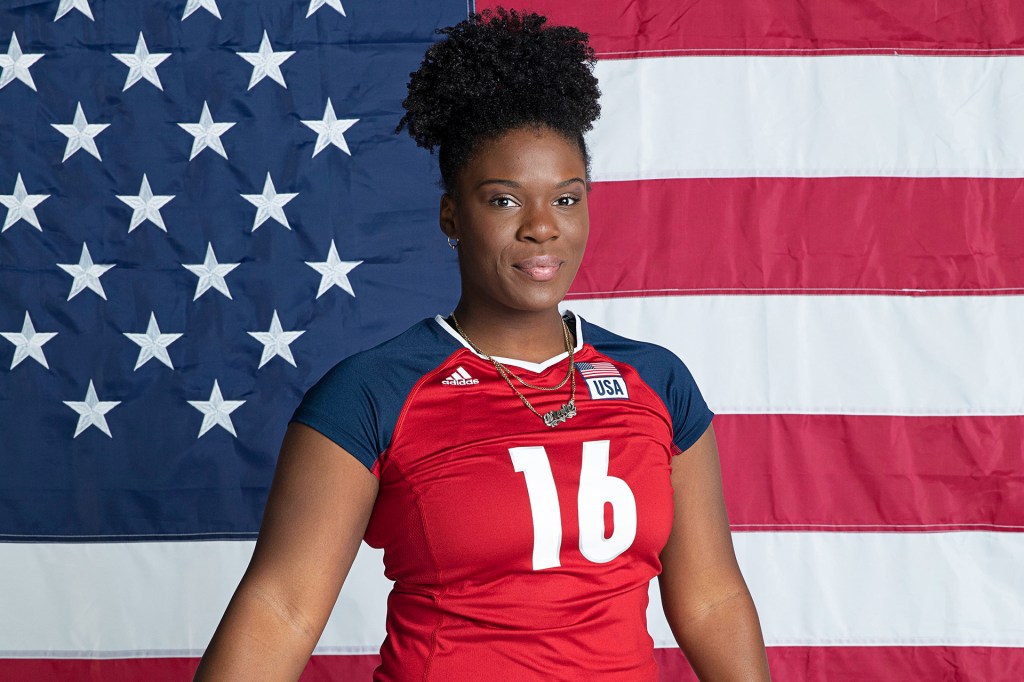 The world's best athletes with a disability will compete at the Paralympic Games, in Tokyo, Japan, from August 24 through September 5. Nicky Nieves is a Paralympic gold medalist. She's on the United States Women's Sitting National Team for volleyball.
When TFK's Karena Phan spoke with Nieves, in April, the athlete was in Edmond, Oklahoma, preparing for the Games. Nieves spoke about training during the pandemic, her nonprofit, and her love for volleyball.
How long have you been playing sitting volleyball?
Since 2011. At that time, I was in college, playing [traditional volleyball] for Queens College [in New York].
Then what happened?
The Paralympic team reached out to my athletic director. They were like, "Hey, we see you have an athlete [who] doesn't have a hand. We want to know if she'd be interested in playing sitting volleyball." At first, I was hesitant. But I tried it, and I loved it. And I loved it so much that I stuck with it.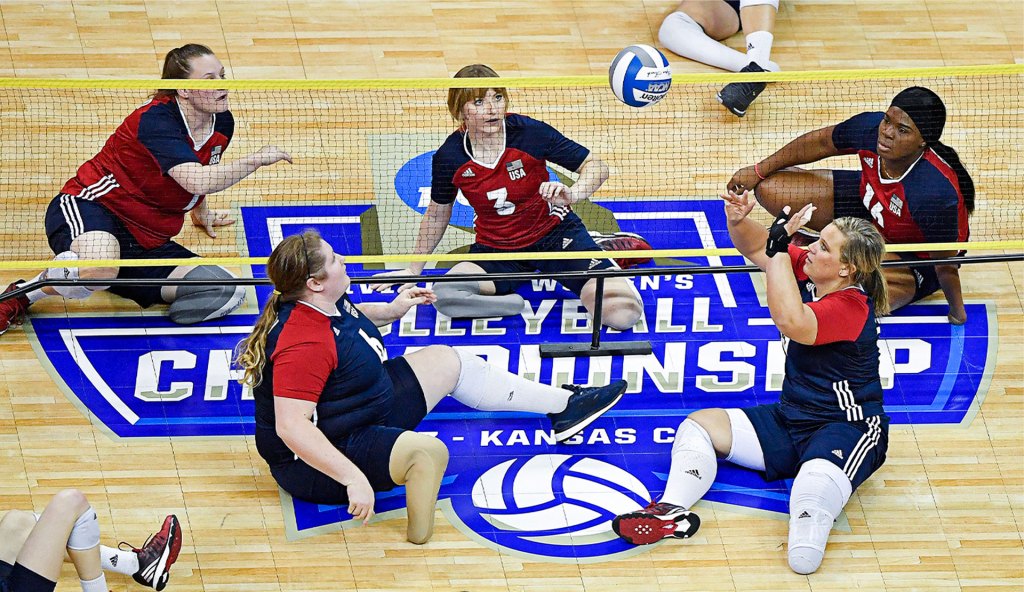 JOHN SLEEZER—the KANSAS CITY STAR/TRIBUNE NEWS SERVICE/GETTY IMAGES
What's your favorite thing about sitting volleyball?
I've found my sense of community. When I was growing up, my parents and I never had knowledge of adaptive sports. Now I could talk about little things in life and trying to get better at the sport with people who understood exactly what I was going through. It was a game changer. It felt like I had made another family outside of the one that I already have.
What was it like training during the pandemic?
Training during the pandemic was a nightmare. Usually, when we have a big tournament, we live temporarily at our training site. It's really useful for me to get advice from my coaches and to be around my teammates. That all changed when the pandemic happened. I ended up being home for a long time. It was difficult to create the same kind of environment at home.
How is training going now?
We got off to a slow start because we'd been away from each other for so long. But now we're back on the grind for Tokyo.
What's one thing you're looking forward to most in Tokyo?
If I'm being honest, I'm looking forward to actually going to Tokyo! I just can't wait to get there, because then I'll know it's real.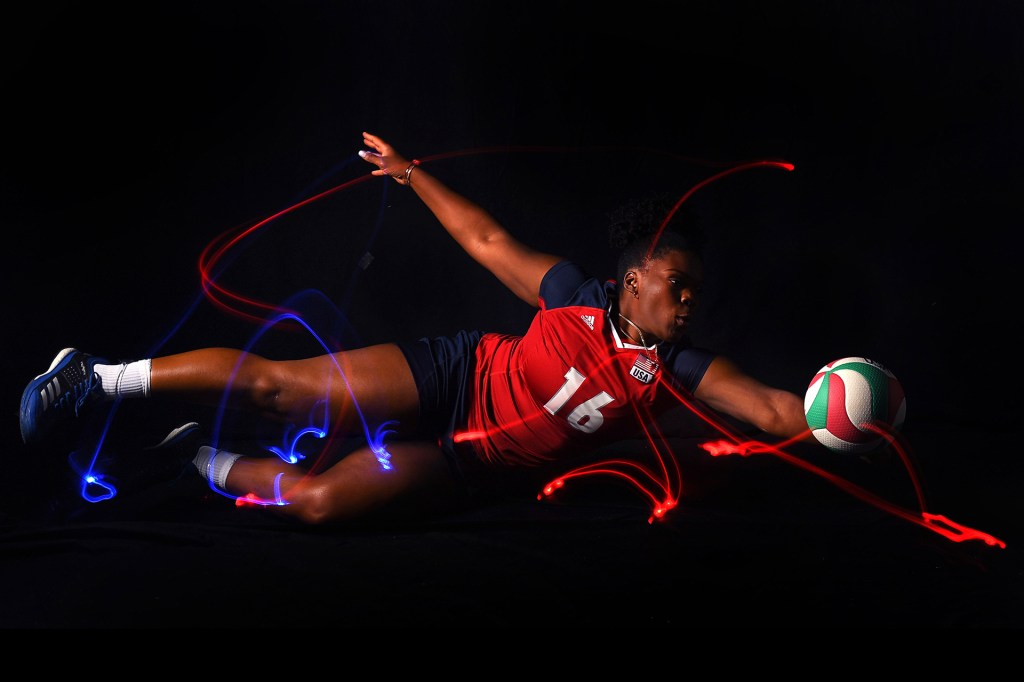 HARRY HOW—GETTY IMAGES
What inspired you to create your nonprofit, Limitless People Inc.?
When I graduated from high school, in 2007, my mom paid for me to play club volleyball. [Club volleyball] helped me tremendously. It got me a college scholarship. However, now it's ridiculously expensive. I thought, "What would somebody else become, or where would they be, if they had a little bit of the opportunity that I had? Or the resources that I had?" My goal is inclusivity and opportunities.
What is something you want people to know about Paralympic sports?
Just because it's a Paralympic sport doesn't mean it's easier. I wish that, when people looked at Para sports, they'd admire individuals for their athleticism and hard work. Not so much for, like, "Oh, she's a blind athlete. It's so inspiring." No, be inspired because they're an athlete giving it all that they got, despite the odds.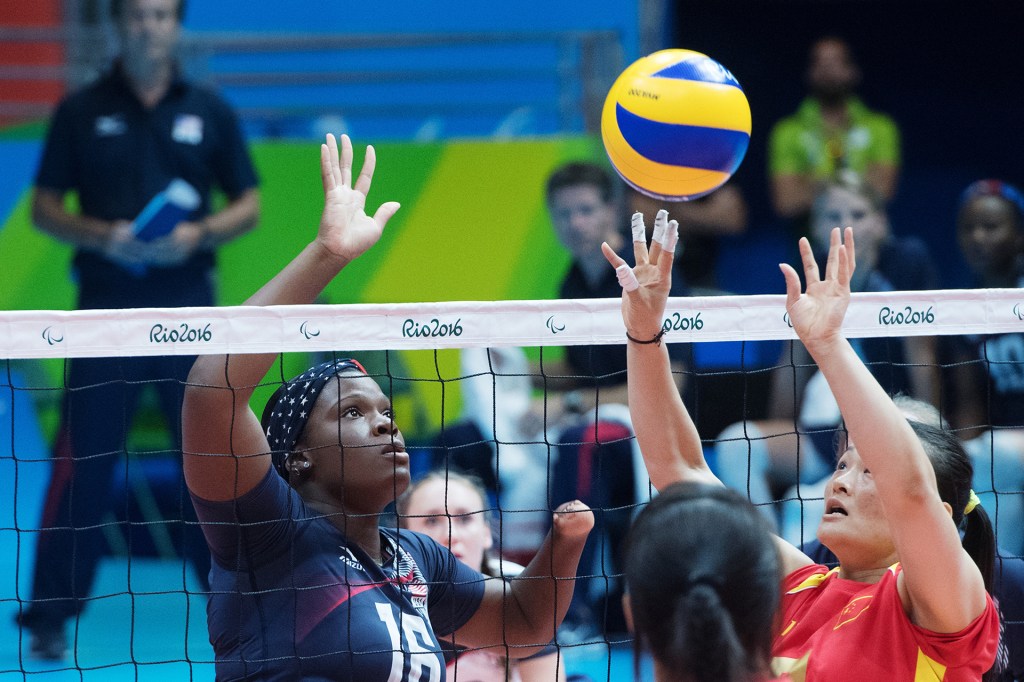 ILYA PITALEV—SPUTNIK/AP
What advice do you have for young people?
There are always going to be people who will speak negativity into your life. Regardless of what people say—if a coach, or a parent, or a friend doesn't think you're good enough—don't ever stop. Leave it all out there, so at the end of the day, you can say, "Okay, I gave it my all."
Watch the Tokyo Paralympics with all the Team U.S.A. athletes starting August 24 on NBC.
This interview has been edited for length and clarity.