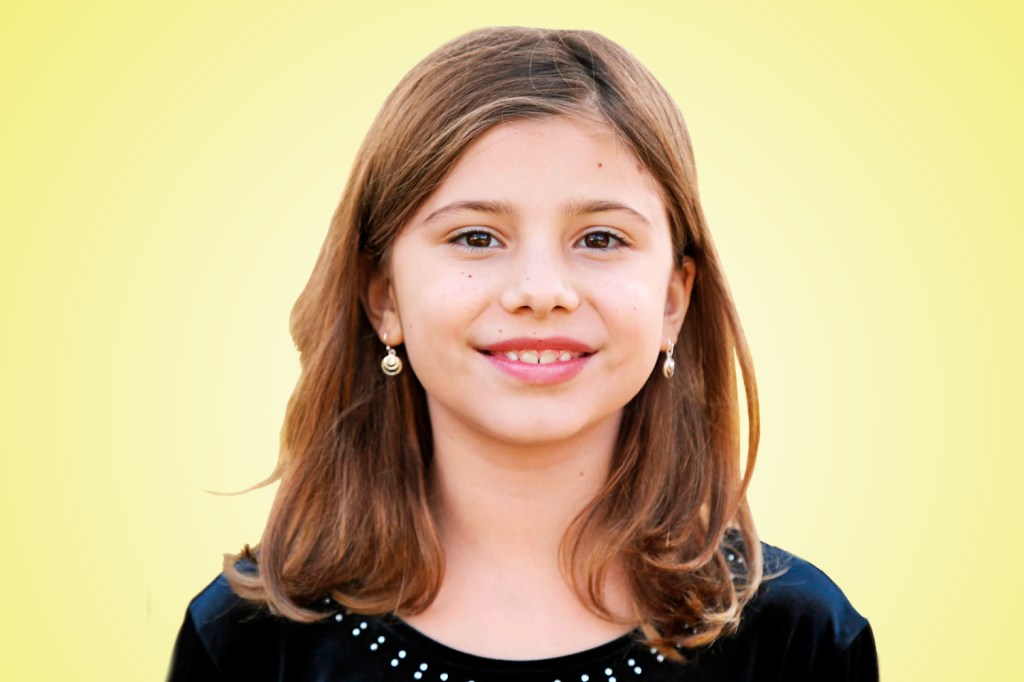 Meet Lucy Sandor, one of the 10 outstanding kids selected to be a TFK Kid Reporter this school year. Lucy is 11 years old and lives in Caldwell, New Jersey. She loves to skateboard and play her ukulele. As a reporter, Lucy hopes to cover a Comic-Con event or interview writer Neil Gaiman.
Finalists in the TFK Kid Reporter contest were judged on a number of factors. One of their assignments was to write an article about a hometown hero. Lucy's story is about two teenagers who brought hope to nursing-home residents during the COVID-19 pandemic. You can read it below. We'll be introducing the rest of the TFK Kid Reporter squad throughout September.

When most people think of heroes, they don't picture teenage girls. But if you ask the residents at Family of Caring nursing home in Montclair, New Jersey, to name someone heroic, they will tell you that two local high schoolers rescued them from isolation and restored their sense of hope.
Annika Aristimuno and Layla Hurwitz started writing letters and sending artwork to residents at Family of Caring in March 2020, when COVID-19 kept the girls from going into the home for their community-service club. Annika and Layla reached out to friends and family to ask if they also wanted to send letters. In a month, the girls had dozens of volunteers and more than 50 pieces of mail to send.
Annika and Layla realized they needed to get organized. They called their project Letters for Rose. The name came from one of their favorite residents, Rose, who had always been excited to see the girls when they were still allowed to make in-person visits. "Rose would grab our hands and be really happy to see us," Annika told TIME for Kids. "She was looking for that person from outside [the home] to interact with."
The idea to write letters to residents came from Layla's memory of seeing a resident get a letter from a family member. "She started crying, and it was this big moment for her," Layla says.
To spread the word about Letters for Rose, Annika and Layla set up Instagram and TikTok accounts, as well as a website. People all over the country were inspired and asked how they could begin their own chapters, so the girls developed "a really easy program for how to get started," Annika says. Just 16 months after Letters for Rose was born, there were more than 280 chapters throughout 35 states and more than 6,000 volunteers.
The starter program includes advice for making letters more personal and meaningful. These elements make all the difference, according to Nancy Sherman. She is an activities coordinator at Friendship Village, a senior-living community in Tempe, Arizona. "The letters were personalized, [and the residents] read them over and over," Sherman says. "It was so nice at a time when we couldn't have any visitors."
It's not just the nursing-home residents who see Annika and Layla as heroes. The Letters for Rose volunteers do, too. Teens also faced isolation during COVID-19. This project helped restore "warm feelings" of connection, says Krista Lee, a letter writer for the Brookline, Massachusetts, chapter.
Letters for Rose Montclair outreach coordinator Julianne Eckert agrees. Annika and Layla's project "helped me gain confidence," she says. "Even when [residents] don't respond, I feel like I've made a connection, which is such an important part of life and being a happy, healthy person."