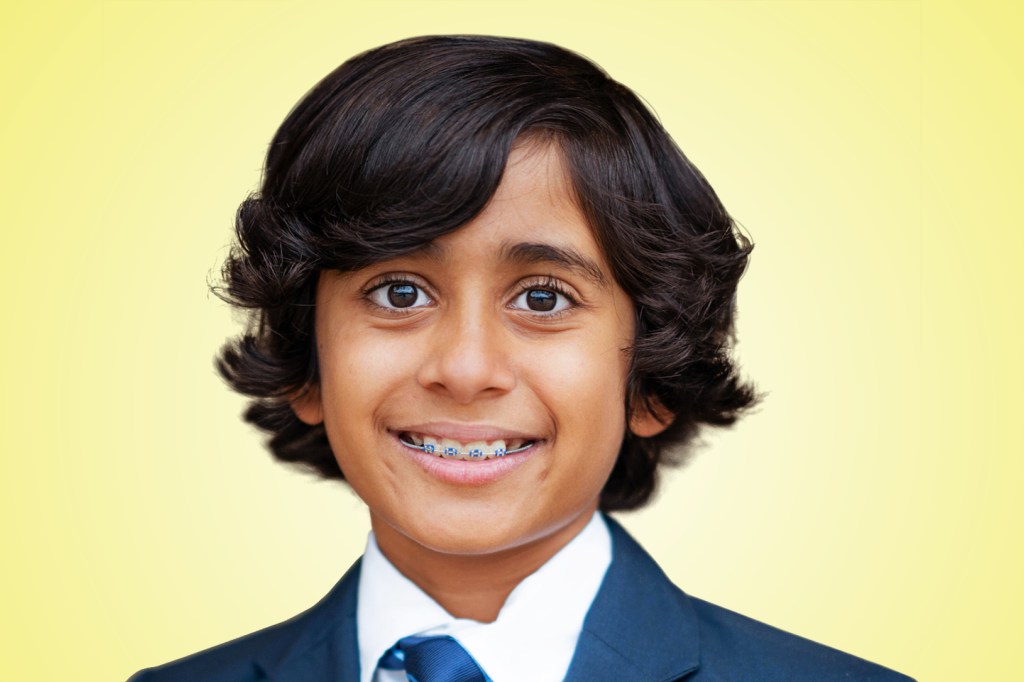 Meet Ronak Bhatt, one of the 10 outstanding kids selected to be a TFK Kid Reporter this school year. Ronak is 11 years old and lives in Alpharetta, Georgia. He looks up to Elon Musk and hopes to interview him one day. Ronak also hopes to become a cardiologist.
Finalists in the TFK Kid Reporter contest were judged on a number of factors. One of their assignments was to write an article about a hometown hero. Ronak's story is about food-pantry director Melody Fortin. You can read it below. We'll be introducing the rest of the TFK Kid Reporter squad this month.

Have you ever needed help and found somebody to help you solve your problem? Did that person wear a cape? Probably not, and neither does Melody Fortin. But even without a cape, Fortin is a superhero to more than 4,000 families.
Fortin works for North Fulton Community Charities (NFCC), an organization that helps families in need. According to its website, the NFCC's mission is "to help ease hardship and foster financial stability in our community." As the director of the group's food pantry, Fortin works tirelessly to ensure the food pantry has enough volunteers, food donations, and technical support to get families what they need when they need it.
According to FeedingAmerica.org, there are 10.7 million children in the United States who suffer from food insecurity. Families need help for various reasons. Some don't make enough money to buy food. Others can't buy food when an unexpected cost occurs. "We help people from all backgrounds," Fortin told TIME for Kids. "You can never tell just by looking at someone that they might need help getting food."
Melissa Morgan, a real-estate agent, leads food or clothing drives for NFCC twice a year. "I chose NFCC because they are a local charity that focuses on the needs of those I live with here in North Fulton," she says.
Fortin started as a volunteer with NFCC 13 years ago. She became a staff member seven years ago. Her job is to make sure the pantry gets what it needs, from donations to volunteers. Her favorite memory is of teaching an elderly woman how to use a computer to order food. "The lady never used a computer before I taught her how to do it, and now whenever she comes in, she wants to hug me," Fortin says. Her work can be hard, but she is passionate about helping families and ensuring they feel respected.
Coronavirus has not stopped Fortin. During the pandemic, people were not allowed to enter the building. She created a Google Doc so families could choose food, submit their order, and pick it up when it was ready. This ingenious idea kept the NFCC going throughout the pandemic. It has not closed once.
Ellen Adolph is a volunteer at the food pantry. She says that Fortin "is the most compassionate person you will ever meet. Sometimes, it's hard to see what people really need, but Melody has the ability to sense it and give people the exact assistance they need at the time they need it. She is one of the most hardworking people I know."
Fortin is a true hometown hero, and this town is lucky to have her.