Shoot for the Stars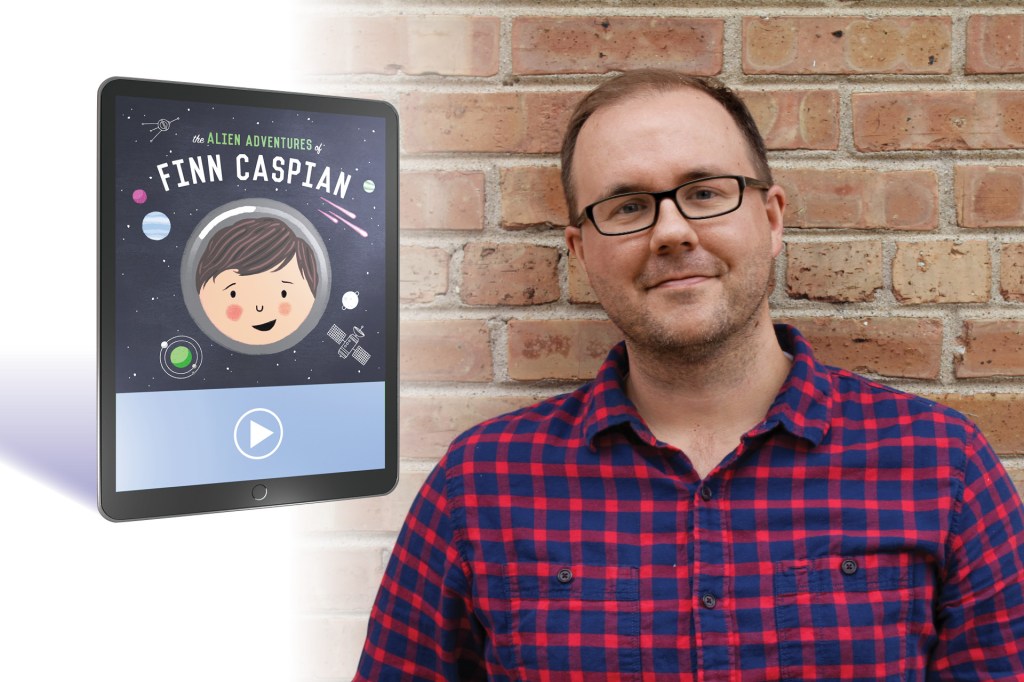 Have you ever wanted to explore outer space? The popular podcast The Alien Adventures of Finn Caspian takes listeners on a cosmic journey.
The show follows Finn Caspian and his friends as they travel on the Famous Marlowe 280 Interplanetary Exploratory Space Station. They're on mission to find a planet where humans can live. Along the way, they make some unexpected new buddies, including robots and aliens.
Jonathan Messinger is the creator and host of this science-fiction podcast. He says he had the idea for it when his 5-year-old son, Griffin, got hooked on podcasts. Now 10, Griffin helps out as an editor on the show. Father and son work together to brainstorm ideas for each episode. Young listeners are also encouraged to send in ideas.
"I think kids are the most creative and imaginative people," Messinger told TFK Kid Reporter Raunak Singh. "I always say that my podcast is kid-powered."