Teens Build Ventilators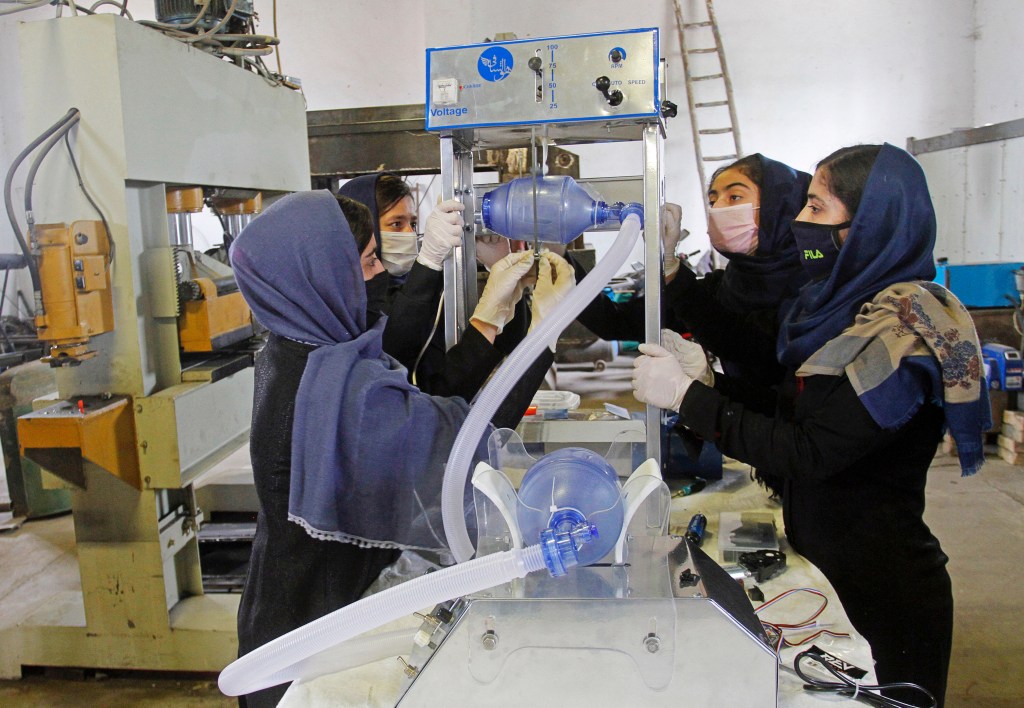 Afghanistan is facing the coronavirus pandemic with few resources. The country has only 400 ventilators for a population of about 37 million. These machines help people who are very sick and having trouble breathing.
A girls' robotics team in the city of Herat is working on a solution. The girls are building ventilators out of batteries, manual oxygen pumps, and windshield-wiper motors from old cars. The team members are between 14 and 17 years old. Somaya Farooqi, 17, is one of them. "If we even save one life with our device, we will be proud," she says.
Roya Mahboob, who started the team, works to empower Afghan girls. She hopes the teens will complete a model ventilator this month or next. It will then be sent to Afghanistan's Ministry of Public Health for testing.