TFK Explains: Inspiration4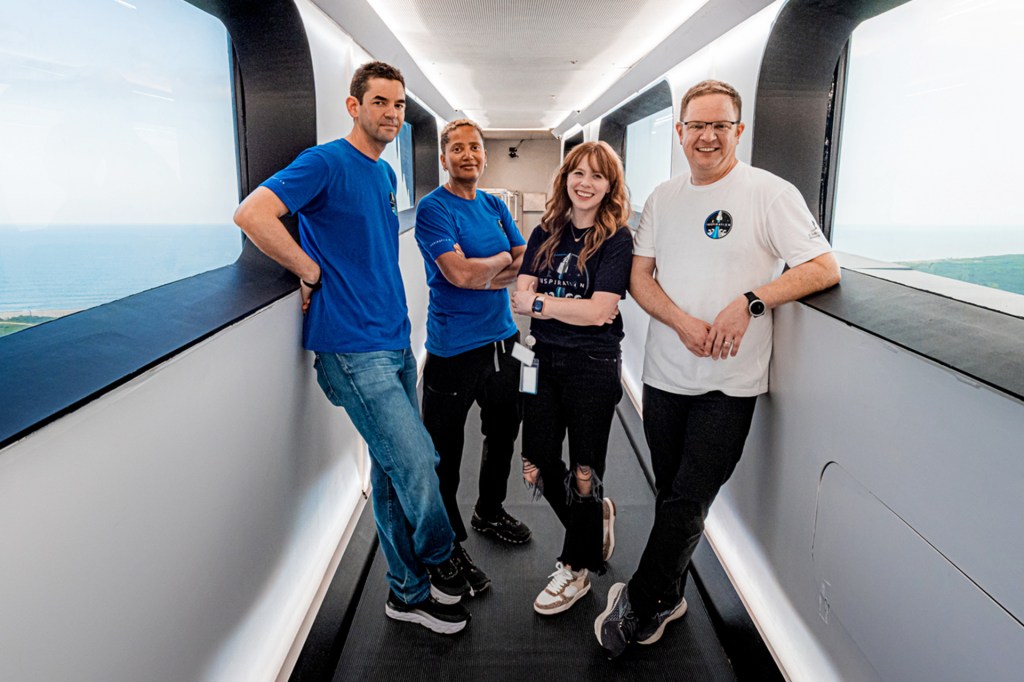 This month, four civilian astronauts are scheduled to launch into orbit aboard the Crew Dragon spacecraft. Their mission is called Inspiration4. Here's what you need to know about this historic moment in space travel.
Where is the crew going?
The crew members will launch from Kennedy Space Center, near Orlando, Florida. They won't dock at the International Space Station (ISS). The Dragon will shoot 80 miles above the ISS. It will circle the Earth at an altitude of 360 miles. When the Dragon returns to Earth, it will splash down in the waters off the Florida coast.
How long will Inspiration4 be in space?
The mission is scheduled to launch on September 15. It will last for about three days.
Who's leading the mission?
Jared Isaacman, 38, will be the commander. Isaacman founded an online payment company in 1999. Today, its stocks are worth about $7 billion. Isaacman is also a pilot.
How is SpaceX involved in the mission?
SpaceX is the space exploration company founded by billionaire Elon Musk. The company built the Dragon. In 2020, SpaceX became the first private company to fly NASA astronauts to the ISS.
Isaacman paid SpaceX to send the whole crew into space. SpaceX trained the civilian astronauts, and it will monitor the mission.
How is St. Jude Children's Research Hospital involved?
The Inspiration4 mission hopes to raise $200 million for St. Jude. It also hopes to raise awareness about childhood cancer.
What will the Inspiration4 crew do in space?
Crew members will perform medical experiments in zero-gravity conditions. They'll also call loved ones at home and patients at St. Jude.
Have nonprofessional astronauts been sent to space before?
Yes. Bill Nelson, NASA's current administrator, flew on the space shuttle Columbia in 1986, as a United States congressman. In 2001, American businessman Dennis Tito paid for a trip to the ISS. He was the world's first space tourist. There have been others, too. But Inspiration4 is the first orbital mission made up entirely of civilians.