TFK Reads: A Dog-Friendly Town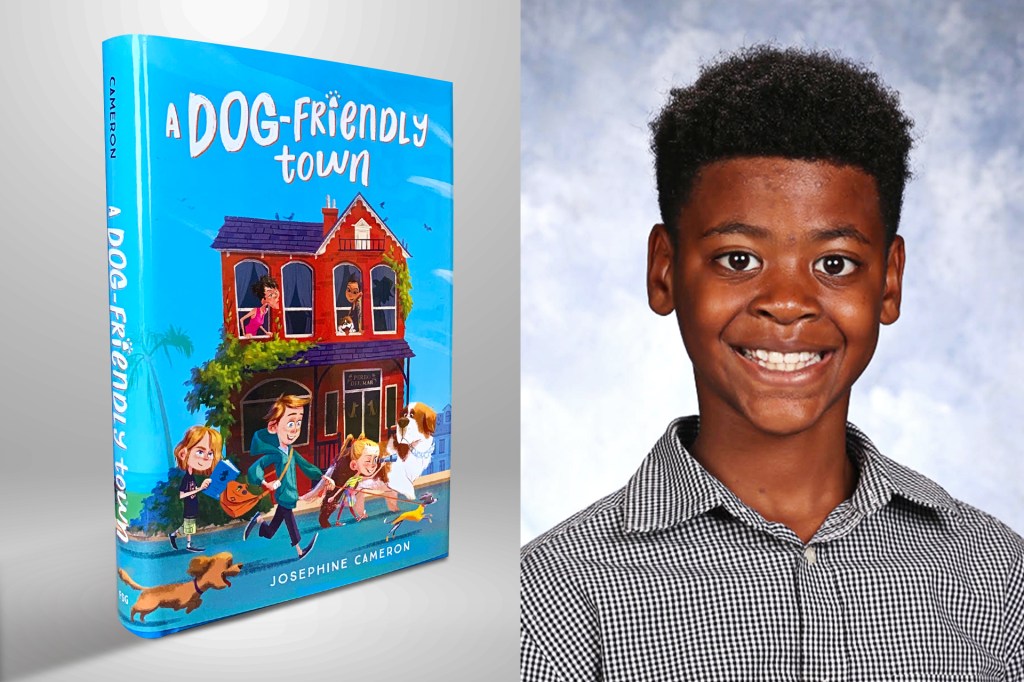 Looking for something new to read? TIME for Kids has recommendations. Our editors selected some of the most exciting books of 2020. Then we handed them off to our team of TFK Kid Reporters to review. Here, TFK Kid Reporter Donnell Meekins shares his thoughts on A Dog-Friendly Town, by Josephine Cameron. For more book reviews, check back next week.

A Dog-Friendly Town is a suspenseful book that takes place at Perro Del Mar, a dog-friendly bed-and-breakfast owned by the McDade family. The McDades are two parents and three kids—Epic, Rondo, and Elvis—with very different personalities. When a jewel-studded dog collar goes missing, the siblings and their friends embark on a mission to find it.
Unfortunately, I connected to the part in the book where a kid has money stolen from his pocket at summer art camp. Rondo says he took the cash to teach people that thieves are real! I have learned from experience that keeping money in short pockets or socks is an invitation for thieves. I would recommend this book to people who like dogs and mysteries.