TFK Reads: Pavi Sharma's Guide to Going Home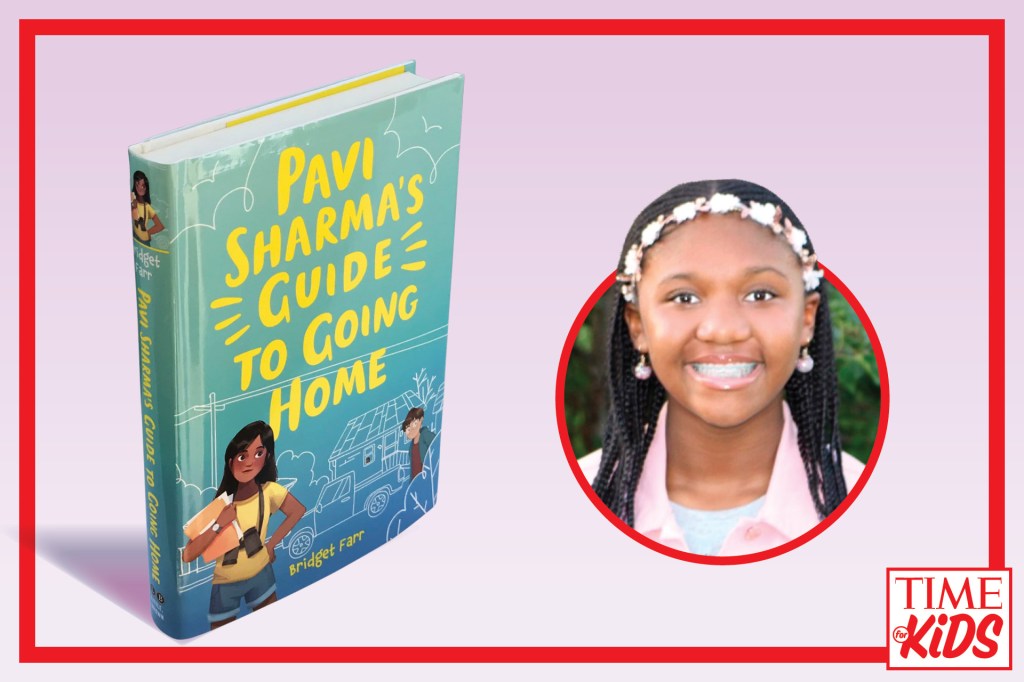 Pavi Sharma's Guide to Going Home, by Bridget Farr, is about a girl who has become an expert on foster care. After staying in several different foster homes, she's now living with a wonderful, loving family. She uses her experience to help other kids find their way to foster families that are as great as her own.
Pavi Sharma's Guide to Going Home is one of TFK's recommended books of 2019. After we chose our picks, we handed them off to our team of TFK Kid Reporters. Here, TFK Kid Reporter Alexis Bumah shares her review.
We'll be posting more reviews throughout our winter break. Check back next Monday to read about My Life as an Ice Cream Sandwich, by Ibi Zoboi.

Pavi Sharma is a 12-year-old who lives with her foster mom, Marjorie, and her foster brother, Hamilton. Pavi runs her own "business" in which she prepares other kids to meet their foster families. She makes sure they know how to do a proper "Front Door Face." That's the perfect smile to be used when arriving at a foster family's home for the first time.
One day, Pavi finds out that a little girl is going to be sent to the worst foster home Pavi has ever stayed in. So Pavi enlists the help of some schoolmates to embark on an ambitious journey: to save her new young friend from a bad home.
Pavi and her friends are extremely believable, especially when it comes to their sense of curiosity. The characters make readers feel as if they are in the book. I think Pavi Sharma's Guide to Going Home would be enjoyable for anyone with an adventurous spirit or who loves plot twists. I give this book a 9 out of 10. It was captivating.